Distressed Home Definitions and How to Buy Them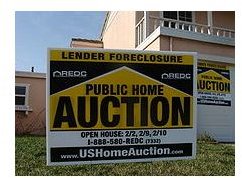 The Definition of Distressed Homes
During the current economic downturn, foreclosures and short sales have become all too frequent, and many people mistakenly think both types of situations are covered under distressed home definitions. A "distressed home" is an owner occupied, primary residence that has been foreclosed on or is about to be foreclosed on by a lien holder. Most commonly, distressed homes are properties foreclosed on by banks that hold the first mortgage.
Short sales do not qualify as distressed homes, since they are not foreclosed properties. Short sales are homes with mortgage amounts that exceed the market value, and the owner and lender are trying to sell the home for a mutually acceptable price.
Some home owners are still living in distressed properties as they go onto the market, which can make it difficult for realtors to show prospective buyers the properties. Generally, banks and other mortgagees try to get the mortgagors to vacate the homes as quickly as possible once the foreclosure process begins. The mortgage holder often has to settle unpaid taxes on the property so the longer they hold onto it the more expensive it becomes.
Buying Distressed Homes
When a mortgagee decides to foreclose on a distressed property, the process of trying to sell it begins almost immediately. Some banks list foreclosed properties on their websites. Prospective buyers can contact the mortgage holder directly and find out how to view or bid upon the properties. In some instances, banks determine that it will cost more money to actively market a distressed home than to just write-off the money owed to them, and they may sell it to anyone willing to pay little more than the overdue property taxes. People buying homes in these situations are usually required to pay cash and have little access to the property before the purchase, which can mean problems down the line if the home needs extensive repairs.
Banks that have multiple distressed properties within a certain sub-divisions or neighborhood sometimes decide to auction the properties. Auction laws vary by state so buyers need to check with a local realtor before attending one. Many auctions happen on weekends, and local realtors are hired to oversee open houses at the available properties.
Buyers can view the home but typically bids must be submitted within 24 or 48 hours so there is not much time to organize a home inspection, termite inspection, or do any research on a home. The auctions generally only accept cash bids although in this instance "cash" means that the selling bank receives cash. Someone who has available equity on an existing line of credit can access those funds to buy the house as the seller does not care if the funds come from another creditor as opposed to a bank checking account.
Quick sales sometimes lead to legal issues afterward if other parties emerge who have claims on the house due to titling problems or other unpaid debts. Auctioned homes tend to sell for a fraction of the market value but prospective buyers should be aware of the potential pitfalls beforehand.
The easiest way to go about buying a distressed home is to buy one listed for sale through a realtor. The banks sometimes communicate to the realtor what they would accept in terms of a minimum bid. In addition, if the property is listed, then the buyer has the opportunity to organize a full appraisal, home inspection, and apply for a mortgage.
In some instances, banks require buyers to close on a distressed property within 30 days, which makes it hard for people buying the home with a mortgage, since many mortgages take 45 to 60 days to close. The realtor selling the home will advise the buyers of the stipulations so buyers seeking financing will not have to waste time looking at cash only properties.
One other advantage to buying a distressed home is that you may find another prospective buyer already had a home inspection done before deciding not to buy. Gaining access to that inspection could save you $300 or more in addition to the already discounted house price.
Resources:
First Coast News: Distressed Home Sales https://www.firstcoastnews.com/news/topstories/news-article.aspx?storyid=167228&catid=3
Washington State: Distressed Homes https://www.atg.wa.gov/hb2791faq.aspx