Help to Find a Mortgage Lender: Mortgage Lender Rankings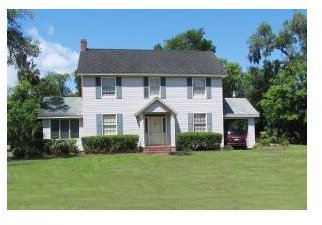 Finding a Mortgage Lender
Finding a mortgage lender that is right for you is an important step in the home buying process. It can be overwhelming to put out a request to one of those loan finding services, as you will start getting calls from very persistent brokers and lenders. Be prepared by knowing what you're looking for in a mortgage and what your time line is. Know what you think you can afford and have your financial information gathered so you can discuss how much the broker thinks you can afford.
Once you have this basic information prepared, it's time to start the footwork in finding a mortgage lender. The Internet offers many resources that will help to find a mortgage lender.
Rankings & More Tips
One of the biggest advantages we have these days is the Internet. It makes so much more information available to help one be more prepared for home buying. There are many resources on the Internet to help you prepare for this big venture including ratings or mortgage lender rankings. You can see what other home buyers have to say about working with them, whether they provided good rates and customer service, the types of loans they offer, how quick they were to respond to questions, and help to find a mortgage lender that works best for you.
Zillow.com is a perfect example. This is a full service website for the home buyer. It has home listings, real estate values, and approximate tax rate figures, as well as a whole section just for mortgage brokers. On the mortgage section of their website, you can enter some general information and get quotes back from lenders instantly, without having to release your phone number and other personal information.
This is incredibly helpful as it prevents you from getting inundated with phone calls from desperate lenders. Another key part of the service they provide is lender reviews. For example, check out the reviews for the lender, Turn Key Mortgage Management. Customers of this company were able to post reviews about how they felt their broker dealt with the loan buying process.
Lending Tree also offers reviews from users who have worked with their partners. You can go directly to the review portion of their website or you can fill out their loan quote form to see quotes and reviews from lenders who would like to offer you a loan based on the information you provided.
Another great resource is the review website, viewpoints.com, who also has a mortgage lender section. They cover reviews on some of the major lenders such as Bank of America, and Wells Fargo, as well as smaller brokers.
Shopping for a Mortgage
The key to finding a mortgage lender is to take your time, do your research, and be prepared. There is a lot of mortgage related lingo and things to consider prior to shopping around for a lender. The Internet offers many sources to assist you in finding a mortgage lender. Be sure to know what you're looking for so that when you find a potential mortgage broker or lender, you're able to interview them, and make sure that they are going to be a good fit for you.
References
References for this article include:
- https://www.lendingtree.com/