What is an Estate Sale? How Do I Set Up an Estate Sale? Your Questions Answered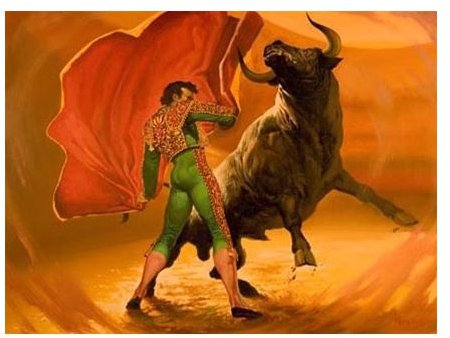 Basic Guide to Estate Sales
Even though you are asking"What is an estate sale," or "How do I set up an estate sale," keep in mind that this setting may or may not be suitable to your particular situation. While the term "estate sale" is sometimes used interchangeably with "yard sale" or "garage sale," it is actually a completely different procedure.
Estate sales are liquidations of entire households. Unlike the yard sale, where the seller picks and chooses the items to sell and takes them outside, estate sales frequently take place inside the owner's residence. Household liquidations may be needed to facilitate a move from a larger home into a much smaller venue or to empty out the home of a deceased person.
Setting up Estate Sales in Your Area
Remove any items you are unwilling to sell.
Check with your municipality for a permit. Depending on your city and county, you may need to apply and pay for a garage sale permit that also covers estate sales.
Clean the home, dust off everything and make the house as welcoming as possible. Be sure to toss out the trash.
Advertise the estate sale in the local paper and with fliers.
Hire an appraiser to evaluate some items that could be valuable. Let the professional take a look at comics, coins, jewelry, art, pottery and anything you are not sure how to price. This is a must!
Price everything. Some sellers like to use color-coded price stickers that denote $1, $5 and $10 values. Others will handwrite the prices. Remember that in the morning the buyers are willing to pay the most money while closer toward noon it is time to mark down.
Stock a cash drawer with change, open the doors, welcome customers and sell.
How Do I Set Up an Estate Sale with a Professional Liquidator?
Before contacting a professional liquidator, remove any items that will not be part of the sale.
Have an appraiser take a look at valuable goods and furniture. Rely on this professional's expertise when seeking out liquidators to facilitate the estate sale.
Interview a couple of liquidators. If there are a number of antiques, collectibles or jewelry that will be part of the lot, consider hiring a professional who deals primarily with these kinds of items.
Entrust the cleanup, legalities and advertising of the estate sale to the professionals. Expert liquidator Jennie Krausse(1) is adamant that anyone setting up an estate sale should not clean or toss out anything at all! Sellers sometimes unwittingly throw out marketable goods and even things they would term "junk," which to a collector would be rare finds.
Discuss pricing with the liquidator. Generally speaking, the company you hire will take care of the marketing, pricing and inventory accounting.
Settle up with the liquidator. Usually the company earns about a third of the profit and receives a reimbursement for expenses.
Estate sales are a bit of a mixed bag when it comes to liquidating an entire household. If the estate you are emptying out has a number of items that would be of interest to a certain type of collector or buyer – most notably antiques, niche artwork, rare books, vintage clothing or stamps – consider selling it at a brick and mortar or online auction.
The National Auctioneers Association(2) explains that auction attendees visit with the intent to buy, which differentiates them from average estate sales visitors. Moreover, competitive bidding can give you a higher profit than a tag sale held by a liquidator at an estate sale.
Sources
https://www.auctioneers.org/web/2007/06/why_should_i_sell_at_auction.aspx
Photo Credit: "Bullfighter painted by Montyne; discovered at an estate sale" by Sterling evans/Wikimedia Commons at https://commons.wikimedia.org/wiki/File:Bull_fighter.jpg