Quick Mortgage Budget Tips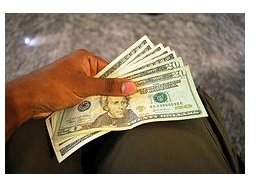 Whether you have an existing home loan or are looking to get into one, mortgage budgeting is an important key toward staying in the green and out of financial red zones. It is all too easy to fall financially overboard without a mortgage budget, according to Bankrate and MSN Money. While deprivation is definitely not a key toward financial success, wisely using a personal spending plan makes it a lot easier for you to handle monthly house payments.
Consider Canceling Credit Cards
If you owe more debt on credit cards than you make in an entire year, you should immediately close all of your credit cards to help your mortgage budget, according to Bankrate. If you go into default on those cards, standard default rates of 25 to 30 percent can sap your finances quickly and ruin your chances of getting a mortgage or keeping your property if you have an existing home loan. If you owe more than eight percent of your income toward debts, including student loans, car payments and child support, you're facing financial trouble.
When Not to Get a Mortgage
If you move around a lot or aren't sure you plan to remain in the same community for at least five or 10 years, you should probably consider not getting a mortgage. However, this really depends upon the amount of the mortgage and your financial situation; some upper middle-class earners can take this "risk" and rent out the property if they do indeed have to move. Consider every possibility ranging from planned moves to paying a mortgage on a possibly unoccupied home before you sign any agreements.
Mortgage Affordability Considerations
If your debt-to-income ratio is too high, you're likely either going to have problems getting a mortgage or risk losing your home on an existing loan, warns Bankrate. You should carefully consider, ideally before getting into that home loan, whether you can really afford the payments, taxes, insurance, your other debts and basic living expenses.
In a perfect financial world, your mortgage payment along with all other associated home costs such as taxes should not exceed 28 percent of your monthly pre-tax income. Remember that the cable bill is a luxury not a necessity and doesn't count toward this recommended range. Also, homeowners insurance is absolutely not optional and you must include those premiums when defining your mortgage budget.
Avoid Extravagance
Even celebrities such as rock star Alice Cooper, actor Eric Bogosian and television judge Alex Ferrer try hard to avoid extravagance in their house budgets, according to MSN Money. Implementing tried-and-true advice such as "live within your means" and "don't be extravagant," can mean the difference between renting and homeownership. Author David Bach suggests in his book "Smart Women Finish Rich" that everyone save at least 10 percent of her monthly income toward retirement; this advice is especially essential if you suspect you might retire before your overall mortgage budgeted loan is fully paid. If you like eating out but want to get or keep a home, consider ordering cheap takeout food that can be crafted into multiple meals.
Developing a mortgage budget is often easier than actually following it, but the potential benefits may very well be immeasurable at this point in your life. Saving money on extravagances and using it toward a tangible asset will not only save you housing costs, but also add more security to your life once you hit those retirement years.
References
"Bankrate: How Much House Can You Buy? https://www.bankrate.com/finance/mortgages/how-much-house-can-you-buy--1.aspx"
"MSN Money: Even Famous Folks Budget: https://articles.moneycentral.msn.com/SavingandDebt/ManageDebt/EvenFamousFolksBudget.aspx"
"Smart Women Finish Rich: 9 Steps to Achieving Financial Security and Funding Your Dreams"; David Bach; 2002