A Guide on How to Flip a House for Profit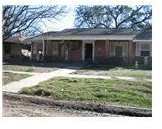 What is Flipping a House?
To flip a house for profit is the process of buying a property with the purpose of selling it within a short period of time. While the time frame can vary, it can be as little as six weeks from the close of the purchase to the close of the sale. Investors do this to make a quick turnaround profit on the initial investment. Some flips are bought and sold as is with no work done on the home; this is done when an investor can purchase the property for lower than fair market value. Other homes are bought, given a make-over and then sold for a profit based on the upgrades. The amount of money needed to flip homes depends on the geographic region you are investing in and the associated home prices. The investment is also contingent on whether you can do the work yourself or if you will be contracting the labor to a third-party.
Image Credit (Infrogmation)
Market Homes
Buying and selling homes that are on the market requires a keen understanding of what the fair market value is in the area and the latest real estate trends. Finding homes to flip starts with choosing an area. Often an investor may work several blocks, buying properties and updating the homes over a six week to six month period. Updating can mean anything from new carpet and paint to gutting the inside for a whole new look and redoing the landscape. As an investor, you need to be able to put a down payment on a home and maintain the mortgage while completing the work.
One good house flip info tip is to start right in your own neighborhood. Consider the neighborhood and look for areas where there is a strong mix of older homes in need of upkeep with newer homes that have been redone. This is a good sign that the area is building up. Go to real estate listing sites and research recent sales in the area. Look to buy properties for at least 30% below what you plan on selling them for. This includes the work you will put into the house and land. Assessing what you will spend requires estimating work costs and sales trends so make sure you do your research or hire someone with the experience to give you real numbers. Complete the work as soon as possible and get the house on the market quickly to take your profits and move onto the next property.
Foreclosure and Tax Lien Flips
Getting the right house flip info is essential for profits. A foreclosure and tax lien flips involve researching properties that have entered the foreclosure process. This can be a time consuming process where you need to research titles at the county land recorder's office to determine what types of encumbrances are on the land. While many properties are sold at auction, the best deals are had when you solicit a sale from the property owner prior to the house foreclosure finalization. The reason is, the most banks start auction prices at near fair market value in an attempt to recuperate losses. While tax lien auctions must start for the value of the delinquent tax lien, these auctions have become very popular and competitive.
The process for both a foreclosure and tax lien is similar. Both require locating the information. While there are third-party lists you can purchase or subscribe to, these often have outdated information and are considered by many a waste of time and money. Many county recorder's offices publish a quarterly or annual list of liens. Foreclosures are more difficult to research as the banks maintain confidential records until they are close to being taken over. You may also find out via word-of-mouth who has lost a job and is having financial difficulties. Once you have the information, send a letter to the owner, offering to take over the mortgage and provide the owner with a small amount of cash to get relocated and start over. Remember that these are people who are about to lose their biggest assets so tact and diligence is required. Most homes are in desperate need of repair when taken over in this fashion, but if you are able to get them well below market value, flipping a house for a profit is still possible without putting any work into them.
References
House Flipping: https://www.newhouseflip.com/
A&E Shows Flip Tips: https://www.aetv.com/flipthishouse/flip2_fliptips.jsp
Flipping House Tips: https://www.flippinghousetips.com/