10 Tips When Selling a Home: Make Your Home Sell Fast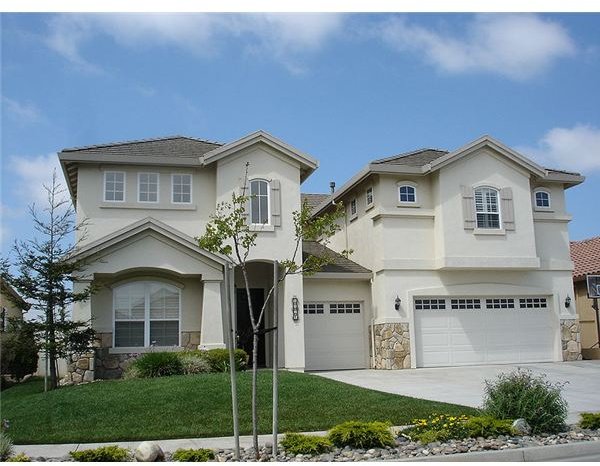 Selling a Home in a Buyer's Market
There are 10 tips when selling a home that can make a piece of real estate stand out. In the past, when banks were competing for both qualified and unqualified buyers with attractive lending packages, the supply of homes was considerably lower than the demand for real estate.
With the market shifting gears and restricting lending practices, there are many properties being added to the market on a daily basis – either as bank-owned or private party offers. This can make it difficult for even motivated sellers to stand out. While each Realtor's office has its own tips on selling a home, there are 10 bits of property sales advice every seller should know.
Must-know Tips for Selling a Home: Getting the Property Ready
1. De-clutter the home. Sellers who are still living in homes that potential buyers visit should learn how to live out of a suitcase. If needed, rent a storage unit to hold excess furniture, household goods, clothes, personal effects, and all the other odds and ends that are not crucial to daily living.
2. Hire a professional cleaning service. Once the home is devoid of clutter and excess possessions, a cleaning crew has the tools and manpower to remove the traces of daily living, cooking, playing, raising kids, and keeping Fido or Fluffy. Plan on having the carpets professionally cleaned and re-stretched or repaired, if needed.
3. Selling a home involves staging. Experts at the Sheffield School of Interior Design(1) explain that in addition to keeping the home meticulously clean and clutter-free, sellers must set it up – or "stage" it – with the buyer in mind. This involves the removal or addition of furniture, adding or removing window treatments, and also removing artwork as well as family photos and replacing them with generic but attractive prints.
4. Maximize available closet space. It is insufficient to merely organize the clutter in the closet. Instead, remove about two thirds of a closet's content to enable the potential buyer to fully appreciate the home's available storage.
5. Present a turn-key property. Unless a home is sold specifically as a fixer upper, visitors intent on buying a home want it in move-in ready condition. Make minor repairs, patch holes, repaint unsightly walls, redo the caulking job in the bathroom and kitchen, and also oil door hinges. Steady creaking first floor joints by bracing them from beneath the crawl space. Sedgwick County's K-State Research and Extension Service(2) also urges sellers to replace dripping faucets and cracked wall plates.
6. Landscape to sell. Even though a homeowner may love a jungle in the backyard, those who might be buying a first home only see the potential for backbreaking labor or gardener costs to make room for a lawn. Remove dead plants, prune overgrown trees, plant pretty flowers along walkways and add colored mulch that complements the paint of the home. One word of warning: anyone buying a historical home will prize a bit of overgrown shrubbery in the right circumstances.
Please click on Page 2 to read tips 7 through ten to help you sell your home.
Selling a Home like the Pros: Marketing a Home for All It's Worth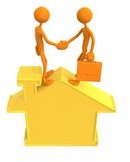 7. When selling a home on the Internet, post excellent photos and videos. Even though it is possible for a seller to do the video walk through, it may pay off to hire a professional who knows how to capitalize on lighting, background noise and even work with a slight breeze.
8. Set a fair but competitive price for the property. Highly motivated sellers frequently try to attract more buyers by low-balling the selling prices of similar properties in the neighborhood. This raises warning flags with buyers' agents who wonder just why the seller is so motivated to get rid of the home. An appraiser offers an unbiased opinion about how much the home is worth, and such a professional should be involved when setting the price for any piece of real estate. Creative Real Estate Online(3) warns home sellers that a home, which fails to sell within 90 days, is frequently overpriced. Make adjustments as needed.
9. Sell the neighborhood. Highlight the school district (if it is excellent) or name nearby charter- and private schools if the district's rating is less than stellar. Name-drop if celebrities live nearby, mention the tax rate (if it is at or below the rates that other counties charge) and up-sell nearby amenities and attractions.
10. Selling a home treated for termites can actually be a selling point. In various states, most notably California, a termite inspection/treatment is a prerequisite for lenders funding the deal. In other areas this kind of action proves to the buyer that the home is free and clear of these feared pests. While the treatment must be included in the disclosure statement, list it as a selling point, especially if the exterminator's warranty transfers to the buyer.
Please note that following these 10 tips when selling a home greatly increase the odds of finding a qualified buyer, but it cannot guarantee it. That being said, the economic downturn can make it hard for a seller to follow all of the suggestions and invest a bit of money up front to reap the fiscal benefits later on. Seasoned real estate agents will frequently work with home sellers and advance a bit of money for minor repairs and cleaning – with the understanding that this loan gets repaid upon selling the home or after listing it for 90 consecutive days.
Sources
Photo credits: "Suburban tract house in California" by BrendelSignature/Wikimedia Commons at https://commons.wikimedia.org/wiki/File:Suburban_tract_house.JPG; "3D Realty Handshake" by www.lumaxart.com/Wikimedia Commons at https://commons.wikimedia.org/wiki/File:3D_Realty_Handshake.jpg