Buying a House without a Lawyer: Facts and Advice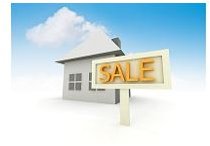 Buying a house without a lawyer is not a wise choice, given the importance and size of the investment you're dealing with. The money you spend on a decent lawyer is pennies compared to the thousands of dollars you'll spend on buying a house. You may have to spend money on one anyway, if the purchase contract or transfer of ownership is challenged in court. While self help legal services are okay in many situations, complex real estate transactions are not one of them. However, if you're still convinced that you need to proceed without an attorney, then make sure you review the legal checklist discussed later.
What Real Estate Lawyers Do
When you hire a real estate lawyer to handle the closing for your house, they agree to provide a number of important services. A few of the duties and responsibilities you can expect are:
Negotiate purchase contracts
Evict tenants or handle other landlord and tenant issues prior to and during the sale
Conduct property title searches
Compare your plans for additions with zoning laws and ordinances
Draft unconventional agreements, like to rent-to-own contracts
Review and counsel you on any documents you receive from the seller
Answer complex legal questions that your real estate agent can't and shouldn't answer
If you make a mistake when buying a house directly from a homeowner, it could cost you a lot of money to undo in court. Even if you won the case, you would spend more in court costs and attorney fees for representation than a more modest fee of getting it done right the first time. Buying a house without a lawyer could end up costing you up to five times or more in attorney fees later.
Alternative Fee Structure for Lawyer Fees
You may be thinking about buying a house without a lawyer, because you're afraid of the endless hourly charges for attorney fees. Some attorneys charge an hourly rate, starting at $100 per hour. Other attorneys offer a flat rate, and you should find one. You'll know exactly how much to expect in legal fees and you can budget for it, or find another lawyer who charges less. When you call attorneys, ask them how they bill, by the hour or by a flat fee.
Legal Checklist for Buying a House
Whether or not you hire a lawyer, it's good to understand the legal considerations of buying a house. Use the following checklist to handle the legal issues on your own, or to have a better understanding of what your real estate lawyer is doing on your behalf:
Check sellers' rights to legally transfer ownership
Buy title insurance in case there are defects in the title
Review all paperwork to be signed thoroughly and make sure you understand all contract provisions
Research any encumbrances, such as liens and covenants on the property, so you can decline the sale or know what you're getting into
Register documents with the county, city or town as required by state laws
Ask for and review seller disclosure statements carefully
Check for zoning restrictions on property
Obtain the original title deed, not a copy, from the seller for examination
Even with a legal checklist is easy to see why you need the help of a lawyer, because it's hard to know what to look for.
Offer a lower purchase price to cover legal fees if a tight budget has led you to consider buying a house without a lawyer. Some attorneys may also be willing to wait until closing or after to collect payment.
Image Credit: Svilen Milev