What You Need to Know to Sell a House By Owner : Tips on Selling a House by Owner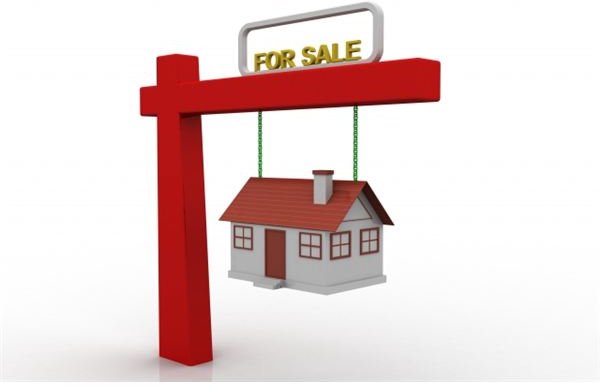 Pros and Cons of Selling Your Own House
What you need to know to sell a house by owner is that there are advantages and disadvantages to the process:
**
Advantages of Selling Your House Without an Agent
You save on the agent's commission.
You maintain control of the entire process.
Disadvantages of Selling Your House Without an Agent
Homes that are sold by owners spend longer on the market.
Selling your home yourself requires a lot of personal time and effort.
Many home owners find it hard to be objective when questioned by buyers.
Tips for Selling Your Own House Without an Agent
If you have considered the pros and the cons above and you decide that you would like to take on the challenge of selling your home without the help of an agent, then the following tips on selling a house by owner are sure to help.
Make Your House Buyer-Ready
This means you should identify all unfinished projects that may turn potential buyers off your house and start checking them off your to-do list. Always try to keep the house clean in case a buyer would like to view your home on short notice. If you have some money to put into a few small improvements make sure you choose projects that will really give you value for your money.
Conduct Your Market Research
If you are going to sell your own without the help of an agent you can consider getting the property appraised. What you need to know to sell a house by owner is the worth of the property and structure(s). The money you spend on an official appraisal can be tacked on to the price of the house because assurance that the property is well-priced gives value to the buyer and to their lenders. Otherwise, drop-in to nearby open houses and compare what other homes in your price range have to offer.
Set Your Asking Price
When you are confident that you understand what is available on the market and at what price you can reasonably set a price for your home. Keep in mind that pricing your home too high will alienate buyers because your home will not look competitive next to other homes they have visited.
Develop a Marketing Plan
Your home must be advertised to attract a pool of qualified buyers. One of the other tips for selling a house by owner is to intentionally market it. Follow some of the tactics used by agents to get the best results. This means having an open house, listing it for sale on the newspapers and appropriate websites and even printing fliers to drop off for local buyer agents. Don't forget to place a "For Sale" sign in your front yard with a contact number as well, because this particular method has a high conversion rate.
Be Available for Buyer Viewings and Queries
When you are selling your house sans agent you need to be available to show potential buyers the property. The more people that view your home the greater the probability that it will be sold so you need to make a commitment to be as flexible as possible.
Have Documents Ready for Buyer Agents
Home sellers would do well to prepare an information packet for buyer agents to make it easy for them to pass this information on to their clients. You should also get all your house documents in order in preparation for the sale. This includes your deed, property tax receipts and land taxes and rates payable.
Negotiate the Deal
If you are selling your home yourself you need to be able to negotiate either directly with a buyer or with a buyer's agent. Keep your number in mind so the other party knows when you are no longer interested. Also try to keep things in perspective and show some flexibility to genuine buyer concerns.
Close the Deal
Congratulations! You have made it all the way to closing the sale of your house. At this stage you will be guided by your lawyer on the necessary documents and the money from the sale will most probably be in escrow until all the documents are satisfactory.
Image: jscreationzs / FreeDigitalPhotos.net