Questions to Ask a Prospective Landlord: Tips for Renters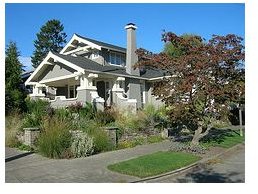 Before moving into a new home, it is important to understand your responsibilities as a tenant and to know what to expect from your landlord. These questions to ask a prospective landlord will help you learn all you need to know before signing a contract.
Basic
These are the most basic questions you will need answers to before you sign a lease.
When is the unit available?
What is the security deposit and under what conditions will it be refunded?
On what date is rent due every month?
Is there a fee for late payments and how late can payments be made?
What payment methods are accepted?
How should payments be submitted? In person? Where? By mail? To what address?
Business
The base rent price may not be all you need to factor in when you are determining your housing budget. Be sure to find out exactly what all is included with the rent so your monthly budget is not overextended.
Are any utilities covered by the rent? If so which ones? Water? Garbage? Sewage? Electricity?
Are utilities charged individually or averaged across apartments?
How long have you been in business?
How long has your property manager held his position?
Where can complaints about maintenance or management be submitted?
What appliances come with the unit?
Under what conditions can the lease be broken?
What are the average monthly utility bills?
Maintenance
Most rental units provide free maintenance, however, it may be limited. The cost of maintenance services can greatly increase your overall price for housing. Be sure you know what maintenance services are covered by your monthly rent.
Who do I contact for maintenance issues?
How large is the maintenance staff?
What is the average wait time for problems to be resolved?
How are maintenance complaints handled by management?
When was the last time my unit was updated?
How do you clean units between tenants?
What pest control services are utilized and who do I call if I have a pest problem in between treatments?
Is maintenance authorized to enter units without notice?
Community
Being happy in your neighborhood is almost as important as being happy within the walls of your new home. Learn more about your community before moving in.
What is the demographic of the neighborhood?
What schools service this area?
Are any community events organized by management and if so what type?
What facilities are offered by management (such as gym, pool, etc)?
Do I need a special pass to use these facilities? Can my guests use the facilities if accompanied by me?
How often are the community facilities cleaned?
Is there a community bulletin board and if so where is it located?
How many children are in the area?
How do I make a complaint about other residents?
Safety
It is important to take into account the safety features and history of a new home before deciding to move in. You may want to purchase or increase renters insurance if the rental unit does not seem as safe as you might hope.
Is there a community guard and if so how often is the area patrolled?
How often have there been break-ins in the past year?
Do the doors have deadbolts? If not can they be added?
Do the windows have bars? If not can they be added?
Are locks changed between tenants?
How many cars have been broken into in the past year?
Where is the nearest fire department, emergency room, and police department?
Is there a fire extinguisher in the unit?
Miscellaneous
Many of these issues may determine whether or not you will be given back your security deposit while others will give you a better idea of the amenities offered with, or near, your rental unit.
Are pets allowed and if so does it affect rent or the security deposit?
Are parking spots assigned?
Can the walls be painted?
Where is the nearest grocery store, pharmacy, post office, bank, restaurant etc.
Is there a laundry facility on site, or washer and dryer in the unit?
Does the unit use gas or electric heating?
Is the unit air conditioned?
Can I hang pictures on the walls?
Are window coverings included such as blinds or drapes?
Are children allowed?
Are there any special regulations concerning guests and parties?
What is the method of trash disposal?
Is a private mailbox provided?
While some of these questions to ask a perspective landlord are specific to apartment complexes, many can be used for houses as well.
Photo Credit: Brewbooks