What You Need to Know About Selling Investment Property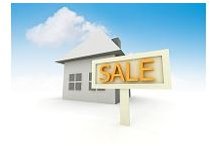 You don't have to worry as much about taxes and losing money when you know how to sell investment property. If you jump into the selling process without knowing a few things, you'll waste time and you could reduce your asking price because of the mistakes you make. Avoid the pain and save money by following these guidelines:
Make Whatever Improvements You Can Afford
Do whatever you have to do to make your property sellable. Start by making minor repairs and improvements that cast a better light on the cosmetics of the property. You don't want to turn off a buyer simply because the carpets look worn or dirty. Someone looking for investment property is thinking about how attractive the property will be to potential renters. Hire a cleaning company and painters if you have to spruce up the place. If you want to know how to sell investment property, the experts agree that you have to put money into it first.
Price to Sell
The first thing to remember is that buyers will think something is wrong if you price high and start lowering your price. You'll have more success if you price it right the first time. You can't avoid negotiations in most cases, but if it's reasonably priced for a quick sale, you may get your asking price or something close to it. Otherwise, your property will be on the market for days or weeks, and you'll have to lower the price gradually at some point.
Keep Tenants Happy
One of the major appeals of a rental investment property is the rental income potential. If you've got a vacant property, it may be harder to convince a buyer that you can rent it for the amount you say. A buyer is more impressed when there are already tenants paying on a monthly basis. That's proof that they can derive income from the property, apart from you giving them verbal assurance. Keeping your tenants happy prior to and during the selling process can help you sell your real estate investment faster. Here are a few things you can do:
Get tenant's availability and approval first before showing them apartments
Assure tenants that lease agreements must be honored, as required by most state laws
Make repairs that are reasonable, and any that are required by law in a timely manner
Help to resolve disputes among tenants of different apartment units, concerning noise levels and other issues brought to your attention
Don't overspend when trying to keep your tenants happy, though. It's a balancing act, but you don't want to lose money because of it.
Knowing how to sell investment property doesn't mean that you'll get a quick sell, but you'll be in a much better position than walking in without a clue. Enlist the help of a real estate agent if you don't garner enough interest in the property after you list it for 30 days.
Image Credit: Svilen Milev