Strategies for Selling a Home on the Internet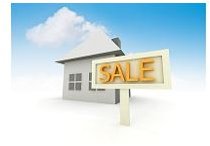 Why the Internet?
As the economy continues to slow down, you're probably asking the same question that other homeowners are asking: "Will selling my home on the Internet be more effective?" When you list your property for sale on the Internet, you've got access to buyers worldwide. Most buyers will use the Internet to search for homes, or at least to research home values. You can seize the many opportunities to capture their attention, and sell your home.
List on Reputable and High Ranking Websites
If you enter the words "home for sale" along with the city where your home is located, you'll notice that the search results that appear are ranked. Only a few results are listed on each page of Google, for instance. A buyer who conducts the same search will wade through the search results in order, and unless you're listed on a website that appears on page 3 or higher of the search results, they may never get there to see your home for sale. They'll view your neighbor's house for sale instead. List your home with reputable websites that are high ranking. Some websites to consider include:
Yahoo! Real Estate
Zillow
For Sale By Owner
You can check with the Better Business Bureau to see whether there are any complaints against the listing websites, and how they were or were not resolved. You can use the search results in multiple search engines, such as Yahoo!, Bing and Google to see which websites continue to appear on the front pages. Sort through the popular websites to see which ones allow you to list "for sale by owner" ads, and which fit in your advertising budget. The higher ranking websites often charge a listing fee.
List It on Craigslist
One exception to the above rule is listing on Craigslist. Properties for sale by owners may or may not show up on the first two pages of the search engines, but buyers often include Craigslist in their list of websites to check. Some buyers look for renting opportunities at the same time, just in case they can't find a home for sale. While they're checking the website, they'll also look for homes for sale.
Update the Listing
When your listing gets stale, your buyers will take note and ignore it. Update it often, with additional pictures, more information about your home and any improvements you've made. One update that will get buyers' attention is a major price reduction. If you aren't seeing the results you want in terms of offers, then the market has spoken. You either have to hold on to your property or reduce the price. If you make small changes to the listing price, buyers will wait for you to go down even more. If the reduction is big enough, and you express that you're motivated, you'll sell the house faster.
Utilize Website Resources to Help Sell Your Home
Selling my home on the Internet isn't a question you have worry about. Many of the websites that list ads for sellers offer expert advice and tips along with resources to help you sell your home.
Image Credit: Svilen Milev