Choosing to Invest in Real Estate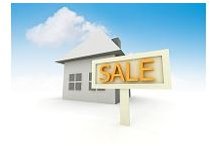 As the recession deepens and when various media outlets are finally using the "D" word (depression), you may ask yourself, "What real estate should I invest in?" There's one real estate investment that always appreciates in value and can help sustain your family during tough economic times, and that's United States farmland. While home prices on city lots and in the suburbs fall, you won't see that happening as much with agricultural real estate. Whether you plan to live on the land or rent it to someone else, you'll be glad you owned it.
Ability to Grow Food
You also have to ask yourself, "Will this investment benefit my family and I, if we have to live there?" Farmland is great for family wealth and for family living. The primary benefit of owning farmland is the ability to grow food. Whether the economy is up or down, you can live off the land to some degree. If you're the entrepreneurial type, you could even have a small cottage industry selling foods and products derived from what you grow. If you choose not to live there, then it's appealing to retailers who want to grow food to sell, or need land where pasture grows to feed cattle.
Factors to Consider When Purchasing Farmland
Not all farmland is alike, and some properties are better investments than others. Weigh these factors carefully when looking for a piece of property to invest in:
Water: You'll need it to irrigate crops and as a source for your household needs. Springs or rivers are the best, but you can hire a professional to see whether drilling a well is possible.
Soil Content: According to a former U.S. Secretary of Agriculture, roughly 50 percent of the contiguous United States is suitable for cultivation.
Growing Season: Choose a location that allows you to grow the most crop varieties, and where freezing temperatures eliminate insects naturally.
Property Taxes: Many families lose farmlands due to high property taxes. Research what states and counties offer low property taxes, and try to find land in those states if you can**.**
Proximity to Job Prospects: If you had to live on the farmland, then you'll want to make sure it's located in a place where you'll be able to run a business or easily commute to a job. If you rely on the latter for income, then commuting back and forth to work daily is a factor that you must consider.
Where to Find Real Estate
Some real estate companies specialize in farmland, and you should check those frequently for property listings. Here are a few websites that you should bookmark and check frequently for opportunities and to track prices:
You should also check the local papers in the areas you're interested in for classified ads and auction listings.