Getting a Purchase Agreement When You Sell a House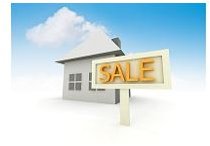 According to state laws, any contract involving land must be in writing, which is why you need to know how to get a purchase agreement for selling a house. There are many resources available for obtaining one. In some cases, you'll have to pay for it directly or indirectly, but you can find ones that are free.
Real Estate Lawyer
If you want to know how to get a purchase agreement that's in your best interest, and one that doesn't miss vital legal considerations that are specific to your property, then look no further than a local real estate lawyer. For example, if your purchase agreement needs to include a lot of contingencies, or if you need one for a rent-to-own arrangement, then your lawyer will know what legalese to include and what to leave out. You may not get the language you need from one that you find on a standard legal form. It's the most expensive option of the sources on this list, but it's also the safest and most guaranteed to secure your rights.
Real Estate Forms Software
Software that contains standard real estate forms includes multiple purchase agreements. Some applications allow you to easily insert your personal information using Word or the program itself. The best real estate forms software also provide detailed explanations of the clauses contained in each purchase agreement, as well as helpful suggestions. Some of the popular web-based software applications include:
Once you understand how to use real estate forms software, you can avoid attorney fees. Just make sure you fully understand the agreement, as well as optional clauses that can be added or omitted from the agreement.
Legal Services Website
If you're not keen on the do-it-yourself approach, but don't want to hire an attorney, there is a middle ground. You can hire a legal services company to draft the purchase agreement for you. They'll ask you to complete a questionnaire, and prepare an agreement based on your answers. They don't charge attorney fees, but they are more expensive than software programs. They are also experts, often trained paralegals that can spot issues and avoid mistakes. One legal website to consider is FindLegalForms, which combines a do-it-yourself model with customer support, if you have questions.
Real Estate Agent
When you hire a real estate agent you won't have to worry about getting a purchase agreement. Providing one for you is a part of their duties, although they'll quickly point out that they are not attorneys and cannot provide legal advice. An experienced agent will understand the terms, because they've helped to negotiate and finalize agreements. They can answer most of your questions and get the answers to more difficult questions from their brokers.
Where you go to get your purchase agreement is largely determined by your budget and the risks you're willing to take for getting a legally tight agreement. Understanding the various resources available will help you make the right decision.
Image Credit: Svilen Milev