What are the Best Months to Sell a House?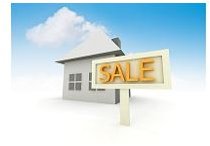 Every seller wants to know what the best months to sell a house are. No one wants to see their property listed for too many days on the market, because it forces them to lower the purchase price at some point. It's true that when the market conditions are favorable, you can quickly sell your home during peak months when buyers are looking the most. There are no guarantees that your property will sell during those months, but you've got a better shot. They also happen to the best months for selling houses located in colder climates.
June
Many parents of public school children look at houses throughout the month of June. The school year ends in late May or early June, and for some reason, it triggers the response to start considering the purchase of a home. Perhaps it's because they're bogged down during the school year with extracurricular activities, on top of helping their children with school work. Whatever the reason, you'll do well to list your home starting June 1st. It's also one of the best months to sell a house on your own. If you want to skip the commission fees that real estate agents charge, try listing in June to see how it goes. If you don't have any interest by the end of June, then it may be a good indication that it's time to hire a real estate agent.
July
The close of the school year is not the only reason why the summertime is often a peak time for selling a house. There's vacation time as well. Whether it's during the week of July 4th in the United States, or during other days, July is a popular choice for when employees opt to take vacation time. While on vacation, many workers go house hunting. That means no vacation time for you, but it could result in a sale. Try to plan your vacations during the times that are not the best months to sell a house. However, if taking time off is necessary to help you show your house when there's no realtor involved, then it might be a great time to take a vacation. You can host open houses, make cosmetic improvements and market your house during that time.
August
Families with children who attend public school or even college may be looking to move into a school district or college community in August. If you live in a school district that they prefer, you'll have an interest in your home from those families. The peak is not as high for selling a house as in June or July, but it's still the summertime, and it's much better than selling in the fall or winter. There are also those buyers who have held out to find a better deal, but at the same time, they don't want to drag out the process into the fall.
Focus your sales efforts during these best months to sell a house, and use the preceding months to spruce up your home, so that you can get the best offers possible. A real estate agent can make suggestions, or you can research ideas to improve your home value.
Image Credit:Svilen Milev