Selling Your House? Tips for Choosing the Best Paint Color for a Faster Sale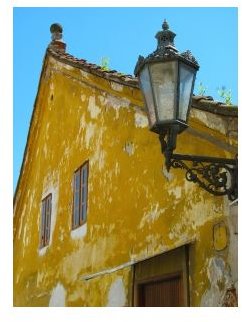 Charles "Chuck" Cosmato likes to refer to himself in a tongue-in-cheek way as a 26-year veteran repository of real estate knowledge. In a recent interview, he shared his expertise and tips on choosing the best paint color for pleasing the eye of potential buyers and snagging a fast sell.
While your house may not be in the same sad state of decay as the one in the image to the left, it's a safe bet that if you are considering putting your house on the market, you are also wondering whether you should paint it first.
Best Interior House Paint Colors
Neutral colors with white ceilings appeal to most buyers and creates the illusion of spaciousness in the house. The same neutral color should be used throughout the house – on walls, trims, borders, and so forth – to add to the feeling of large light spacious rooms. Woodwork should be painted, not stained, because the stain frames the walls between the ceiling and woodwork and makes the room look smaller.
If budget constraints are an issue, opt for painting the kitchen and the bath. These areas attract the most attention and can make or break a sale, so invest your precious dollars here to make the most impact.
The best type of paint for these rooms is semi-gloss paint as it holds up well, wipes clean, and resists the effects of cooking, steam, and moisture.
By comparison, bedrooms and the rest of the house should be painted with flat paint. All ceilings should be painted ceiling white. Following this painting scheme helps the average home show better and makes a small square footage house look larger. Use Sherwin Williams' Online Color Visualizer to take a virtual look at some neutral color choices like Abalone Shell or Only Natural.
Exterior Painting: Good Investment or Waste of Money?
Are you contemplating painting the exterior of the house because you think it will help make a quick sale? Here's some advice from Cosmato, associate broker for Century 21 Real Estate: "Just don't do it."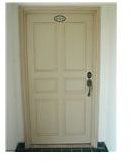 Why not? According to him, the most cost efficient way to handle any cosmetic or other problem areas on the exterior of the house is to address them by degree of distress. For instance, if mold or algae are present, but the rest of the finish is good, selective steam cleaning of the trouble spots may cost one-tenth of the expense of a complete paint job, and simply painting all the entrance doors may be all that is needed.
If you think about it for a minute, what part of most houses gets the most wear and tear? The doors are in use constantly and become battered, covered with smudges, and unsightly. A quick touch-up here give homes a more marketable appearance easily and inexpensively.
Why shouldn't you use white for the exterior paint color? According to Cosmato, "A totally white house looks like another me-too home. A little touch of color, like a neutral tan or beige adds a little character of its own to any home.
Best Exterior House Paint Colors
However, if a complete paint job is necessary, what meets the needs and tastes of most property seekers are exterior house colors in shades of light gray, tan, or beige. Some of the best colors from Sherwin Williams online color visualizer are:
Interactive Cream
Sequin
Nomadic Desert
Foothills
Trek Tan
Classic Sand
Timid Blue
Tips to Sell Quick by Painting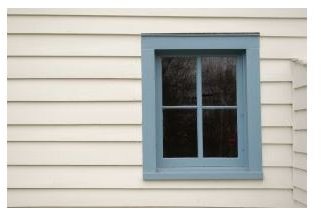 Individuals selling a house and struggling with choosing the best paint colors can use this short checklist to help in the decision making process.
Don't paint the exterior if a cleaning job will suffice. Paint all entrance doors with a neutral color that complements the house color.
If the exterior must be painted, choose light neutral shades of gray, tan, or beige.
Paint the entire interior, if budget allows, with neutral colors and white ceilings.
If the budget is tight, paint the kitchen and bathroom with neutral colors and white ceilings.
Floor coverings should be all the same color, if possible, and steam cleaned.
Minimize as many contrasts as possible (colored trims, borders, wallpaper, and so forth.)
Putting the best face on any property with selective cosmetic repairs and paying close attention to curb appeal are positive ways to get the best selling price for most properties.
Charles "Chuck" Cosmato, Associate Broker, personal interview, 07/11/2010
Author unknown, "Selecting Paint Colors to Sell or Rent Your Home," Millennial Living,https://www.millennialliving.com/content/how-select-paint-colors-sell-or-rent-your-home
Dawson, Michele, "Want to Sell Quickly? Think Paint," Realty Times, https://realtytimes.com/rtpages/20030324_thinkpaint.htm
Image: Image Courtesy of Mayang Texture's/www.mayang.com/textures
SXC: Stock photo: Colour & decay (Image ID: 1287011) under royalty-free license
SXC: Stock photo: Blue frame (Image ID: 960494) under royalty-free license
This post is part of the series: Selling your Home
Things to know before you sell your home.