Should You Stage a House to Sell or Leave It Plain? Answers to Your Questions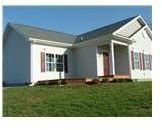 Is Staging Worth the Time and Effort?
In a stagnant real estate market, sellers are anxious and motivated to do almost anything to generate a sale especially for homes that have been on the market for 18 months or more.
They know that the longer a house sits on the market, the harder it is to sell. The listing becomes stale and agents are not as willing to show those homes as they are the newer listings.
As a listing begins to age, many sellers begin to wonder if you should stage a home to sell or leave it plain. Like any other marketing strategy, there are pros and cons to this technique. Here we'll discuss both sides of this situation, consider some advice from a real estate pro, and see if we can decide whether to stage or not to stage is the best marketing plan.
Will My House Sell Faster?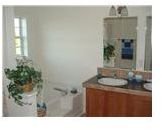 What are the benefits of staging a home? Repairing, painting, and putting a few flowers in an existing home is probably not that expensive, but what happens when one is trying to sell new construction?
Is it worth the cost of renting furniture and adding enough household décor items to create that homey look? Are you, at this moment, asking your real estate agent, "Should I stage my home or not?"
What Are the Benefits?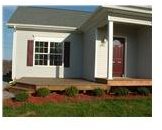 According to most real estate pros, there is a long list of reasons why sellers should stage a home for sale. In fact, staging is so popular in real estate right now that for about $500, real estate agents can take a course and become certified as staging specialists. Here are some of the most common reasons given for home staging:
It takes some of the emotion out of the sale and turns it into a business transaction for both parties.
Staged homes show better and are more visually appealing to buyers. Buyers can easily imagine living there and may be mentally arranging their own furniture while touring the house.
It makes a home look clean, well-maintained and contemporary rather than dated and in tip-top shape.
Semi-empty closets, cabinets, and rooms look bigger and roomier and having a few objects in place gives buyers a better idea of the overall dimensions.
Staged homes have better curb appeal and create good first impressions.
Staging a home reveals any repairs that may be needed and avoids shocks or costly repairs when the home inspection is done.
Buying a home is an emotional event; a well-staged home appeals to sight, sound, touch and smell in positive ways.
Staging a home provides a memory hook for buyers. They might remember the floral centerpiece in your home long after they have forgotten the twenty other homes they viewed.
As you can see, there are many valid reasons for staging a home to generate a faster sale.
What Are the Disadvantages?
Home staging has many proponents, but let's take a look at the disadvantages of this technique. Here are some common objections:
Staging a home for sale is time-consuming and may become expensive especially in the case of new construction which requires furniture.
It may not be practical in terms of return on investment. Every dollar spent on staging must put two dollars back into the seller's pocket or it's a bad investment.
If you are still living in the home, staging becomes one more household chore to contend with. Do you really want to empty closets, move furniture, or bake cookies every time a potential buyer drops by?
It may not make a difference in how quickly the house sells. If your home is located on prime real estate where sales are still turning over rapidly, why bother?
Unless you are selling a new house, buyers understand that they are looking at a used home. While they expect a clean front door, trimmed lawn, and maybe a new coat of paint, they also expect to see signs of reasonable wear and tear on carpets. Overcompensating and trying to make an older home look brand spanking new may send bad signals to potential buyers. As Charles Cosmato, a 20 plus year survivor in real estate likes to say: "Don't over decorate the tree. Too much tinsel makes it look phony."
Staging does not leave much room for the buyer's creative and imagination. What happens if they hate the color purple and all your staging objects are in purple? Too much staging can cost you a sale.
To sum it up, answering the question "Should you stage a home to sell or leave it plain?" is just one of the many decisions home sellers must make. As with all major decisions, do your homework and get as many facts as possible; talk to successful sellers who have used staging as well as those who have not to get a balanced view of the pros and cons of this method. If it makes financial sense and helps sell your home, it might be worth the investment.
Sources
Charles "Chuck" Cosmato, Associate Broker, personal interview, 07/19/2011
Dumke, John, Long Beach Real Estate, "Four "Staging" Principles and & Specific Ideas to Maximize Your Home's Value," Long Beach Real Estate (LBRE), https://www.lbre.com/pages/main/seller/staging.html
All images are the property of D. Cosmato.
This post is part of the series: Selling your Home
Things to know before you sell your home.