What Type of Loan for Investment Property do I Need? Information About Income Property Loans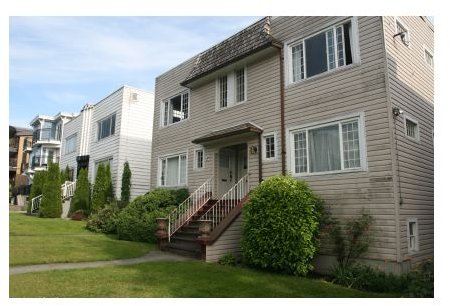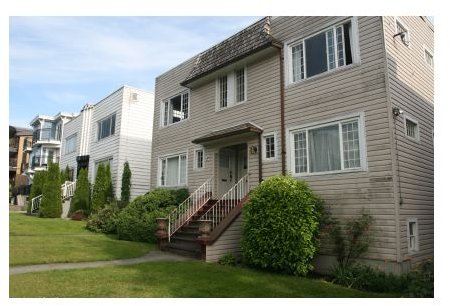 Income property is most often defined as a home or office building that you have purchased (or plan to purchase) for the sole purpose of creating a monthly income flow. Whether the property is residential (single or multi-family), or commercial will play a significant role in the type of loan you will need. Income property loans also have different rules than owner occupied refinancing as do initial purchase loans. There may be restrictions on where you can obtain these loans as well, depending on the property.
Residential Income Property Types
Single Family Home - A home that would be suitable for one family to inhabit. For income purposes this would be a non-owner occupied property.
Multi-Family Home - In general, properties that have at least two units and a maximum of four units are considered multi-family homes.
Commercial/Residential - Any property that contains five or more units is considered a commercial/residential home. These are often seen in condominium or other similar complex style setting.
Non Owner Occupied Financing
When determining if someone is qualified to take out a mortgage on a non-owner occupied property, a number of considerations are taken into account. First, in most cases (but not all) banks and mortgage companies will not loan more than 75% of the appraised value of the property. Some states may impose different insurance requirements on non-owner occupied properties as well. This is known as the loan-to-value ratio.
When considering the affordability of a non-owner occupied property, leases are helpful. While many lending institutions will allow you to take into consideration rental payments, they will only do this as a percentage of what the projected rent is. In nearly all cases, leases of less than one year will not be counted toward the income used to qualify for a non-owner occupied loan. Leases can also be helpful in determining if you will be able to pay your loan off early.
Commercial Investment Properties
Commercial investment properties cover a number of different property types. While some large residential properties are considered commercial, more traditional commercial properties include:
Strip malls - Strip malls are found in a variety of settings including large cities and small towns. In general, they will have an "anchor" store (such as Target, Walmart, etc.) and a grouping of other retail stores from hair salons to dollar stores.
Office Buildings - Office buildings can be as small as a single office unit though most are larger in size. Existing office buildings are sometimes revamped to accommodate the new lessors, often when a building is sold to a new owner.
Specific use - Some commercial investment property is geared toward a specific use. This may be a result of the configuration of the inside or outside of the building or may be part of the town or city building codes and ordinance rules.
Income property loan information is available separately on these types of facilities as the rules vary considerably.
Non-Residential Commercial Financing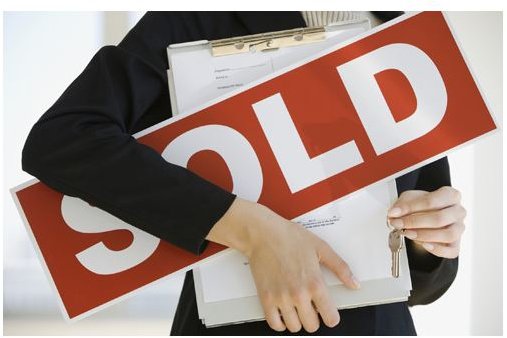 Commercial loans are very challenging when it comes to both finding a lender and to qualify for a loan. In many cases, lenders will be verifying that you have "anchor" tenants that will help generate income on the property. Loan amounts range from 50% of value to 75% of value. In many instances, commercial lenders will only count 50% of the income of the property toward the qualifications.
Another challenge with commercial properties is the rigid inspections that must be done. In addition to the typical building inspections and pest inspections, many commercial properties are also subject to EPA (Environmental Protection Act) inspections. These help ensure that there are no environmental concerns prior to purchasing the property.
Finding the Right Financing
There are many local banks and finance companies who will work with those interested in investment property. Understanding the drawbacks and the documentation that you need will help smooth the path to owning an income property. Some lenders and banks will also offer you the option of being pre-approved for a mortgage loan. Either way, you will require the same documentation. Here is the basic information that you will need when you are seeking financing for an income property:
Residential
1003 (Mortgage Application)
Credit report (generally pulled by lender)
Appraisal (generally requested by lender)
3 years income tax returns for applicant(s)
Copy of lease (if applicable)
Statement from tenant (required by some lenders)
Commercial
1003 (Mortgage Application)
Credit report (generally pulled by lender)
Appraisal (generally requested by lender)
Copy of any/all leases for property (if applicable)
3 years income tax for applicant(s)
Many local banks are interested in investing in their communities. For those who are interested in purchasing income property, there are a range of considerations that must be examined before you make the commitment. Ownership of rental properties does entail additional expenses for maintenance, upkeep and other expenses that you must be aware of before you sign your mortgage documents.
Important notes: As a general rule of thumb, income properties are not generally financed with an assumable mortgage. You should check with the current property owner or mortgage holder before you discuss new income property loans, especially when it comes to financing options.
Resources
Resources:
Personal experience/New England Merchants Corporation
Image Credits: