Must Have Ten Tips On Apartment Shopping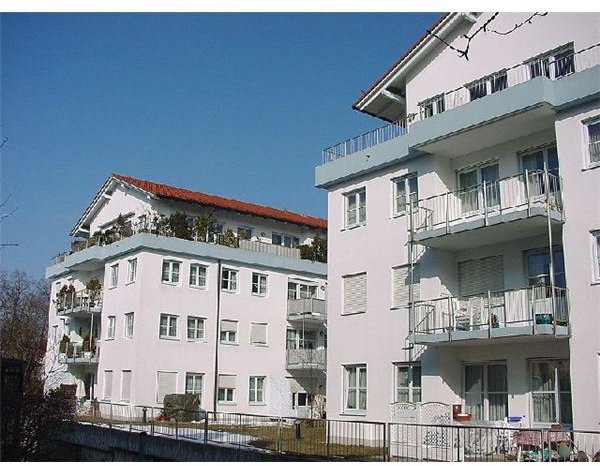 Why Are You Moving?
Before you hit the classifieds or pick up the latest copy of For Rent Magazine, consider why you are moving. Making a list on why you are moving can help you find the perfect apartment. For example, if you just want to quit dorm life but still want to be near the university, that gives you an area specific starting point. If you can't stand the neighborhood where your current apartment sits, then you certainly wouldn't want to rent an apartment in the same neighborhood. Include all the reasons you want a different apartment like size, layout, etc.
Image Credit: Apartments by A Beauchamp Wikimedia Commons
Ten Tips to Find a Perfect Apartment: One through Five
Finding the perfect apartment isn't achieved by just stopping by one rental complex, choosing a vacant one and moving in. There's a lot more to it than that. To make the right decision follow these top ten tips on apartment shopping:
1. Price – Along with that list you made on why you're moving, you should include what you can afford as monthly rent. Most rental complexes won't cover your utilities either so include telephone, cable or satellite television, Internet access, and utilities into what you can afford each month.
2. Location, Location – Real estate, is all about location and you want to be in a location that fits you and vice versa. For example, if you were on the young side of the age scale, you probably wouldn't want to seek out an apartment in a retirement apartment complex. Find complexes that have either a mixture of ages or ones that cater to your age group.
3. Pets – Many apartment shoppers have pets and this can be a hindrance especially if you have a large dog. Most apartment complexes will allow small dogs (usually under 40 pounds) and cats for a monthly fee, but not all of them allow large dogs. If your dog is over 40 pounds only visit apartment complexes that allow large dogs and expect to pay fees no matter what size the pet.
4. Size and Layout – How much room do you think you'll need and how many bedrooms and baths? If the average one-bedroom apartment is 500-600 square feet and you need more than that, make sure you tell the leasing agent. Consider the type of layout you want. If you have children and need two bedrooms do you want the second bedroom close to you or at the other end of the apartment. How much closet and kitchen cabinet space are important to you?
5. Décor – While most apartments are unfurnished with either off-white or white walls, what if white just isn't you? If you know you want to paint a room, a wall or any section of the apartment, find out if you can first before you sign a lease.
Please click on Page 2 to read more tips on apartment shopping.
Ten Tips to Find a Perfect Apartment: Six through Ten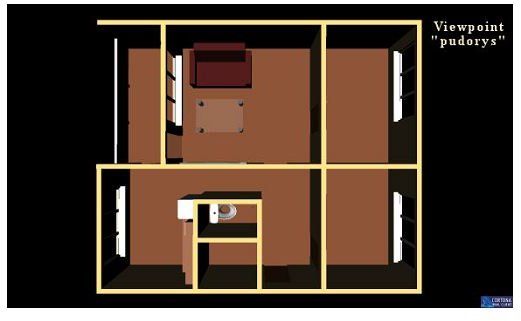 Along with the standards such as price, location, and size, what are other things you need to keep in mind when apartment shopping?
Lease Term – How long do you anticipate staying in the apartment. If you're unsure, some complexes offer six-month leases although most will require you sign a one-year lease.
7. Roommate – If you have a partner or are unmarried and have a roommate make sure you both sign the lease so you aren't stuck if the roommate moves out. Most apartment complexes require all adults living in the apartment sign the lease.
8. Parking and Transit – How many parking spaces are available? Will one be enough or will you need two? Find out if the complex charges a parking space fee. Ask where visitors are allowed to park. If you rely on public transportation can you walk from your apartment to the bus stop or subway?
Washer/Dryer – Most apartments come with standard appliances such as a stove/oven, microwave, dishwasher, and refrigerator, but what about washer and dryer facilities? Is there a common area available for laundry or are you allowed to purchase and install your own washer and dryer inside your apartment. If you are allowed your own, ask about washer/dryer hook-up fees.
10. Move In Fees – In the last few decades, move in fees have become more and more popular. Apartment complex managers explain these fees are for "turning" the apartment or getting it ready for a new tenant. While this may be true, ask if move in fees can be waived or look for complexes that are having no move-in fee specials.
When it's time for you to find a new place, figure out your apartment budget and keep these ten tips on apartment shopping handy to ensure you make a good choice.
Image Credit: Apartment by Jan Kriuka Wikimedia Commons