Typical Late Fees on Apartment Rentals: What You Need to Know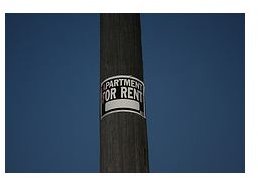 Understanding Apartment Rental Late Fees
When you're apartment shopping, the last thing on your mind may be fees and late charges, especially when you find the apartment of your dreams. We asked Pat Kopas, an apartment complex manager in Arizona about typical late fees on apartment rentals.
"First," says Kopas, "you must remember that the landlord/tenant law can vary from state to state. Some states allow additional monthly late fees for different services, not just the rent itself." Here are some rental scams and late fees to watch for when renting an apartment:
Late Rent – The fees for paying your rent late should be listed in your rental agreement. Some rental companies will charge a late fee set at a certain dollar amount, where others will charge a percentage. Know when your rent is due and what charges you will incur if you pay late. Often you may be charged a late fee by a certain day of the month and if you go beyond that, additional late fees may apply.
Pet Fees – If you have a pet and pay a monthly pet fee and you make that payment late, you could be charged a dollar or percentage late fee.
Move-In Fees – In the last decade or so, move-in fees to clean, prep, or paint your new apartment are often charged. Some rental companies will allow you to make move-in fees in payments if you can't afford them upfront. Make sure you pay them as agreed upon to avoid late fees on top of your move-in fees.
Moving-Out Fees – When it's time for you to move out, you probably agreed upon a time to have your apartment empty. If you go beyond the time limit, you could be charged a fee in order for the property manager to clear out your apartment.
Cleaning Fees – Your rental contract will state what is expected as far as cleaning when you move out. If you don't comply, you could be charged a fee on top of your cleaning deposit.
Rental Deposits – If you find an apartment you like but aren't quite sure, yet put a rental deposit down, if you don't rent the apartment, you may not receive your deposit back. Never put down a deposit until you're sure you want to rent the apartment.
Utility Hook-Ups – Some apartment rental complexes charge fees for utility hook-ups such as telephone or cable. Some will even tack on fees for water hook-ups. If your rental contract states you are responsible for these fees, if you don't pay them, not only may you lose your hook-ups, you could be charged a late fee.
Community Fees – If your complex has an exercise room, community room, or swimming pool, make sure you know what charges you are responsible for to avoid late fees.
Parking Fees – In some complexes, to obtain an underground or covered parking space, you must pay a monthly fee. Failure to meet those payments could mean a late fee.
Image Credit: Apartment for Rent by Mesmart / The Commons
How to Identify Lates Fees and Where to Get Help
According to rental expert Pat Kopas, you should ask about every late fee or additional charge before you sign a rental contract. "In fact," says Kopas, "some fees can be negotiated. Ask about waiving fees or combining monthly fees into one monthly rental payment."
Apartment rental competition is high in most areas so some companies are willing to combine fees or allow extra time for monthly payments if you speak to the manager. When you do find an apartment you like and the contract lists many fees, ask the manager to waive, combine or lower fees. "The best monthly contract," says Kopas, "is the one where your monthly payment combines everything, including pet, utilities, parking, and community fees." In this instance, if you are late, because fees are combined, you may only have to pay one late fee instead of numerous fees for each item.
If you want to decipher typical late fees on apartment rentals, before you sign a contract, seek advice from your state, especially if you think outlined fees are excessive. Every state in the US monitors landlord/tenant laws and have a consumer division within state offices or through their Attorney General's office.