What Is a HUD 203K Streamline Loan?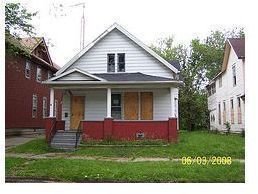 Home Improvement Loans from HUD
In an effort to keep those FHA foreclosed homes attractive to buy, HUD has announced its 203k Streamline Light Rehab Loan. How does it work? First it's a great way for buyers who may pass on a home because of needed minor repairs and believe it or not, HUD has made the paperwork for this loan short and sweet. Here are the quick facts:
The $35K can be rolled into your new home purchase and HUD considers the appraised value of the home AFTER the repairs are made.
The loan to value ratio is 110%
Homes eligible must be utilized as owner-occupied and be your primary residence.
You must move into the home 60 days after the repairs are complete.
A home inspector can give you an estimate of needed repairs and you can skip the contractor bid.
You can do the repairs yourself if you can demonstrate your ability or hire a contractor.
Payments made to fund the repairs up to $35K are in two parts: A 50% materials draw upfront and 50% upon repair completion.
You can use the 203k Streamline Loan for almost any repair except landscaping or major remodeling such as moving walls or adding rooms.
Those repairs can also include kitchen, bathroom, and utility room appliances.
You must obtain an FHA insured home mortgage on the home with the $35K rolled in.
Both the FHA and HUD have offered this jump start to help people buy homes and this program won't last forever. You may not be able to buy a HUD Home for one dollar, but if you are looking to revitalize a home that is for sale by HUD, this program may be right for you.
Tips on HUD Homes for Sale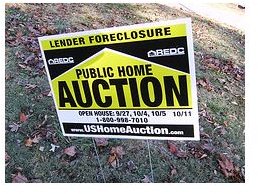 If you have questions about finding a HUD home for sale and you are willing to make repairs and utilize the 203k Streamline Light Rehab Loan, here are some tips:
Call your Realtor first to see what HUD homes are available. Almost all Realtors have the HUD listings.
HUD listings come out every Friday morning and are under what is called an Exclusive Listing Period for ten days where only owner-occupied buyers can place bids.
HUD homes are priced at market value so your bid should be at market value.
Once you win the bid your Realtor must submit a signed sales contract to HUD within 48 hours of your winning bid.
You have 45 days to close on the home once you sign a sales contract.
HUD will pay up to 5% of the real estate broker's commission if you use a HUD closing agent.
HUD will pay up to 3% in reasonable closing costs if you use a HUD closing agent.
You can ask for an move-in extension by submitting the correct HUD form and paying a small fee.
Buying and revitalizing a HUD home is getting easier all the time. Happy House Hunting!