Tips on Buying Foreclosed Homes to Get the Best Legitimate Deal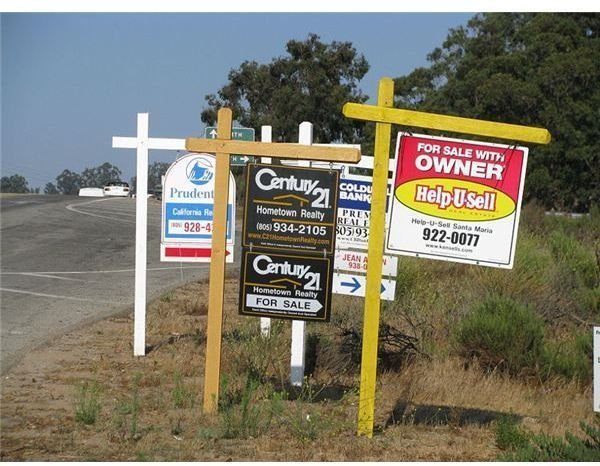 Ten Important Factors to Consider
If you're contemplating on buying a foreclosed property, bank foreclosures are your best options because they can be purchased at prices lower by 10% to 15%, than the prices of similar homes found in the same neighborhood.
Nowadays, however, you have to go through the standard operating procedures, because the federal government recently clamped down on banks that took advantage of distressed borrowers. Some unscrupulous lenders and their law firms cut corners on defaulted home mortgages by immediately classifying the collateral of past due accounts as foreclosed properties and selling them at bargain prices in order to liquidate the home mortgage loans. These were tagged as the "robo-signing scandals".
Some members of the U.S. Congress were appalled at the ruthlessness of evicting the defaulted borrowers from their homes during the height of the economic crisis, especially if they failed to pay only as a result of the recent economic depression.
Still, it would be best to keep it in mind that foreclosures are the outcome of bad credit mortgages; hence, there are some negative factors that affect their physical qualities as the best houses to buy. The process of purchasing foreclosed properties is hardly a breeze since a lot of paper work is involved. Be guided by the following tips on buying foreclosed homes.
1. Arrange for a pre-approved loan, preferably from the same lending institution that foreclosed on the property. The Department of Housing and Urban Development (HUD) offers support to qualified applicants, in order to make it easier to obtain a mortgage loan at lower interest rates. HUD acts as guarantor for the loan of an applicant-borrower, and can help expedite the processing of the loan.
In looking for a mortgage loan, compare interest rates and settle for the lender with the lowest offer. Make sure you have a good credit report and score, because this gives you a higher probability of getting the loan approved by the bank or mortgage company.
Never buy at an auction sale. The auctioneer, as the one responsible for the selling activities, doesn't allow house inspections before bids are undertaken. This is a common procedure in auctions conducted by the local city hall or courthouse. Remember, most foreclosed homes are already in need of repair and improvement. If you can't inspect the house before buying it, you won't be able to get a good estimate as to the cost of the house.
3. Seek legal assistance to avoid unforeseen legal implications that may arise from the "robo-signing" scandal. The disadvantaged borrowers are being given the chance to redeem their properties. It's also possible that other persons or lenders have immediate rights to the property arising from an undisclosed second mortgage loan, particularly if the property is not covered by title insurance.
Buy from banks, lending companies, or through authorized real estate agents. An authorized real estate agent has the expertise to handle properties on behalf of previous owners or the so-called real estate owned (REO) properties. On the other hand, you may also want to consider an REO agent to help you look for a foreclosed home that has been made-over or refurbished. In most cases, major repairs of the foreclosed homes are undertaken by these lending institutions in order to command better prices. They also allow the prospective buyer to inspect the house before making an offer.
5. However, do not hesitate to ask the real estate agent as many questions as you want while in the process of looking for a property. Take time to check if all the features stated in the foreclosed property listings really exist, especially if the statements appear to be vague.
These are foreclosed properties of which some real estate brokers may only be interested in making as many sales as they can. Rather than waste your time making inspection trips, try to extract as much information and do not be content with mere publicity hype. The more publicity used in selling a piece of property, the more wary you should become in considering the offer.
6. When inspecting the house, it is best to bring a dependable licensed general contractor along with you, so you can ask for a bidding price that includes an estimation of the renovation costs for the property. Keep it in mind, that the house used to be a home on which people had built their dreams, and there may be some element of resentment. Check the cabinets, toilets, walls, carpet, lighting, and the like, and make a general estimate of how much it's going to cost you to repair and refurbish.
If the necessary repairs outweigh the positive features of the property, you should consider other foreclosed homes as better investment options. Experts say that for a foreclosure property purchase to be ideal, the total costs of the house including the renovations should not exceed 80% or 90% of the appraised value.
7. Hire an appraiser to get a qualified opinion of the appraised value versus the real value of the house you intend to buy. Appraiser's fees usually range from $300 to $500. Hire one that comes with good recommendations from friends or from another real estate agent.
8. Set aside money for contingencies, especially for repairs requiring immediate attention like doors, windows, and locks. Avoid putting all of your money into the down payment.
9. Assess the overall practicality of buying the property by looking at the other beneficial aspects. You may be buying a property at a very cheap price, but if the neighborhood or location does not present any growth in property value, it's not going to be worth the trouble. Find a place where there is a school and shopping area nearby, as well as an opportunity for career growth and some recreational areas. This is where the real estate agent can help you secure a good deal owing to their expertise.
10. The last tip on buying foreclosed homes is to bid as low as possible since this is the main benefit of bank foreclosed properties. No need to be coy about it because in all probability, the selling bank would be glad to cut down on the costs of maintaining their non-performing assets.
Quite a number of families found their dreams and aspirations shattered when these homes were foreclosed and taken away from them. Learn from your predecessor's experience. Acquiring a foreclosed property provides the best opportunity to own a home. Once you're done with the initial purchase requirements, do your best to manage your finances so you can meet your loan amortizations as they become due.
Reference Materials and Image Credit Section:
Is It Safe to Buy a Foreclosure? – https://money.msn.com/home-loans/is-it-safe-to-buy-a-foreclosure-bankrate.aspx
Image Credit: "The Truth About" / Wikimedia Commons