Understanding Mortgage Preapproval and Guidelines on How to Get One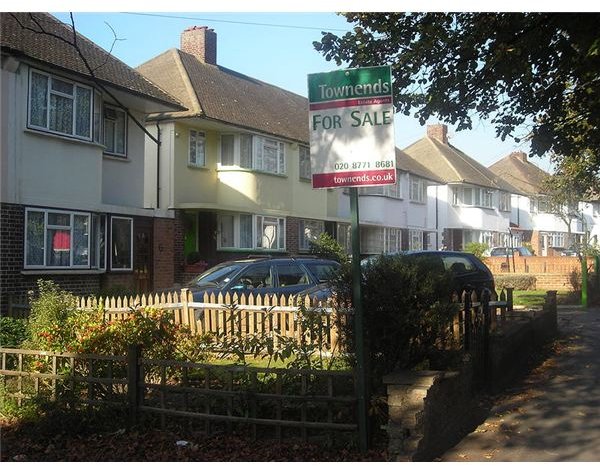 Expounding on the Difference
Prior to the granting of a loan, a financial institution has to evaluate credit risks based on the applicant's credit scores. The credit score is usually based on reports issued by one of the three major credit bureaus namely: TransUnion LLC, Experian and Equifax. The credit report issued by any of these bureaus should be one that has been updated for the past six months.
During the loan prequalification stage, credit scores are not yet the main concern of the lender..The loan applicant's identity, employment, paying capacity and age as well as personal circumstances and background will be the initial focus before a loan is processed for approval.
It is possible that as an applicant, you could qualify for a loan, but it does not automatically qualify you to have your loan approved without first submitting qualified collateral.
Understanding the Mechanics
When you're in the process of buying a house, it would be better to have a loan that has been pre-arranged with a financial institution. The bank or lending institution will not expect you to avail it upon approval, but will only recognize it as a standby loan in your favor for a specific period of time
Most sellers, through their real estate agents, express preferences over buyers who have preapproved mortgage loans. For them, this is the very first indication that the buyer is serious about a real estate deal. Besides, said loan will also indicate that the bank or mortgage lender already took care of your background check. This provides the sellers with the peace of mind that they are not dealing with an unscrupulous person.
Applying for a standby mortgage loan is usually free, but other lenders charge a minimal fee just to cover their processing costs. The representatives of the financing institution will sit with you in a meeting and discuss details about the maximum loan amount, the type of borrowing, amortization schedules and the interest rates. It normally takes the bank three weeks to process the loan, but can be earlier or later, depending on the type of home loan transaction and/or the lender.
While the loan is being processed, you can proceed with your househunting through the assistance of a real estate agent. Some real estate agents are also adamant in showing their house listings to buyers who are without approved financing to show as back up. For this purpose, you can present a letter issued by the bank to support that you already have a loan waiting to be availed. The letter will likewise indicate the time frame of about 30 to 90 days, within which you're supposed to actually take out the loan.
However, preapproved mortgages do not necessarily prequalify the house you will eventually choose. It is still important for the latter to pass the criteria of the bank or lenders. Once you have decided on the house you want to purchase, the property will be evaluated for possible problems like appraised value, issues of right of way, lawsuits, unsettled liens and encumbrances, just to name a few. Your credit record will be re-checked for any changes from positive to negative effect. After the lender has checked and approved all of the standard home loan requirements, a loan commitment letter will be issued and sent to you. It will contain all the details about your approved and official home loan..
Some Important Steps to Take
1. Get a free copy of your credit report from the three major credit bureaus before applying for a loan. Your loan eligibility and the interest rate will be based on the credit score. The higher the credit score, the lower the interest rate to be imposed and vice versa. Most lenders prefer the FICO score or the Fair Isaac Corporation credit score as basis, where credit value is on a scale 300 to 800. You can get a copy of the report free from their website while requests for credit scores are separate and will require a fee. If you're married, your spouse's credit report will also be scrutinized, hence it is advisable for you to likewise get a copy.
2. Carefully read and analyze the credit report and note any mistakes indicated therein. Mistakes that result to delay in payments, foreclosures, bankruptcies and repossessions should be immediately relayed to the reporting agency for correction. However, if such cases are indeed true, a written statement about a valid reason for financial hardship, like unemployment due to injuries or disabilities sustained from accidents , illnesses or even family mishaps should be submitted. The written statement plus any supporting documents should be attached to the credit report.
3. Gather all the documents you will need for the preapproval of a home loan especially your income tax return, proof of income, employment certificate, loan payments, pay slips, bills from credit card companies or even bank statements.
4. Look for lenders with the lowest loan interest rates and with the most favorable feedbacks for efficiency. The Internet is the fastest means in looking for one by way of research. Visit the lenders' websites and try to get their requirements, which generally consist of the applicant's name, address, dependents, annual income, occupation, assets and liabilities. Read reviews about them coming from bank clients
5. Apply for a preapproved home loan online. The initial phase is the prequalification stage, so be sure to fill-in the online application form with best answers to support your repayment abilities. It would be advisable to maintain a copy of this document for future reference. Once you are invited for an appointment and be granted with a home loan that is eligible for pre-approval, start looking for your new house. Keep in mind that the faster you can submit records and other documents needed in evaluating your application for the final loan, the faster you can acquire your new home.
So before getting a loan, make sure that most if not all existing debts are settled, that all documents are ready to support the loan and that proper justifications are in order to get a better credit report. Getting organized and ready, will ensure faster and hassle-free processing of your application for a mortgage preapproval.
References