Buy a HUD Home With a $100 Down Payment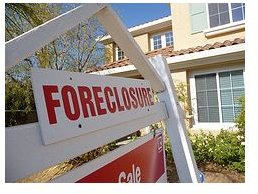 How the Program Works
The HUD $100 down payment home purchasing program has been extended but there are a few rules and regulations. Even so, for perspective home buyers, this is a great program and a chance to buy a home if you don't have a lot of money to put down. In the past, you could finance a HUD home through the FHA for 97% of the selling price and you had to come up with the rest as the down payment. Now, by visiting your Realtor and having them pre-quality you with HUD's 100dollarHUDHome Offer to Buy, you won't put anything down except one-hundred dollars. And that's not all. If you choose a HUD closing agent, HUD will pay up to 3% of your closing costs and bonus your Realtor $500 bucks as well as paying up to 5% of their commission. So what are the rules and regulations?
$100 Down Payment Rules & Regulations
First, visit a Realtor that is licensed to sell HUD homes in your area. Below are the rules for buyers as specified by HUD:
The home you purchase must be your primary residence and you must live there at least one year.
You must offer HUD's full asking price.
You will have to obtain an FHA-insured loan that has a fixed rate for either 15 or 30 years.
Your debt to income ratio must be 31%/43%.
The maximum amount of the loan can't exceed $362,790.
You must have a credit score of 580 or higher and if you have had a recent bankruptcy, it must have been discharged at least 24 months prior to your HUD home purchase.
You must have two years of employment history.
FHA mortgage insurance must be rolled into your loan.
Your Realtor must pre-qualify you by submitting HUD's 100dollarHUDHome Offer to Buy.
This offer is good on owner-occupied purchases only meaning you must use the home as your primary residence and can be used on single-family homes, condos, and town homes. This offer is not available for investors who wish to buy and rent out a HUD home.
Where Do I Find HUD Homes?
Most Realtors are licensed to sell HUD homes and have access to their house listings. HUD releases all new home listings every Friday morning and from that point a ten-day Exclusive Listing Period is in place in which only owner-occupied buyers may bid. HUD homes are priced at market value price so to ensure you have a chance of winning the bid, make sure you offer the market price and have your Realtor guide you.
In addition to the $100 down payment, HUD also offers the 203k Major and Light Rehab loans to help buyers purchase a HUD home that may need some repairs. The best part of this is that you can roll the cost of the repairs into your FHA-insured loan and for the light rehab loan will cover repairs up to $35,000. The major rehab loan will cover repairs over $35,000 and it can include almost anything including bathroom, kitchen, and utility room appliances.
If you are interested in purchasing a HUD home and taking advantage of this extended offer from the government, call your Realtor today and make sure to ask not only about the $100 down payment offer but if you can add a 203k home improvement loan to the deal as well.