5 Keys to Enjoying a Temporary or New Home During Your Internship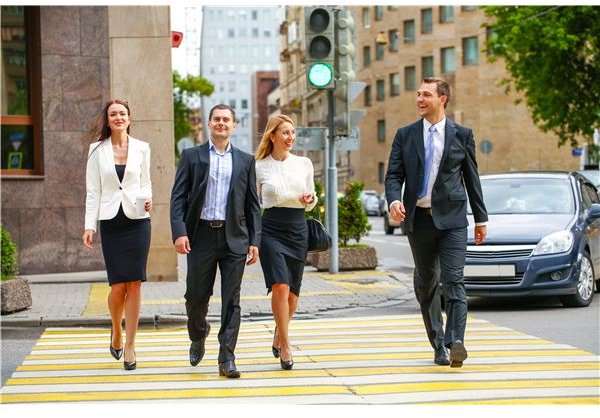 There are plenty of blogs out there offering great advice on getting the most out of your internship professionally, but what about personally? You don't want to waste your summer shuttling back and forth between the office and a funny-smelling apartment with a roach infestation and a creepy roommate who screams in his sleep.
It can be lonely and terrifying to take that first step into the real world. Here are five little tips to help you enjoy your internship and build for your future:
1. Find the Perfect Place
Finding the perfect home in a city halfway across the country can be next to impossible. Some interns get lucky — they move in with a family member or friend, or they sublet housing from people who will be gone for the summer.
But for the vast majority of interns, it's difficult to find an acceptable option, let alone an ideal one. There might be plenty of vacancies on Craigslist, but are they in the right location, and can you guarantee that the landlord isn't shady?
There's also the furniture problem. Do you buy new stuff, only to sell it three months later, or do you rent it? Both options are expensive, and they're not worth the hassle. You could try lugging items from your dorm or parents' home, but that can be just as costly and twice as awkward.
Instead, look for furnished accommodations to save yourself some stress. A decent apartment in a good neighborhood can make all the difference, and your peace of mind will translate into your work product as well.
2. Turn Your Apartment Into a Home
Furnished apartments can sometimes feel like hotel rooms. To avoid that, try bringing your own personal touch to the place. Don't be afraid to move the furniture — if there's a killer view from your living room window, move your dining table over so you can enjoy it during breakfast.
You probably won't want to paint the place, and your landlord might not allow it, but there are plenty of other ways to customize your new home. Rugs and throws go a long way, and nothing makes a home like pictures of family and friends**.**
Speaking of friends, perhaps some of your closest have internships in the same city. Invite them over for dinner — your new place will feel like home in no time.
3. Find a Rhythm
You wake up in your comfy new bed, shower, and eat breakfast in the early-morning summer sun. Finding a rhythm is essential to establishing that homey feeling. Up until now, your routine has probably revolved around striking a balance between classes, athletic endeavors, and social engagements. Aside from the added responsibilities, the working world isn't that different.
Don't be daunted by the new circumstances. Try walking the same route to the office every day or visiting the same coffee shop. Take a mid-afternoon walk to catch up with a co-worker and beat that 2:30 p.m. drowsiness. Little routines like these will keep you grounded and lend structure to your life.
4. Say Yes
If a co-worker invites you to grab a drink after work, take the offer (if you're old enough). Jump at any opportunity to get to know people around the office better. This could mean sitting in on a conference call or taking a weekend hiking trip with your colleagues. Stay open to all possibilities.
Seizing new experiences can have real value, both inside and outside the office. Connecting with people at all levels of the organization, whether they're your peers or your superiors, may even help you land a full-time position with the company when your internship is over. If the decision makers already know your name and face, it can be a major boost in getting your foot in the door.
5. Be Proactive
You can't sit back and wait for opportunity to come knocking. Organize activities with the other interns. Sign up for the office softball team to get to know a wider variety of colleagues.
Check out the city, too. Volunteer with a local organization; try to make connections outside the office. If you end up going back after college, you'll already have a network of people to turn to for help, which can be crucial on stressful days.
With the right planning and initiative, your internship can be a positive personal and professional experience that sets you up for life, so seize it with both hands.
About the Author: David Adams is the founder of HomeSuite, an online marketplace for temporary furnished housing that uses technology, data, and customer service to provide the best possible experience for tenants and landlords. Connect with David on Twitter.