Should You Buy a Home or Continue Renting? Analyzing the Financial Payoff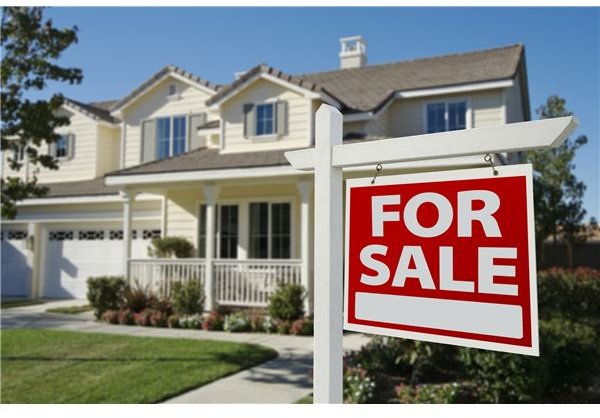 When to Buy
Tired or renting? Feel like you're missing out by not buying a house? It's not always the case. Here's when buying a home pays off, according to the experts:
If You Can Stay Put Long Enough to Make it Worthwhile
With all the costs associated with buying and selling a home, you may end up losing money if you decide to sell sooner. Buying is a long-term investment, so be prepared to stay put for at least 3-5 years.
When the Cost of a Mortgage is Equal or Less to Your Monthly Rent Payments
Calculate your mortgage payment comparable to your monthly rent payment, and that is what you can realistically afford, unless you are able to have additional savings for housing. While a 30 year mortgage looks more do-able with a lower monthly payment, you will end up paying double the value of the house in interest during the life of the loan. A 15 year mortgage with a fixed interest rate is the best way to go.
"For conventional loans, a safe formula is that home expenses should not exceed 28 percent of your gross monthly income", says Susan Tiffany, director of consumer periodicals for the Credit Union National Association. "Before you home shop, calculate the mortgage payment for the home in your intended price range, along with the increased expenses (such as taxes, insurance and utilities). Then bank the difference between that and what you're paying now."
When You Can Get Pre-Approved for a Loan, and Have a Good Credit Score
My husband and I are the exception to the masses that own credit cards, thus we had no credit score in our mid to late twenties. When we realized we had no credit history, we got student credit cards and an auto loan to build credit. While most Americans have credit card debt, the important thing is to have a decent credit score for a loan. Aim for 660 and above to avoid fees or a higher down payment. Depending on your credit and financing, you'll typically need to save anywhere from 3.5 percent to 20 percent down.
When You Have a Sizable Savings and Can Continue to Save After the House Purchase
From a down payment, to closing costs, a home purchase requires a lot of cash. Set aside an emergency fund, over and above your money for the down payment and closing. Your lender wants to see that you're not living paycheck to paycheck. If you have three to five months' worth of mortgage payments set aside, that makes you a much better loan candidate. You'll also have cash for maintenance and repair issues associated with home ownership.
"A good rule of thumb: on average you'll spend 2.5 percent to 3 percent of your home's value annually on upkeep, repairs and maintenance", says Joseph Gyourko, chairman of the real estate department at the Wharton School of the University of Pennsylvania. "If you're buying a $250,000 home, aim to bank $520 to $625 per month."
When to Rent
Maybe you can't wait to own 1.5 baths and a white picket fence; maybe you're more lukewarm about the responsibility of home up-keep and yardwork. Whatever your feelings, you should know what you're getting yourself into financially. Sometimes renting really is the best option…
When You Want to Keep Your Freedom and Mobility
This applies to just about any age demographic, but renting is the best financial choice to have optimal mobility. Job changes are much more common nowadays, and renting gives you flexibility. As a renter, packing up and moving is a much easier process than selling your home.
When it Makes More Financial Sense to Keep Renting
Here are some ways you save by renting instead of owning.
No responsibility for maintenance or repairs. These out of pocket expenses are left to your landlord, not you, and can quickly add up.
No property taxes or homeowners insurance. Property taxes depend on where you live, but it is an expense renters can forego entirely.
Renters insurance is less expensive than homeowners insurance. According to the Insurance Information Institute, the average annual home insurance premium ranges from about $600 in Wisconsin to nearly $2,000 in Florida. On the other hand, the institute says a renter's insurance policy averages only $187 per year.
When You Want to Stay Out of Debt
Between student loans, credit cards and car loans, many Americans are already in debt before adding a mortgage to the mix. In fact, Debt.org reports that more than 160 million Americans have credit cards, and on average, each household carries more than $15,000 in credit card debt. On top of that, NerdWallet reports that the average household has more than $154,000 in mortgage debt. Take a house out of the equation, and you don't have to worry about paying off even more debt for the next 15-30 years of your life.
References