Renter's Guide to Renting an Apartment or Home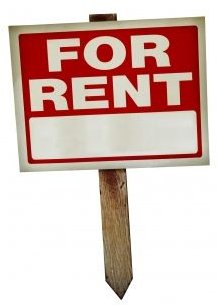 Once the excitement of your decision to rent a new home or apartment fades, you may find yourself faced with some serious questions such as where do I go to start looking for a rental or how much of my income should I spend on rent? If I can't find a furnished apartment, what will I need and how will I afford the necessities? It may seem like the more you ponder on the prospect, the more overwhelmed you feel.
While it's true that renting a home is a serious decision, it doesn't have to be stressful or complicated. We've compiled this rental guide to give you a library of resources to help answer any questions that come up and give you tips on how to find your dream home. We'll give you valuable advice on what kinds of questions to ask a potential landlord and how to read and understand your lease agreement. You'll learn how to budget for your rent, utilities and other essentials and what kind of and how much insurance to buy.
Whether you are a first-time renter or a seasoned rental pro, you'll want to bookmark this page so you can refer to it often. Here's what you need to know before you sign a lease or look at rental property.
Reasons to Break a Lease or Rental Agreement
Is terminating a lease early always a negative act or are there valid reasons for breaking a rental agreement? Did you know that if you are in the military or if your property owner is guilty of non-performance, you could be within your legal rights to terminate your lease? Find out what you need to know to protect yourself.
Insurance Is a Must Even if You Rent
Are you wondering if you need renter's insurance or how much coverage you should purchase? Will your renter's insurance policy cover you for other disasters such as fire or flood, or will you need a separate policy? Learn the answers to these and other questions about the value of insurance when you are renting.
Tips on How to Find Your Next Rental
When you decide to buy a home, consulting a realtor seems like a natural first step. However, did you know that a real estate agent could be the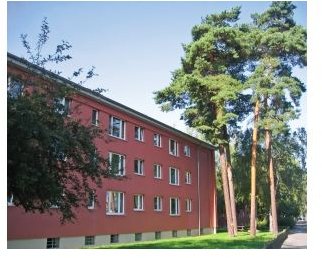 key to your next home? Find out about four unique ways to find your next rental that you may not have even considered.
Pros and Cons of Rent-to-Buy Agreements
What is a rent-to-buy option and is it the smartest move for you? What happens if you decide not to buy the home or you can't qualify for a loan? Can you get your money back or will you lose your investment? Before you jump into a lease-to-own agreement, find out what you need to know to protect yourself.
What Are the Average Costs of Apartment Utilities?
Unless you are lucky enough to find the perfect apartment or home where the rent also includes the utilities, you'll have to include these costs in your budget. You probably realize that you will be responsible for basic expenses such as gas, electricity, water and sewage but what about any extras? Will you want amenities like cable, high-speed Internet access or telephone, and how will you afford them? Find out how to budget for utility expenses and use the additional tips to lower your overall costs.
What Does Renter's Fire Insurance Cover?
Are you questioning whether you need to purchase additional insurance coverage such as fire insurance? Did you know that if you are found at fault for causing the fire, the property owner and/or his or her insurance company could hold you liable for any damages? We'll give you all the information you need to decide if you need this kind of insurance and how to choose the best policy for your protection.
Tips for Finding Military Home Rentals
Most military families can testify to the fact that being in the military is synonymous with moving frequently. While there may or may not be military housing available at your new duty station, many times the wait for a home can be months or even years. Here are tips and resources to help you find suitable housing at your new location.
Guide to Furnishing an Apartment
Whether you decide to rent a unfurnished apartment or home, you are starting from scratch. If you have some furnishings but need to make some additions, decorating your new nest is all part of the fun and excitement. Follow these tips to find out the best places to shop and learn how to get your purchases to your new home safely and securely.
How Much Can I Expect to Pay for My Gas & Electricity?
While we can't provide you with specific state-by-state stats on how much these utilities will cost you each month, we can give you some general guidelines to help you prepare your budget. Learn more about how much you should pay and how you can save money and lower your costs.
Necessities for Your First Apartment
Moving into your first apartment is a liberating experience but it can also be challenging if you have never lived on your own. If you don't have much furniture or other essential items, you could be wondering just what you'll need. Here are some tips to help you decide what you really need, what you would like to have, and how to afford it all.
Rental Expenses: How Much Should You Spend on Rent?
Do you know how to calculate how much of your income to allocate to your monthly rent payment? If not, you're in luck: We'll show you an easy way to do the math so you'll know how much you need to include in your budget. As a bonus, in addition to helping you figure out how much you'll need to set aside for your rent, we'll also help you decide how to allocate your remaining funds to your best advantage.
How a Lease or Rent-to-Own Agreement Works
If you aren't sure of what a rent-to-own agreement is or how it can affect you, here's some vital information that you need to know. We'll discuss the benefits of a lease agreement and then examine the pitfalls you must avoid. Learn how to protect your interests before you sign a binding contract.
Over 50 Important Questions to Ask a Prospective Landlord
Here's a list of over fifty questions you can ask your future landlord to make sure that you are making an informed decision about a new home or apartment. Both tenant and landlord have certain legal rights; and it is important to understand what those are and where, if at all, they overlap.
Top Ten Tips for Apartment Shopping
While you probably understand that price and location are important considerations when you are shopping for a new residence, have you considered other features such as parking or proximity to public transportation or ease of access? Focus on these ten areas and you are almost guaranteed to find the perfect home to fit your lifestyle.
How to Understand and Negotiate Late Fees and Other Charges
If you pay your rent late, you'll probably incur a late fee. However, did you know that there may be other charges that you will incur in addition to the late fee or how those charges could affect your tenancy? In addition to late fees, many property owners and management companies charge fees for pets, janitorial service, maintenance or amenities. Find out how to avoid or reduce these expenses.
How to Budget for Your First Apartment
It's easy to get over-excited about a particular apartment or rental property and get in over your head financially. Before you even start shopping for your new home, it is prudent to take time to assess your finances and plan your budget. If you've never made a budget before or if you have been unsuccessful with the budgeting process, here is help to get you back on track.
References