Get Started in Property Rental: Guide for Landlords and Property Managers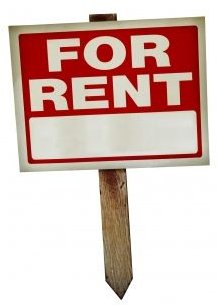 Even novices can realize a quick profit if they understand the basics of how to rent apartments or homes.
While you don't need to be a real estate agent or property management specialist, you do need to know the pertinent laws and regulations, how to price your units and how to control expenses.
Although there are no magic formulas to finding the perfect tenant every time, there are ways to mitigate your risks and make better decisions especially if you know the red flags to watch for.
Landlord Basics 101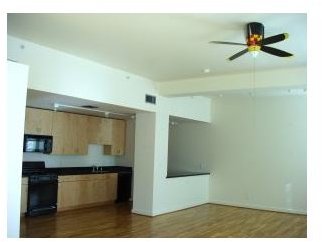 Why Renting Apartments Weekly Nets a Better Cash Flow
Learn from the example of Mr. Anthony who has been renting apartments on a weekly basis for 15 years with less than a five percent vacancy rate. In his experience, weekly rentals provide a higher profit and better cash flow than the traditional monthly method.
10 Must-Know Tips: Be the Best Landlord You Can Be
Follow these ten steps to become an excellent landlord. Your profits and tenant retention increase, while your stress and property management problems decrease. What's not to like about that?
Facts About Renting an Apartment
Every landlord needs to know these four facts before he or she rents another property. Learn how to choose the best insurance protection for your investment property, increase tenant retention, locate the best tenants and avoid legal pitfalls.
How would it increase your profits and lower your stress if you had a better way to screen and choose tenants? For example, if someone is extremely anxious to rent your apartment—as fast a possible—is it a sign of genuine interest, or are they desperate to find a new home before they are thrown out of their old one? While there are no guarantees in life, here are 10 warning signs to look for when you interview potential renters.
How to Make a Good Income Renting Houses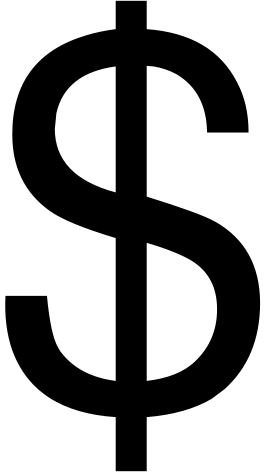 Are you wondering if you really can make a profitable income from renting investment property? The answer is a resounding "Yes, you can!" but there is a caveat: you have to know what you are doing. Here are 10 crucial elements which make the difference between success and failure for any landlord.
Money Saving Tips for Successful Landlords
Discover how to lower your tax burden legally and barter for goods and services that you need for your property management business. Learn how to reduce your debt burden, keep current with maintenance and analyze which tasks you can do for yourself and which you should delegate to a professional.
Tax Issues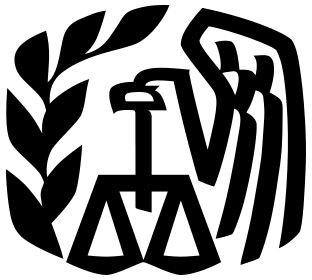 Deductions for Investment Properties
Many landlords are unsure if they can take deductions for expenses such as improvements or repairs, or they don't understand the IRS guidelines and wonder about taking deductions for certain items such as mortgage interest or insurance. Here are some basic guidelines to help you understand more about potential deductions.
Tax Implications of Selling Investment Properties
What will be your tax obligation if you sell your investment property? Are there other tax implications of which you should be aware? Check out this guide to determine how the sale of an investment property will impact your taxes.
Expenses Involved With Real Estate Investments
Before you can project your income from investment property, you have to know your total expenses. Some of the expenses landlords have to calculate are income and property taxes, maintenance and repair costs, and property improvements. Here's a guide to getting a handle on the expenses you are incurring.
Can You Claim Mortgage Interest on Rental Property?
Navigating the IRS guidelines and rules can be tricky. Use this tutorial as an informational resource. If you use a Schedule A when you needed a Schedule B or vice versa, the results could be disastrous and expensive.
How Landlords Can Save Money on Taxes
One of the reasons individuals decide to become landlords is to profit from the rental of their properties. The fewer taxes you have to pay, the bigger your profits. However, you want to make sure that you only take advantage of legitimate deductions. Here's what you need to know to reduce your tax bill.
Resources and Forms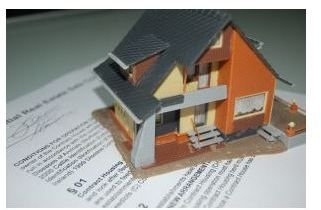 Can I Charge Tenants Maintenance Fees?
Before you charge additional fees such as maintenance, pet or other fees, find out the laws which govern the area where the rental property is located. While some charges may be allowable, others may not, and some properties such as vacation or commercial properties could be exempt. Smart landlords understand and abide by all local, state and federal guidelines.
Should I Allow Tenants to Sublet?
Here we examine the pros and cons of allowing tenants to sublet. One of the biggest dangers is the landlord could sustain substantial damage to his or her property but have no means of recourse to collect for such expenses. While we can't make your decision for you, we can provide you with the information you need to make an informed decision.
If you are having trouble finding a tenant for a property, you may be tempted to use a real estate agent to help you find a renter. Is using their services really necessary or worth the expense? In addition, is it even legal? Find out for yourself.
Eviction Process: General Guidelines for Landlords
Even if you screen potential tenants rigorously, run background and credit checks and vet references, you may still end up with a renter who does not pay his or her rent. Before you evict them from the premises, make sure you understand the relevant laws and abide by them.
Tenant Not Paying Rent? Use This Sample Eviction Notice
A non-paying tenant can cost you more than just your lost rent. If you are forced to evict him or her, you have to invest time and effort and may incur other expenses such as legal fees or court costs. Learn more about the eviction process. If you need to, you can use this generic eviction notice as presented here or modify it to suit your situation.
Need a Rental Agreement Template?
Here is a handy guide to free resources for rental templates. Learn how to use these templates as is or to customize them for your business. A well-crafted rental contract or lease may be your best protection if a tenant does not pay his or her rent in a timely manner.
Rental Pre-Application & Background Check
Use this free form to pre-screen potential renters and avoid any risks such as poor or non-paying tenants. While there are no guarantees in life, and from time to time you will make a mistake, by using a pre-application questionnaire like this you give yourself an extra layer of protection against lost income and high vacancy rates.
Checklist for Success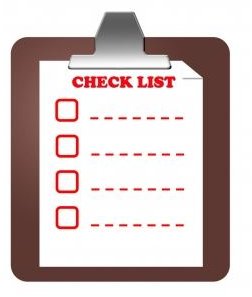 Here's ten ways to become an effective, profitable landlord:
1. Do your homework before you invest.
Will you hire a real estate professional to find your investment properties or find them yourself? Are you experienced in selecting investment properties? How will you decide if a property is a good or poor investment?
2. Search for the lowest mortgage rate.
Getting the best rate increases your profitability and lowers your cost of doing business. Keep the term of borrowed money as low as your budget will allow. What this means is if you can justify financing for 15 years versus 30 years, you are much better off because you are increasing your equity rate at a faster pace. The more equity you get and the quicker you get that equity, the better your position in terms of generating cash for future investments.
3. Establish a business entity.
While you may or may not need to establish a corporation, be sure you comply with all local, state and federal requirements. For instance, if you need a business license, be sure to obtain one. Open a separate bank account, establish a business checking account and keep rental monies separate from other business or personal monies.
4. Screen tenants and do credit checks.
Every day that an apartment or rental property sits empty, you lose money. The best way to keep the properties occupied and to generate cash flow is to minimize your risk factor by doing background and credit checks before you rent.
5. Decide how to handle maintenance and repair issues.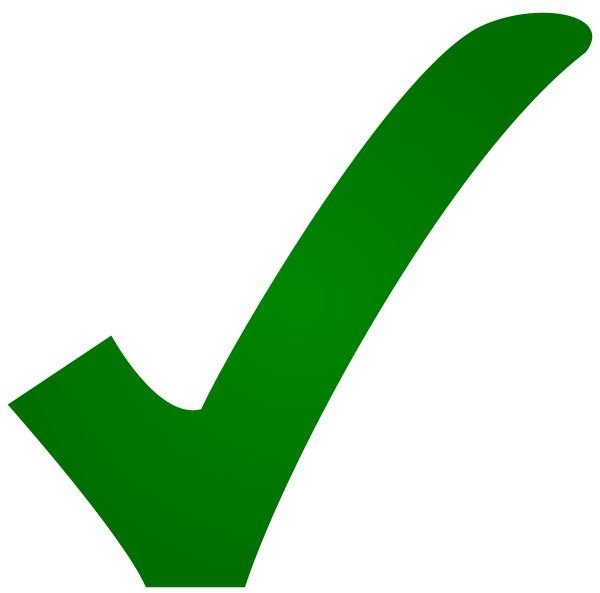 For instance, will you be responsible for performing the required maintenance or making repairs or will you hire someone to do it for you? What types of expenses in these areas can you expect in the immediate future? How about over the long-term? What will happen if an excessively expensive repair needs to be done but you don't have the finances to pay for it?
6. Be prepared to handle complaints.
Treat everybody's rental unit as if it is their castle. If you are at the property frequently and develop a relationship with your tenants, they are less likely to call you for every little thing. On the other hand, they will let you know about items that need repair or maintenance before they become larger or more expensive issues.
If you own many properties, make sure that your property manager and employees understand how vital it is to develop and maintain a good relationship with all the tenants. However, understand that there will be complaints and as the landlord, you may be responsible for the ultimate conflict resolution.
7. Stay current on all tax and legal guidelines and restrictions.
Know and understand the Landlord and Tenant Act for your locality. Stay current on any new IRS rules or guidelines. If you own a large number of properties or apartments, consider hiring an accountant or other professional to help you take advantage of all the legal deductions.
8. Think before you make improvements.
Constantly weigh the cost of improvements against the return on investment (ROI). Oftentimes, new investors get excited about making improvements, but they fail to consider whether the cost of the improvement will generate adequate additional return.
9. Research the options for insurance coverage.
Insurance protects your property, your income and your investment. Compare prices and coverages to get the most insurance for the least premium.
10. Enlist your previous tenant to find your next tenant.
Stress to tenants how important it is to give you sufficient notice prior to vacating. Involve them if possible in the process of finding a new tenant by encouraging them to keep their quarters in pristine condition. Oftentimes, tenants may even show the apartment for you and an occupied, furnished apartment could show better than an empty one with blank walls.
References