Should You Try an Unorthodox Method to Sell Your House or Wait for a Market Upswing?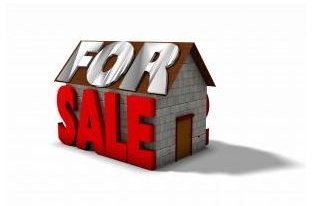 The American housing market is seriously stagnant. Because it is so difficult to sell a home, many sellers are resorting to extreme measures to try to stimulate traffic and get an offer on their property.
Is this an appropriate response to the market or a panic attack? In our opinion, these innovative marketers just may have discovered a creative way to make the most of a poor market. Here's a look at some wild and crazy ways to sell your house that you may not have considered.
Sold to the Highest Bidder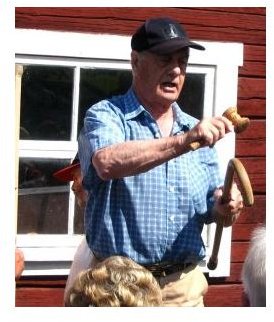 In a telephone interview, Dave Senteen explained how he created a win-win situation for sellers to sell their homes at auction and receive sale prices that are sometimes far above the asking price.
Senteen founded Landmark Estate Agency to respond to a growing need for unorthodox ways to sell real estate in a tough marketplace. He recognized that many individuals regarded their homes as one of their most treasured possessions and deducted that these properties could be sold like any high-end treasure at auction.
He brought together leading home auctioneers and created what amounted to an almost private social club for buyers, sellers and their respective agents to sell luxury estates at extremely competitive prices.
These properties go through pre-qualification to ensure that they are of the caliber Landmark buyers are seeking.
Sellers can choose from three different auction styles: reserve, absolute or seller confirmation. In an absolute auction, the buyer who offers the highest price gets the property, but in a reserve auction, if the predetermined reserve price is not met, the property is not sold. A seller confirmation auction allows the seller to review the bids and accept or reject the highest bid.
While selling your house at auction can be incredibly lucrative and a good way to get a fast sale (at the end of the day, your house is sold), it is not something that homeowners can do on their own. You'll need the services of a licensed auctioneer, and it makes sense to include the expertise and guidance of a professional real estate agent to help with all the legalities.
Raffles and Contests
Many desperate sellers try wacky methods such as raffling off their homes but as with any extreme marketing idea, this one is rife with pitfalls. Sellers need state approval to hold such raffles and have to fulfill all the legal requirements of the state where the property is located.
Many states require the seller to partner with a non-profit organization or require that the non-profit be the raffling entity rather than the homeowners. There are regulations on the amount of tickets sold, the distribution of the proceeds, and even how much the seller can realize from the sale. In addition, many states ban the sale of homes by raffle—even by non-profits.
Creative sellers in some areas avoided these pitfalls by conducting contests with the house being the prize (or one of the prizes). For instance, one home buyer charged a $100 entry fee and entrants had to write an essay while another charged a $49 entry and entrants had to download a picture and color it. Of course the home sellers were careful to include stipulations on the number of entries that must be received and so forth to protect their interests. Contest entries were judged by a panel of independent, unbiased judges.
The bottom line here is that by the time the seller researches all the legalities, finds a non-profit with which to partner or designs a contest program, he or she could probably have found a highly successful real estate agent, listed the home and gone to closing.
Freebies and Incentives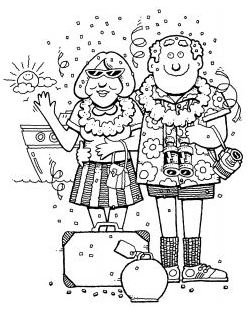 Some sellers find they get more prospects to look at their property by taking the house off the market and offering it as a freebie with the purchase of something else.
What types of things are they offering for sale? They advertise for individuals to buy a boat, jeep or other vehicle and get a home as an incentive. Potential buyers come because they are curious but may end up falling in love with the property and making an offer.
Incentives such as free fuel for a year (think gas cards or propane tank fill ups), vacations or spa packages are other good ideas. For instance, for a lakefront property, you might want to offer to pay the first year's rent on a slip at a local marina. Homes located on or near golf courses could tag on an incentive package to pay for a years' worth of green fees. The more unorthodox the freebie, the more attention it generates with your prospective buyers.
This is one of our favorite ideas because sharp sellers can really work this to their advantage. For example, if you are getting a lot of interest in a property but you keep getting the objection that the house is great but it's too bad it doesn't have a garage, consider offering to add one if the prospect will sign a contract today. If your profit margin is slim, you might have to offer to split the cost, but the idea is to negotiate the best offer you can to get the place sold.
Note: Our thanks to Andrew Schrage, editor of the Money Crashers personal finance blog, for the incentive ideas.
Invite Prospects to Parties and Sleepovers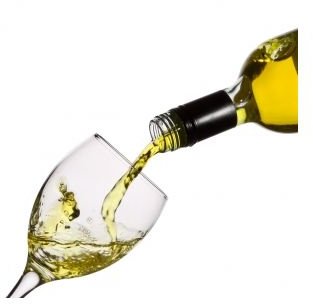 Many sellers find that holding a themed open house generates more interest and traffic than the standard open house. Wine and cheese tastings, coffee and espresso bars and pool parties are just some of the ideas that are successful.
However, a few intrepid sellers take this idea a step further and actually allow the potential buyers to spend the night in the house after the open house or party so they can try before they buy.
Just like the raffle idea, this approach has its downsides. For example, what happens if someone gets hurt while on the property? Suppose the house is damaged or burglarized? Will you give strangers the run of the house? While it may get you a quicker sale, if it backfires, you'll be worse off than you were.
Let's Make a Trade
If you just can't get a contract on your home, you could trade homes with someone else. Builders may be willing to swap your home for one of their newly constructed ones or another seller may trade homes so they can move to another locality. Sellers have traded land tracts for apartments that can be used for rental property or rental apartments for a new home.
While this may not be the perfect scenario for everyone, there are circumstances where this can work. Let's say you are considering a job transfer to Virginia but you have no offers on your home in Nevada. By using a service like Online Home Trading.com and paying a small fee (under $30 at the time of this article), you can be matched to another home owner who is interested in switching homes. If the comparative values are close and you can work out all the essential details, this could turn into a win-win situation.
The key here is to think outside of the box. If houses aren't selling in your area, what is? Is there a hot commodity like gold or silver or another land parcel or home that you can bundle in a package with your home to create a winning combination?
For instance, my husband and I recently decided to bundle a five acre tract that had not sold with the farm-house next door. (We sold the farmhouse two years ago and developed a friendship with the buyer.) When he told us he was selling the house because of a job transfer, we negotiated with him to bundle our properties to appeal to more buyers. While we haven't made the sale yet, we've seen a huge spike in interest because we are offering more perceived value to buyers.
What Not to Do
Knowing what to do is important; knowing what not to do is critical. Here's some tips from real estate expert Pete Dunn.
Don't go the raffle route. It may or may not be legal, and you could end up losing your shirt if enough tickets are not sold and you don't net enough money for your property.
Don't forget why you are selling the property in the first place. If you sell at too low a price, you may think that you are simply paying for a problem to go away. In reality, you could be creating a larger problem or expense down the road.
Don't buy another home until yours is sold.
Don't become a landlord by default. (This can result from not abiding by the advice above.)
Note on renting properties: If you have the personality for it or the proper rental management people, holding onto your home and renting it for a few years until the market changes could be a good strategy.
Minds and Parachutes Should Always Be Open
There is no magic strategy that guarantees your house will sell. In tough markets like we are seeing today, sellers have to leverage every competitive advantage they can. While you may be feeling desperate enough to give your house away, that's not a realistic answer.
Historically, the real estate market is cyclic. Just as sure as it plunges, it will rebound. The key is patience. It makes better sense to use either a conventional, tested method like hiring the right real estate professional to market your home or marketing it yourself with an unconventional method if you can afford the time and money investment.
References