7 Innovative Ways to Sell Your House in Any Market Conditions

Use Google AdWords
Jonathon Tang sold his home using Google AdWords and you can too. Here's how it works.
Setting up a Google AdWords account is free, and gives you access to promotional offers of approximately $75 - $100 worth of free ads. Use a title and short description to create your ad:
Glendale Park Home for Sale - Exquisite home for sale in Glendale Park Neighborhood. Make me an offer.
The Google ad must point to a URL. Tang registered on Zillow and posted pictures and a detailed description of his home. Next, he copied and pasted the URL of the Zillow description to his Google AdWords URL.
He selected keywords people would search and used phrases like Glendale Park homes (his city) and the name of his neighborhood plus home for sale. To use Google Adwords, individuals offer a maximum bid price they would pay to have someone click on their ad. Each time someone clicks on the ad, they are charged that amount, and the final amount due depends on if others are also bidding on those keywords.
Tang explained, "If you select "real estate," the keywords are more expensive because the national real estate companies are bidding on those same words. However, if you select (my city) real estate, the ad words are cheaper.
I ended up spending $50 on Google Adwords that named my town and neighborhood and paid less than $1 click thru. Within one month, I had three showings and an offer in hand. The house sale closed within three months after that. While this may seem complicated, it is actually pretty easy to set up, and you don't need to know any programming to do it."
Stage the Home With Live Models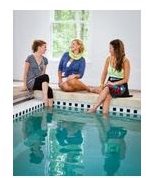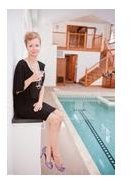 Home staging is a hot marketing idea in real estate these days because the technique transforms a listing from just another house on the market to a buyer's new dream home with the use of a few strategically chosen props.
However, Leslie & Kyle Mann of Hallmark Sotheby's International Realty recently took home staging to another level with a creative marketing campaign that homeowners could also use to market their home. Here's how they explained their idea:
"We held a fashion shoot at a home that my husband Kyle and I have listed for sale in Holliston, MA (a suburb of Boston). The home has a sparkling indoor pool and Jacuzzi that's housed in a big light-filled room. I thought it might be fun to promote the space in a different way (i.e., showing real people enjoying the space vs. just regular real estate pictures).
The models were dressed in a summer collection from Lyn Evans Potpourri Designs of Westboro. Platinum Cut & Color of Hopkinton provided hair stylists, while The Color Studio of Wellesley furnished makeup artists.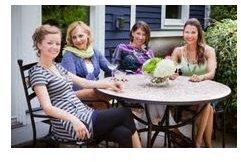 The shoot went great thanks to Lucie Wicker Photography of Boston. We're all really excited about how well the pictures turned out, and we'll be using them in lots of places, including a Sotheby's Realty publication, social media sites, Lyn Evans e-newsletter, press materials, individual property website, brochures and so forth."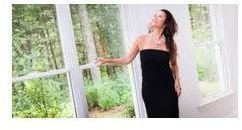 While you might feel that organizing a fashion photo shoot at your home is beyond your capabilities, you can achieve a similar result by inviting friends or family to come over and taking some candid shots of them in your home. Just like furniture and home decor makes a house seem warm and inviting, pictures of people chatting in the kitchen or relaxing on the deck go along way toward making your home seem like a desirable property.
Use Outdoor Advertising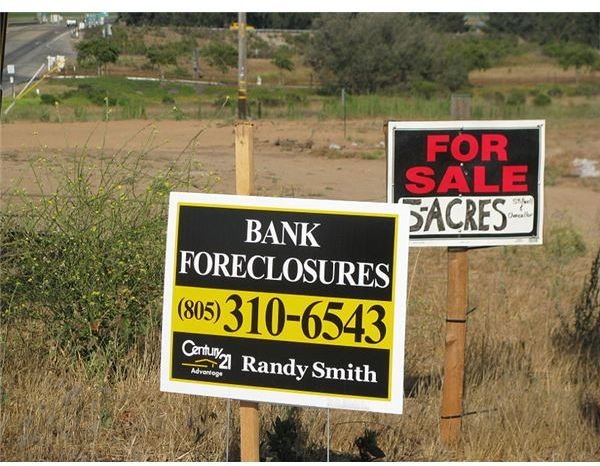 Andrew Duncan of The Duncan Duo shared one of his successful home selling strategies with us: "We do massive signage for open houses and typically use from 50 to 60 signs to promote them. The average realtor only puts about five to six signs but we put out these great big yellow ugly signs (bandit signs), which generate a lot of traffic for our listings.
Sign placement depends on the traffic pattern and where the listing is located. If it's on a main street, we'll cover the main street with the signage. If it's tucked into a residential community, we'll use directional signs but instead of posting one sign to tell someone where to turn we'll post six signs at intersections. Everyone in the neighborhood definitely knows that there is an open house."
Bandit signs come in various sizes but the most common size is 18 x 24, and if you shop around, you should be able to get five signs for about $30. These miniature billboards deliver a mighty marketing message for a minimal cost and are simple and easy to use. Because signage laws vary greatly from state to state, check with your local authorities to make sure you adhere to the any required guidelines
Another good outdoor advertising strategy is to buy an inexpensive set of vehicle magnetic signs to advertise your house sale. Use this technique in conjunction with your bandit signs and you now have a mobile billboard as well as lots of mini billboards promoting your property.
Price It Right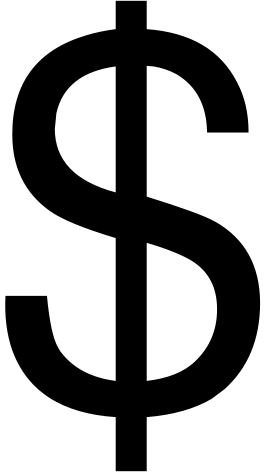 Duncan also recommends doing your research regarding price:
"In our market, there are price brackets about every $50,000 where you lose large portions of the buying audience. We use analytical data to determine where the buying audience falls and identify that strategic number. Even if we determine a property is worth $152,000 we might price it at $150,000 so we don't miss out on those buyers that only search up to $150,000 on-line.
You get two sides of the search traffic by using that strategy. If a property is listed at $149,900 but buyers are looking up to $150,000 they might have to scroll through several pages of results before they see the lower priced one. Price it right and you get more page views as well as exposure to the buyer who is looking at $150,000 to $152,000.
We're using pricing algorithms to analyze our local market to figure out where those numbers lie and make sure to be on the right side of that number to get more page views. Today, real estate sales is not just about showings; it's just as much about pages views.
By the way, I didn't generate that idea. I heard a speaker mention that and I just thought it was genius but I don't remember who I learned it from. You miss a lot of traffic if you are on the wrong side of the pricing number."
Get a Pre-Inspection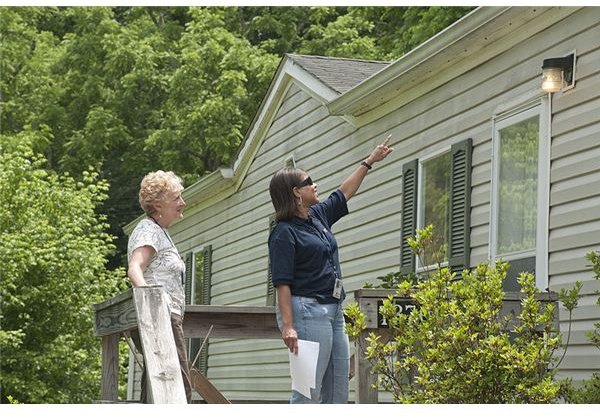 Buyers today have lots of choices when it comes to homes for sale. Because they have so many options, they are pickier about a property's condition and more cautious about taking risks.
According to Kathleen Kuhn of Housemaster, sellers can get a faster sale at a higher price if they have their home inspected before listing it. She reports that a study done in 2008 by the National Association of Realtors (NAR) and the American Society of Home Inspectors (ASHI) revealed that 77 percent of home buyers get a home inspection done on houses they are considering for purchase.
Having the inspection report in hand and ready for review gives sellers an edge and makes it easier to move buyers one step closer to an offer. All issues are disclosed upfront and if the repairs have been made, sellers can mention that as well. While she didn't have any hard data as back-up, in her opinion it could be possible that having an inspection done and making any necessary repairs before listing the property could result in a higher appraisal.
Kuhn says the national average cost of a home inspection is around $400 to $625. Getting the inspection done upfront alerts the sellers to any repairs that are needed and avoids any surprises at a later date. After all, there's nothing worse than getting an offer from a qualified, pre-approved buyer but having it fall through because of defects that were revealed in an inspection report.
She recommends that anyone who is considering having a home inspection done check for the following requirements:
What type of initial training did the inspector have?
What kind of ongoing training do they receive?
Do they carry errors and omission insurance?
Will they offer a satisfaction guarantee?
In fact, she says that her company encourages prospects to "Inspect the inspector to make sure you are getting your money's worth."
Hire an Architect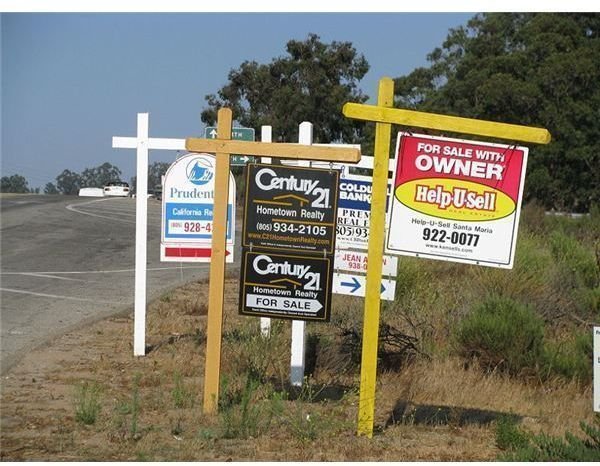 Karen Pitsley, who is President of Transforming Architecture, combines her knowledge of VisionSell software and relationships with area realtors to create a winning combination for everyone involved in the home sale process. Potential buyers who attend an open house where Pitsley is appearing are greeted by signs proclaiming "VisionSell Architect at Open House."
She works with prospects and shows them 3-D computer representations of what the house could look like if a roof was removed, an addition added to the back or a wall removed. Seeing a visual of how a home could be modified to fit their vision of their dream home can be the impetus that moves individuals from lookers to buyers. In fact, she reminisced about a situation where she showed a prospect who was considering a tiny Cape Cod home how the roof could be removed and a second story added. The net result? House sold. Pitsley's services are available to sellers or agents; she charges $300 to attend an open house.
Hire a Pro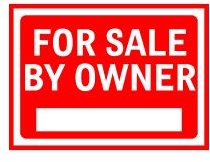 Most people don't try to perform surgery on themselves: they aren't qualified. While there are many other reasons for hiring a real estate professional to sell your home, their qualifications are probably the number one reason so many individuals choose to go that route. Real estate professionals have invested time and money in obtaining their licenses and the necessary training to do one thing: sell property. They know when, where and how to advertise, price, negotiate and close the sale.
You may or may not agree with this position and that's okay. Don't take our word for it, but consider this. The founder of ForSaleByOwner.com, Colby Sambrotto, recently sold his property in New York. How did he do it? He hired a real estate broker and paid a standard commission on the sale.1
References