What Ambient Scent Will Sell a House? Making the Most of Marketing Strategies to Get a Quick Sale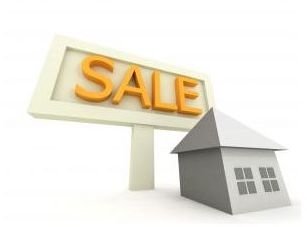 Is using aromatherapy to increase the chances of selling your house faster feasible or just a fad? It's a well-known fact that stores and boutiques don't set out those handy little testers of different fragrances just to give you a chance to sample some scents.
They know a hidden secret: ambient fragrance in the background appeals to their shoppers' senses and creates a warm, comforting atmosphere. According to Joseph Carrabis, founder of NextStage Evolution,"…the right scent can increase sales by as much as 50 percent."1
No Magic Formulas
To give yourself the best odds of getting a signed contract for your house, follow the advice of associate broker Chuck Cosmato. In his twenty plus years of selling real estate, he's found that there's no scent that compares to the aroma of a freshly baked apple pie.
What an Expert Says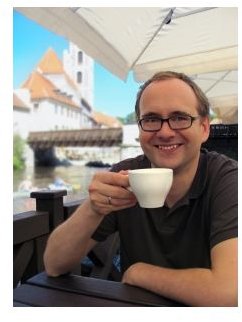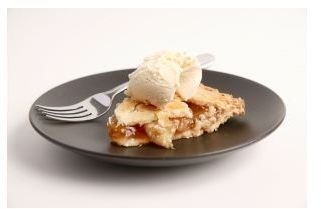 When his clients ask about using aromatherapy to make their house smell good, Cosmato typically advises them to buy a frozen, ready-made apple pie. He tells them to pop it into the oven and put on a pot of coffee or herbal tea about an hour before the house is shown.
In his experience, apple pie or cinnamon fragrances are the most appealing to prospects. However, he's also had good luck with recommending that clients buy an inexpensive package of ready-to-bake bread or cookies and having them prepare them prior to a showing.
He always cautions his sellers to eliminate any traces of pungent odors like garlic, onion or pet odors and to not go overboard with canned sprays or scented candles as the smell is too artificial and strong. In his opinion, the use of a moderate amount of the proper scent combined with a competitive price and a strategic marketing plan gives sellers the best chance of selling their house fast.
Appealing to prospective buyers through as many of their five senses as possible is a key to sales success. When they enter the house, they are processing the visual appeal as well as the ambient aroma.
Recipe for Success
Whip up a batch of this cheap and easy simmering potpourri to create a welcoming atmosphere for your prospective buyers. In less than fifteen minutes, you're done and ready for your agent to start the house tour.
Here's what you'll need:
Two to three tea bags of any apple cinnamon herbal tea (depending on how aromatic they are)
Two cinnamon sticks
One teaspoon apple or pumpkin pie spice
One cup apple juice
One cup water
Here's what you do:
Combine all the ingredients except the tea bags in a small saucepan over medium heat and stir well. Add tea bags, cover and simmer on low heat for 10 minutes. Remove the tea bags and uncover the pan. Place on a warming tray to keep the aroma circulating throughout the house.
As a bonus, after the prospective buyers leave, you can kick back and enjoy a delightful cup of tea. This mixture is way cheaper than an aerosol can of fragrance and it doesn't hurt the environment.
Instant Fixes
What do you do if there simply isn't any time to slip a batch of cookies or cinnamon rolls into the oven before the prospective buyers arrive? Here's some ideas for some quick but effective ways of creating a pleasing ambient aroma for your house.
Put a cup of water and several drops of vanilla extract in a small saucepan. Heat just to boiling and then turn the heat to low. Let the mixture simmer for about 10 minutes and then remove from heat. Decant the mixture into a crock pot or other low heat device to keep it warm and smelling delicious.
Place a small handful of cotton balls in several decorative bowls. Add a few drops of vanilla or lavender-scented essential oils, and place a bowl in the kitchen and one in each bathroom.
Slice up some oranges and place them in a bowl. Sprinkle them with a light dusting of cloves or other pungent spice.
Pour a cup of any flavor of fruit juice in a crock pot. Set the control to low heat and stir in one to two teaspoons of apple pie or pumpkin pie spice.
One Part of the Whole
In the current weak housing market, it is tempting to grasp at any new idea that sellers think could help them get their sale. While a tempting background aroma helps, it is only one part of the overall sales experience. First impressions make or break the sale, so it is just as important to take care of all the small details that are sometimes overlooked such as cleaning thoroughly and making essential repairs as it is to make sure the home smells fresh and inviting.
Cosmato always advises his clients to make sure the house is clean and in its best "guest condition" prior to a showing. He tells them to vacate the premises while he shows the property and make sure that apple pie is hot and emits a delicious aroma before they head out the door.
References