Making a Lowball Offer on a House Requires Doing Your Due Diligence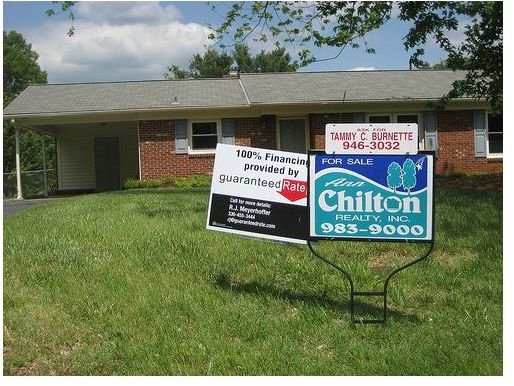 Today's real estate market highly favors buyers in most areas of the country. Homes are simply not moving as they did a few years ago, and this makes it more and more common that sellers will accept a lower offer on their homes. A lowball offer is typically one that is substantially lower than the asking price, as much as 25 percent lower. Doing your homework before making such an offer is crucial to your success in having your offer accepted.
Finding the Right House
Not all homes are prime for lowball offers. Many sellers need to get a certain amount for the property in order to make back what they owe and have enough for a down payment on a new property. If your offer is so low the seller will lose money, you may struggle to receive a positive response. If, on the other hand, the seller has a lot of equity in the home and can afford some wiggle room, your chances of having the offer accepted increase.
So how can you spot these properties? You will need to do a little homework, or find a realtor who can do it for you. Find out how long the property has been on the market, how long the current owners have had it, and whether or not there is a pending foreclosure.
If the property has been on the market for a few months without a drop in price, the seller may already be considering dropping the price, making your low offer seem more appealing. If it has just been listed, the seller may want to wait for a while before accepting a low offer.
If the seller has owned the home for a long time, chances are higher that there is equity in the property to give you same wiggle room in your offer. If the seller has owned the home for five years or less, this chance decreases.
Sellers that are facing foreclosure are the most likely to accept a low offer. Sometimes you will need to work with the bank if the offer is less than what is owed, a process known as a short sale, but selling the home for a low price is usually better for all involved than letting it go into foreclosure.
If you cannot find this information, start looking for houses that are empty. If the seller has already moved, chances are that he or she wants to unload that unused property. Accepting a low offer will be better than continuing to pay a mortgage on a property that is no longer needed.
Be Ready to Negotiate
If you offer a truly low offer on a home, you should not expect the seller to jump quickly to accept it. Instead, prepare to negotiate. The seller will likely counter with a price that is partway between your offer and the sale price. You can then counter the counter offer, continuing the negotiation process until you reach a price you can both agree on.
To make this negotiation process less of a hassle for you as the buyer, hire a real estate agent who is a skilled negotiator. This will help you to know when you have reached the price that you should agree to, and also help you in your research about a particular property.
As you negotiate, remember to use problems in the home to your advantage. For instance, if the home is missing some major appliances, or if the seller plans to take them when he moves, then you might be able to use that as leverage when you make your lowball offer. Similarly, if there are substantial repairs that need to be done, you have found a negotiation tool. Use factors like these to your advantage.
Mistakes to Avoid
Before you or your agent makes a lowball offer, avoid some common mistakes. First, call the listing agent to learn what you can about the property. You are wasting your time if you make a lowball offer on a home that already has a few normal offers on it or has already been sold.
When writing a lowball offer, present a nice amount of earnest money. Your agent will be able to help you determine the appropriate amount of earnest money for your area, but a minimum of $1,000 is typical. If you send a check for just a few hundred dollars, the seller is going to assume that you cannot really afford to buy the home.
Remember that your seller does not care about your back-story. Do not write an offer begging the seller to accept. Do not state that you cannot offer more because you do not qualify to spend more. These kinds of mistakes will send your offer to the wastebasket.
This is a buyer's market, and concessions are common in offers. Yet, you do not want to add concessions to a lowball offer. This is insulting, because you are already asking the seller to take a cut on the sale of the home. Instead, make your offer low enough that you can afford to pay the closing costs, buy new carpet, or install a new appliances if you need to do so, and leave concessions out of the offer altogether.
References