Purchasing an REO Home: Tips and All the Information You Need to Know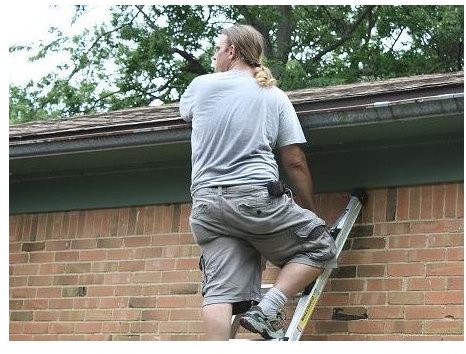 The state of the current economy has left many banks with no choice but to foreclose on many home loans. Despite what people may think, banks aren't in business to repossess homes. The longer a bank-owned, or REO (Real Estate Owned) home, sits empty, the longer it remains a loss for the lender. It's in a bank's best interest to sell foreclosed homes in order to recover the unpaid loan amount. This makes REO homes a financial bargain for real estate investors and home buyers. Potential buyers need to do a bit of preliminary research, but the effort can pay off.
Purchasing an REO at Auction
When a bank or other financial institution forecloses on a home they'll often attempt to sell the property at auction. Auctions usually attract home "flippers" and seasoned real estate investors. There are many online websites listing upcoming property auctions where potential home buyers can search for local auctions. However, many of these sites charge a fee. Buyers can contact their local county tax department for free information on auction dates, times and properties in their area.
Auctions are often considered a risky method of purchasing an REO home. Some risks and negative aspects include:
The inability to conduct home inspections. Bidders then have no way of knowing if the home needs any costly repairs.
Winning bidders must pay cash on the spot. Financing is not an option.
Title insurance cannot be purchased. Winning bidders are responsible for any liens, second mortgages and back taxes on the property.
It becomes the winning bidders responsibility to evict any tenants or residents.
The possibility of over-bidding and purchasing a home for more than it's worth.
All sales are final.
Approach a Bank Directly
Sometimes an auction is unsuccessful because either there were no bidders or bids were too low to cover any outstanding loans. The bank then takes possession of the home and the title is cleared. The bank makes any necessary repairs on the home and property. Banks realize this generates greater interest in the home. This, of course, is a great financial benefit to potential buyers and poses practically no risk. With this process, potential buyers can:
Have the home inspected before making an offer.
Obtain financing directly through the bank
Be assured there are no liens against the home. (This saves time and money on having to do a title search)
Avoid having to evict any current residents.
Prospective home buyers should consider approaching local banks directly to ask about their REO home programs and listings. Banks are usually more than happy to give information about foreclosed homes and can provide a lot of helpful information to consumers.
Besides approaching banks directly you can do an internet search. There are many online databases where consumers can search for REO homes. There are also online real estate listings sites that include valuable reviews and other information that can save consumers time when searching for a reputable listing site.
Compare Home Prices
Once a desirable foreclosed home is located, some preliminary work should be done before making an offer. Compare the asking price of the home with other homes in the area to be sure it's reasonable. Check with the local county tax office to get an idea of the average area home values. Buyers can also go online to check average home listing prices.
Have the REO Inspected
**
A home inspection should always be conducted on a home before making an offer. The condition of a home can greatly influence a home's value. Be sure to choose a licensed home inspector if it is a state requirement. At the very least, buyers should hire an inspector who is accredited through a professional organization, such as NACHI, ASHI, or NIBI. A qualified home inspector will evaluate the home's condition and identify items that require replacement or repair. He will also estimate the life of the heating and cooling system, plumbing and electrical wiring.
Since home inspectors do not appraise houses, buyers should consider having the home appraised by a professional before making an offer. The cost to hire a professional appraiser depends on the size of the home, the location and the type of structure. Generally, a home appraisal should cost between $200 and $250 for an average-sized home, but this can vary by location. This is money well spent, since this will avoid overpaying for a foreclosed home. This also provides a good starting point when approaching the bank with a purchase offer.
Consult a Realtor
Purchasing an REO home can be a complex process that usually requires more paperwork than when purchasing through a traditional sale. Working with a real estate agent, experienced in REO home sales, can save the average home buyer a great deal of time, effort and money. When consulting with potential realtors it's wise to choose an agent familiar with REO home sales. Nolo.com has a great deal of information regarding how to choose a qualified real estate agent.
References
Bankrate.com, How to Find and Hire a Home Inspector, accessed August, 2011
Real Estate Listing Reviews, Foreclosure Listing Reviews
SmartMoney.com, Buying a Foreclosed Home, accessed August, 2011
Nolo.com, Should You Hire a Real Estate Agent or Lawyer to Buy a House?, accessed August, 2011
Image author's own.