Top 10 Must-Have Tips on How to Be a Good Landlord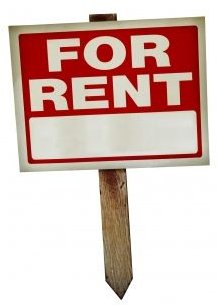 Why You Need to be Great
Property owners who choose to rent out homes, apartments, and even commercial properties can be very profitable by setting the right lease terms, offering great stips, and taking care of the properties they own and most do a good job.
On the other hand some landlords, no matter how hard they try, continually rent to bad tenants by skipping the pre-screening process, are not so quick to fix required items per the lease, or offer lease terms so outrageous they simply fail in attracting any tenants.
Below, you'll find our top ten tips on becoming a great landlord and ensuring you don't miss the boat when it comes to your renters.
1. Property Condition
Everyone's heard the term slumlord and unfortunately, some landlords fall into this category because they know they can get away with it; they rent to those financially stressed individuals who have no other option. Not only is this illegal via some state's landlord/tenant laws, why wouldn't you want your property to be in an acceptable condition and free of things tenants don't want?
Before you rent to your next tenant, evaluate your property. How's the roof? Do all the plumbing, electrical and heating or cooling systems work? Are the carpets free of holes and stains and is flooring in a condition you would want if you lived in the rental? Don't forget the outside of the property either. Is the landscaping top notch or does it need some curb appeal?
Fix items where you find fault and before you place any for rent ads, ask a friend to come and look at the property and give an unbiased opinion. Clean rentals will rent faster and to the types of tenants you want.
2. Lease Terms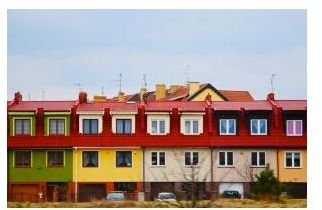 The next tip on how to be a good landlord is to review your lease terms. If you are charging additional fees for items disallowed in your state under the landlord/tenant act, you need to cut those fees. If you're not sure what is allowed as a fee, visit The Landlord Protection Agency's website where you can find landlord/tenant laws by state. If you are allowed to charge fees over and above the rent, make sure the fees are clearly listed in the rental agreement.
As far as other lease terms do you ask for a deposit, the first month's rent, and a pet fee if you allow pets? This is standard in the residential rental world but asking for too much may sway renters away, and they'll surely look for another place that has more attractive lease terms.
Your lease also needs to list everything the tenant can do or can't do; what they are responsible for as far as repairs and what you are responsible to fix. Most states require that if you rent out property, you need to provide an adequate roof and heating system and keep them maintained. Failing to maintain certain items will offer the tenant a way to sue you under the appropriate landlord/tenant rules as a violation of the lease.
Failing to list all the terms or conditions you want and pointing them out in the rental contract to possible renters is essential and considered a best practice.
3. Tenant Screening
Good landlords know tenant screening is a must. One online resource, and there are many, is aTenant Screen Online (link to their website in reference section below). It doesn't cost you to become a member (most don't charge a membership fee,) and their fees for credit reports and other types of pre-screening checks are clearly listed in a pay as you need them offering.
Offer a rental application that includes a space for possible renters to supply social security numbers and dates of birth so adequate background checks and credit reports can be run by the company you choose. Most landlords do charge a small application fee but don't go overboard; $30 per applicant is fair in most markets.
If you don't pre-screen tenants, expect some bad apples.
4. Can Renters Reach You?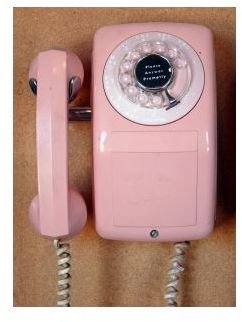 Excellent landlords who are able to keep all their properties 100 percent occupied achieve this by being available to their tenants all the time. Most residential leases do offer that you, as the property owner, will promptly fix faulty appliances, electrical, plumbing or heating and cooling systems, so you need to be on call and when you're away, you need to provide your tenants with a backup option.
Imagine if a rental is suddenly struck by a heavy storm in the heart of winter and the roof caves in! Make sure you are prompt with service calls, and don't avoid them because the necessary repairs won't just go away, and you'll lose renters fast.
5. Payment Options
How easy do you make it for your renters to make monthly payments? Are you one of those landlords who only accept cash or a money order? If you pre-screen your renters, you shouldn't have to do this. Offer your renters either one of two options: An address or post office box where they can mail the rent, or set up a bank account where they can deposit their monthly rent via a simple bank deposit slip. Banks won't reveal account balance information to non-signers on the account.
6. Move-Outs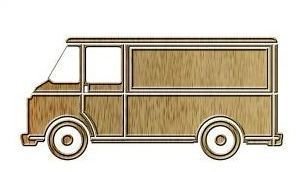 When it's time for your renters to move, do you revisit the space and evaluate any current repairs needed? If not, you won't find future prospects.
It's not only an investment in your property to repaint walls or repair carpets or tile, these are also operating expenses and are a tax deduction.
Make sure the property is up to speed before listing it for rent.
7. Services
There are some services you should offer if you want to be a good landlord, and you can cover these services in your monthly rent charges. If you live in an area such as the southwest where monthly bug and insect exterminator services are a must, offer this service to your clients.
Your tenants will appreciate any move-in help such as hooking up washers and dryers especially if they've never performed this on their own. A friendly pop-in on moving day to answer questions on how everything within the rental space works is also much appreciated.
8. Offer Tenant Resources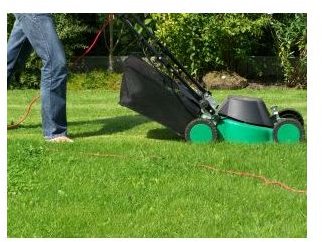 If your rental contract doesn't include landscaping or upkeep on grass or cleaning windows, provide a list of outside resources where your tenants can get the help they need. Offer more than one resource for you tenants to receive bids from.
If you do require renters to perform the landscaping and other simple maintenance or cleaning on their own, provide the tools they need such as a lawnmower, a small set of tools, and a window squeegee.
9. Are You Too Strict?
Renters, just like you, love their pets and most pet owners are dedicated to caring for pets so why not allow pets and charge a deposit? In addition, because of the housing crisis, families need homes, so don't disallow children. In fact, this may be illegal in some areas.
If a renter calls you and has an emergency, no matter what the emergency, do you penalize them for being one day late even if they've contacted you informing you they'll be just one or two days late on the monthly rent? Often a little flexibility for emergencies will make you shine as a landlord.
Make a list on things you can do to be more accommodating to your tenants; this will go a long way in their eyes.
10. Return Deposits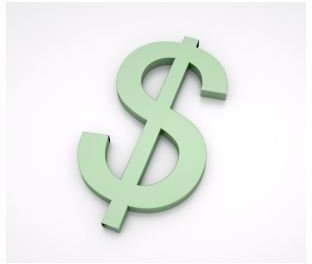 Last on our list of how to be a good landlord is returning rental deposits especially when the tenant has left the rental in pristine condition. Sadly, too many bad landlords make up false allegations to avoid returning the deposit.
If the tenant has been an awesome tenant, by returning the deposit, you can expect more referrals.
Shine as a Landlord!
In these days of housing foreclosures, more and more families are turning to rentals as an option. To be a great landlord, you need to focus on the important elements such as not overcharging on disallowed fees, being flexible, offering clean and comfortable units, and being available when your renters need you.
References
The author worked for a property management firm and holds an Arizona real estate license.
Source for Screening Tenants - aTenants Screen Online
Helpful Bright Hub Resources:
Can I Charge My Tenant Maintenance Fees?
Image Credits from Sxc.hu all under Royalty Free License
For Rent Sign - Sxc.hu/ba1969
House - Sxc.hu/mattox
Pink Telephone - Linder6580
Pickup Truck - Sxc.hu/hisks
Lawnmower - Sxc.hu/13dede
Dollar Sign - Sxc.hu/7rains