Are Military Housing Loans Your Best Bet?

The Active vs. Non-Active Myth
In contrast to what you read on the Web, the official Department of Veterans Affairs Home Loan page (VA Loans) does guarantee home loans for both active and non-active military (you can find a link to the official VA loan web page in the references section.)
Beware of other websites that appear they are military loan experts because there are many of them. These website are confusing especially when it comes to accurate information about active duty VA loans.
If you qualify for a VA loan, they are mostly one-time only benefits. In other words, if you are a veteran or active duty military and take advantage of a VA loan, you don't qualify to receive this benefit repeatedly; it's only for one home and if you move, don't expect help from the VA. However, there are some exceptions.
For example, the VA does offer that veterans who have paid off their VA loan entirely (sold the home and VA loan was paid off) can ask for additional eligibility when purchasing a new home, however, the remaining loan eligibility may not be as high as your original loan, which means you can't borrow as much, or the VA won't guarantee the limited amount. Confused? Anyone would be!
So, what's your best bet as an active duty military member or as a veteran?
Advantages
First, there are definitely advantages in obtaining military housing loans, and the VA has made it easier because individuals can apply for the necessary various documents online. Before you get started, find out if you're eligible by visiting the Who's Eligible VA Home Loan webpage.
This web page tells you how to apply online for the needed Certificate of Eligibility (COE) and where. Your COE essentially shows your time and place of service and if you are eligible and if active military, you current status. It also offers detailed information on how to get your COE.
The VA, much like the Small Business Administration (SBA), does not lend money. They only guarantee the home loan, and VA loan guarantee limits are currently sent at $240,000. However, in these days of a damaged housing market, $240,000 can purchase an attractive home.
Advantages to these loans include:
No down payment
Private mortgage insurance not required
Loan origination fees, closing costs, and appraisal costs have set limits
VA home equity loans are also available
Most banks offer VA financing
Disadvantages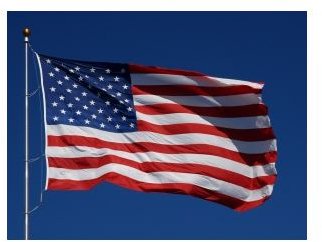 The most attractive part of VA loans is the no down payment option; however, there are some disadvantages.
According to Bankrate, in 1982 Congress allowed for a "one-time funding fee." This fee can range from one percent to three percent with most lenders charging an average of two percent. Bankrate offers an example on how the one-time funding fee works:
"Many buyers simply finance the fee along with the home. But that can have a hidden cost. On a $129,245 mortgage a 2-percent fee can bloom into $14,474 over the 30-year life of a 6-percent loan. The option to finance the fee with the home is the best idea here."
VA lenders look at income and credit worthiness much like a conventional loan so the myth that if you are a veteran or active duty military you will automatically qualify is not true. A bad credit score means you won't qualify. On average, a VA lender will require a credit score of 680 or higher.
Along with having a good credit score, remember that another myth - interest rates are lower is also just that - a myth. Most VA loans have interest rates that are comparable to rates on conventional or FHA loans, so there's really no break on interest.
As Bankrate warns, the biggest advantage is the no down payment; however, many lenders reviewing VA loans seek out VA households with at least $50,000 of income per year, and around $5,000 in available cash for a down payment. In other words, a down payment, while not needed, can help in getting VA "lender" approval.
Should You Apply for a VA Loan?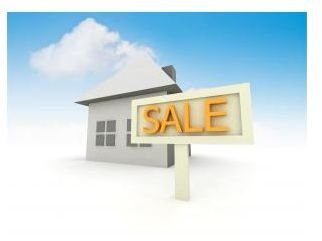 Because the only real advantage is there is no down payment, Military.com offers tips on how to get the best deal on any home loan including:
Shop around – Call many VA lenders, your current bank and your credit union and compare interest rates and other fees on conventional loans vs. FHA loans vs. VA loans. You may be surprised at who is offering the best terms and interest rates out there.
Knowledge – Ask to speak with someone who understands how the VA military housing loan program works. Ask as many questions as you can on loan limits, eligibility, processing time, interest rates, any lender fees, etc. Know your credit score and have an idea of a price range or loan amount you are seeking. You can get a free credit report from the Federal Trade Commission (link in reference section.)
Ask 5 Questions – Military.com says you should ask the following 5 questions:
What are your rates?
What are the fees you charge?
What other fees and expenses will I need to pay?
Is there anything that would qualify me for a better rate?
What other options or information do you think I should know when comparing other loans with yours? (You won't believe the information you can get with this question, says Military.com.)
Realtors - Finally, Military.com says those seeking out a VA loan, should be wary of some realtors who may push you to utilize certain banks.
Bottom Line
A VA home loan can be very attractive and the no down payment option is great; however, don't expect the interest rate to be lower or other terms to be any different than a conventional home loan. Your best bet as a veteran or active duty military is to compare and shop around much as you would when making any other large investment such as a new vehicle.
References and Resources
References:
Dratch, Dana, "Should You Try a VA Home Loan?," Bankrate, https://www.bankrate.com/brm/news/mortgages/20021030a.asp
Military.com , "Let's Talk About Getting the Best Deal," https://www.military.com/money/content/home-ownership/buying-a-house/military-house-buying-process.html
Helpful Resources:
Department of Veteran's Affairs VA Home Loan Overview (Official Website)
Federal Trade Commission Free Credit Report
How Does Your Credit Score Affect Your VA Loan?
Image Credits:
Screenshot of VA Loan Eligibility – U.S. Department of Veteran Affairs
Soldier - Sxc.hu/ba1969 / Royalty Free License
American Flag - Sxc.hu/linder6580 / Royalty Free License
For Sale - Sxc.hu/Svilen001 / Royalty Free License