FHA vs VA Home Loan Requirements: Similarities and Differences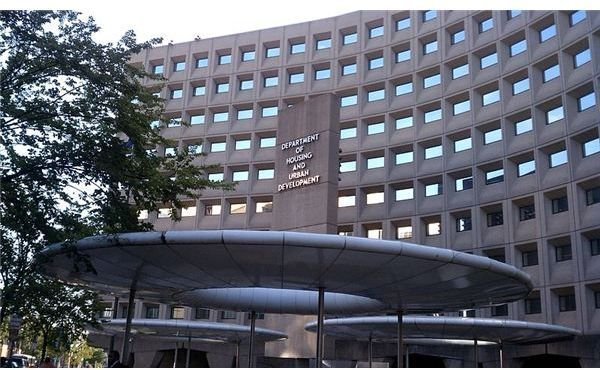 Loan Guarantees vs. Loans
One of the first misconceptions that many people have about VA loans is that they are actually loans. In fact, VA and FHA programs are loan guarantee programs that help protect lenders with insurance in the event that the borrower defaults. While government agencies that guarantee loans typically have a formula for underwriting loans to obtain these guarantees, they do not make the final lending decision. Banks and other funding agencies make the final loan decision based on their criteria which may be more stringent than the underwriting criteria for the loans.
The FHA and VA provide loan guarantees based on specific criteria that they establish and which may be changed from time to time. Lenders are required to be approved by the agencies in order to make loans to borrowers who qualify. Lenders may have to provide financial information, information regarding the number of loans they currently make and a copy of the underwriting criteria. Not every lender is approved to make use of VA or FHA loan guarantees.
Understanding the Similarities
Both of these programs are designed to encourage home ownership by making loans more affordable and by providing more flexibility than more traditional loans backed by Fannie Mae (FNMA). Some of the areas of similarity include:
Lower down payment - Generally, both of these programs offer borrowers the ability to make a down payment as low as 3% (3.5% for FHA loans) of the purchase price of the home. The down payment may also be obtained through gifting which is unusual for most traditional loans which require that the borrower have as much as 5% down with restrictions that apply to gifts.
Reserves available - Some lenders who do not participate in VA or FHA loan guarantee programs require the borrower to have as much as three months mortgage payment in reserve. Neither of these loan programs requires this stipulation.
Seller concessions - Many traditional lenders deduct seller concessions from the overall purchase price of a home. While this method may reduce the down payment requirement, it also limits the amount of money that can be borrowed to purchase a home. Using either of these programs allows the borrower to obtain upwards of 6% in seller concessions;
Credit rating - While credit scores are important for a lender to make a decision, both of these programs offer borrowers with less than stellar credit ratings to take advantage of the loan guarantees that are offered. Borrowers who have had a bankruptcy will have to wait for two years before qualifying for a loan, and borrowers who have had a prior foreclosure will have a similar wait. Credit ratings as low as 620 are acceptable under both programs.
Differences Matter in Approval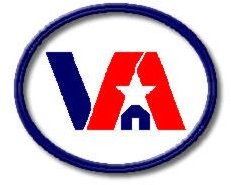 While VA loans and FHA loans have some significant similarities, there are some differences that those who are applying for a loan must understand. These differences are critically important to understand before filing an application since they will impact the borrowers ability to qualify for their loans.
Basic eligibility - In order to qualify for a VA loan guarantee, the applicant must be a veteran or an active service member. There are also specific requirements for time served. Veterans also have to have been discharged under other than dishonorable conditions. There are waivers for time served if the discharge was due to a disability. There may also be a review if the discharge was dishonorable.
Income eligibility - FHA loans are open to nearly anyone who wishes to be considered for a loan. However, there are typically income restrictions for qualification since the program was established to aid those with lower income be able to afford home ownership. VA administered loans do not carry restrictions on income.
Property value - FHA loans have caps on the value of the property in specific areas. While the FHA does offer some "jumbo" mortgage loans, they are in specific areas of the country. VA loan limits are based on eligibility criteria established by the Veteran's Administration but do not have limits on the property value.
Closing costs - Both VA and FHA loans may have lower closing costs than the more traditional FNMA loan. However, there are caps that are set by each insurer to avoid abuse of closing charges. The FHA sets very specific closing cost limits while the VA tends to be more flexible although the costs are typically lower than other loans.
Appraiser selection - VA and FHA loans both require property appraisals (as do other purchase mortgages and refinance mortgages). The most significant difference between the two programs is that the VA requires very specific appraisers while the FHA is more flexible about the choice of appraisals.
Loan assumption program - VA loans may be assumed by other qualified veterans or active service members. While some FHA loans may be able to be assumed (depending on the lender) VA loans are always assumable.
Down payment differences - VA loans may be for 100% of the purchase price. FHA loans require a minimum of 3.5% down payment in most cases. There are additional down payment waivers for FHA loans which may help a new buyer obtain an FHA loan.
Personal mortgage insurance - Most FHA loans (as well as FNMA and others) require borrowers to carry personal mortgage insurance (PMI) If their loan to value exceeds 80%. VA loans are not required to have PMI.
Another important item that should be noted is that while the VA offers a streamlined refinance program, these are limited to current loans and not for non-VA loans. The FHA does have a program that will allow borrowers who have a non-FHA loan refinance their home into an FHA backed loan program.
While both of these programs are designed to make home ownership more affordable, the two programs have distinctly different criteria. Home buyers who are qualified for both programs should discuss their options with their lender before making a decision as to which program works best for their individual needs. Each program also has specific requirements that apply to applicants who have filed bankruptcy to allow them to purchase or refinance a home. They may also offer preferential debt to income ratios for buyers and those who are considering refinancing.
Resources
Sources:
Image Credits