Will Weekly Apartment Rentals Net You a Better Cash Flow and Profit Than Monthly Rentals?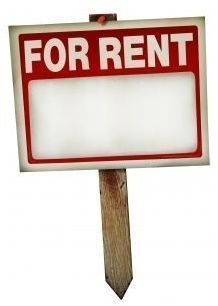 Collecting the Rent on Time
Do you own rental apartments that are not producing as much income as you would like?
Are you stressing over tenants signing yearly leases, and then paying just the first month's rent and forcing you to go through a time-consuming and expensive eviction process to get rid of them?
Converting rental property from monthly to weekly apartment rentals solves these problems and increases your cash flow. Here's a simple tutorial on how it can work.
Follow the Money
Let's say you own a small apartment that you could rent and bring in about $425 a month. You can rent that same apartment as a furnished apartment (including utilities) for $185 a week and your total expense in utilities would be around $25 to $30 a week. It's easy to see that you can easily pick up $200 a month in cash flow by simply converting a unit from a monthly to a weekly rental apartment.
Does It Really Work?
Mr. Anthony has been renting apartments on a weekly basis for over 15 years with a vacancy rate that is less than five percent. He says, "I've got one tenant right now who's been with me six years and another who's been here for probably right at fourteen years. In my 15 years of renting these apartments weekly, I've only had one bad tenant. Fortunately, I was able to get rid of this individual in just one day.
My tenants are individuals that struggle with understanding the concept of being able to set aside money each week so you can pay your rent each month, but they are all good people. They understand completely the concept that if they don't pay their rent by Friday evening, they don't have a place to live on Saturday. They know that they are out of here at noon.
My weekly rentals are well known in town and most of the time, I have applicants waiting (and hoping) I'll have a vacancy so that they can move in. I rarely have to run an advertisement because my vacancies are so rare.
In fact, because I treat my tenants with respect and act as if the apartment is their castle, we often develop lasting friendships. Many times, a tenant who is moving out has already shown the apartment to several other prospective renters and may even have the next tenant already lined up for me."
Weekly rental apartments make good business sense because they save you time on advertising and keeping apartments rented. Since you can rent them for a higher rate, your income from the properties is higher, and since you can depend on your weekly payments, your cash flow is more dependable.
What to Provide in Weekly Rentals
Furnish the heating and cooling, water and sewage and but no other utilities such as phone or cable. In larger units, consider furnishing a service like Wi-Fi if it can be done inexpensively on a wide scale basis. In upscale apartments, you can consider offering more amenities depending on your market and clientele.
The advantages are you don't have to worry about refrigerators being turned off and other such problems. The disadvantage of furnishing utilities is tenants are not conscious of keeping the doors closed when the heat is on or turning the lights off when they leave a room.
Furnish the apartment with the basics:
Bedroom and living room furniture
Dining table or dinette and two chairs
Stove
Refrigerator
Protect Your Interests
Have a talk with potential tenants. Explain to them the reasons why the apartments are furnished and include utilities, and why you rent apartments by the week. Making your position clear upfront eliminates any potential bad renters because they understand that you know the game. They don't want to fool with you because they know you can and will evict them promptly if they don't pay their rent.
The talk should include talking points like these:
The reason I rent to you by the week, Mr. Prospective Tenant, is not because I'm looking for short term renters.
The reason I do this is because there are laws that say so and so (insert the terms of your state's laws here).
If I rent to you on a yearly lease, I have difficulty getting you out if you don't pay your rent.
Our weekly rental agreement is very simple.
You pay me one week's deposit and you pay your rent by 7 pm each Friday.
If your rent is not paid by seven o'clock on Friday night, then you will be expected to move out Saturday at noon.
The reason I furnish the apartments is because I don't want to have to move your stuff.
Generally speaking, on a weekly rental, law enforcement will actually help you get someone out if they refuse to leave whereas when a tenant is on a lease agreement, it becomes a civil matter and has to be taken to court.
The Application Process
An advantage of the weekly rental agreement system is it eliminates much of the time and paperwork that is involved in other rental agreements. Background checks are a waste of time, because most weekly renters do not have the best credit. Having the talk with them (see above) before you rent to them eliminates the need for background checks.
Application Information
The rental application process is simple: Get the individual's social security number, contact information and phone numbers for as many "references" as you can. The contact person can be your ace in the hole if you need some help collecting the rent as many times they will pay the rent themselves so the person is not evicted.
Deposits
The applicant pays a deposit equal to the amount of one week's rent with the application. The deposit may not be used as the last week's rent. The proper way for the individual to give notice is to do so on or before the last week's rent. Do not allow the tenant to use the deposit as his or her last week's rent.
Move-outs
Tell them that you want to be present when they move out because you want to make sure that they can get their deposit back. This encourages them to make sure that the apartment is clean and in good condition. You show up, inspect the apartment, and refund their deposit and it is finished business. You can move on to your next tenant immediately.
By handling the deposit and move-out in this manner, you avoid any future problems. For instance, if there is any damage to the premises, it can be noted and an agreement as to its repair made on the spot.
Why Monthly Rentals Cost You Money
Unscrupulous renters understand the law, and they know how to play the game. They realize they can get away with paying one month's rent and anywhere from four to eight months later, they can still be living in your property without having paid you one more penny. They may trash your property, and when you do finally get them out—usually via a court order or maybe a judgment against them—you'll still never see a penny of the money.
For starters, if they don't have the money, they can't pay you. If the courts rule in your favor, there may still be a problem. They may move away; they'll do anything but they just won't pay you the money.
Collections are entirely up to you; there are no laws to help landlords facilitate the collection of unpaid rent from bad tenants. According to Mr. Anthony, "Just try going to court to evict a single mom with a baby in the dead of winter. In my experience, not many judges are sympathetic to landlords."
What Type of Tenants Will I Attract?
Keep an open mind because renting apartments on a weekly basis does not mean you are forced to rent to transient people or that the quality of tenants is lower.
Typically, the types of people who need a weekly rental agreement are young people starting out, older people who may want to downsize or are finding it difficult to live on a fixed income, or someone in financial straits who can't afford to go out and pay literally a thousand to two thousand dollars in upfront deposits for utilities and first and last months of rent.
They are willing to pay a little premium for the ability to do something which they might not be able to do otherwise: Rent an apartment in a conventional matter. These are responsible people who need a place to live, and weekly rental apartments are a method for meeting that need.
What About the Laws?
Most states have laws regulating the acts of landlords and tenants. In Virginia, for instance, it is called the Virginia Residential Landlord and Tenant Act and if you own a certain number of properties, you fall under these laws. In Virginia, it is possible to rent apartments on a weekly basis and not fall under the law if the units are single family rental houses and the landlord owns less than 10 houses. Renting weekly saves you time, reduces your stress and increases your profit from your property.
There are no zoning permits or problems because you are simply modifying the rental agreements for already existing rental properties.
Disclaimer
State and local laws vary from location to location. The advice in this guide is a based on a successful business being operated in Virginia. The business does not fall under the provision of the Virginia Landlord Act because the apartments are rented on a weekly basis, and the number of units exempts the landlord. Before deciding to take this approach, readers should understand the rules and regulations of their state.
References
Personal interview with rental property owner Patrick Anthony on July 18, 2011.
Virginia Residential Landlord and Tenant Act, https://www.dhcd.virginia.gov/HomelessnesstoHomeownership/PDFs/Landlord_Tenant_Handbook.pdf
Image Credit
SXC stock illustration, image ID: 1328866 used under standard image license