Follow These for Sale by Owner Procedures: Want to Sell Your Home on Your Own?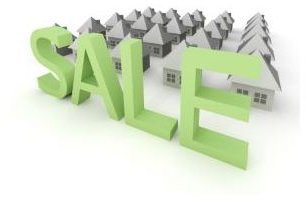 FSBO
FSBO, or for sale by owner, procedures are not that difficult if you know what you're doing. If you miss even the smallest step, you could end up with a rotten buyer who doesn't pay with no avenue for redemption or retrieval of your property.
There are many steps involved and while this process will essentially save you the attorney and sales commission fees—and help a wannabe buyer with not so good credit get a home of their own—if done in haste, you'll get burned, and fast.
Will It Sell?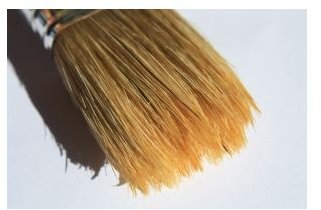 Before you even think about selling a home on your own, is the house ready to sell? As much as you may want to place an online FSBO ad or in the newspaper classifieds, no buyer wants to hear those words, "needs a little TLC."
You'll get more money for your home if you paint the entire interior—and paint it white or eggshell so the new owners have a blank slate to start with—as well as painting, cleaning, staining or re-stuccoing the outside, including any wooden decks.
Does everything work in the home and is the roof in great shape? How's the plumbing, heating and cooling system?
Walk around your home as if you were a buyer. What would sway you away from making an offer? Be honest here and fix the things that need fixing.
Get at least three bids for larger projects and see if one handyman can give you a bargain price if you allow him to complete more than one project. Do the small stuff yourself. You can save a lot of money by painting the interior on your own—even if it is a chore.
Get every non-essential element (stuff you don't regularly use) out! This even means closets. If it's summer, take all your winter clothes and pack them up or vice versa. Clear out kitchen cabinets, walk-in closets and as much as you may not like it, take your personality out of the home—meaning family photos and such. Completing these steps will allow the buyer to see their belongings in the home and also convey how much storage space you really have.
Don't forget to tend to the landscaping. Make sure the grass is cut the gravel is leveled and for goodness sakes, clean up any pet droppings on a regular basis. Bright Hub offers great tips on how to stage your home, making it ideal for potential buyers.
Determine the Price
If you have a mortgage on your home, obtain the exact payoff amount. If you owe $100,000 you wouldn't want to sell the home for $90,000—that means you'll lose $10,000. One way you can decide on the price is to determine a percentage you want to make. If you want to make 25 percent, add that amount on to your payoff, etc.
If you own the home outright, another way to determine the price is to visit the county recorder or clerk's office and see what homes in your area (that are similar) are selling for. Many counties now have these records online. Be sure to compare apples to apples. If you own a two bedroom home with two baths, don't compare your home to a house down the street with four bedrooms, three fireplaces and five acres of land.
Many online websites such as Realtor.com offer homes with owner financing in many areas—this can also be a useful comparison tool.
Items to Obtain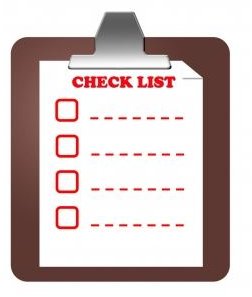 Buyers will want a property that is free and clear of liens so have a title company perform a title search—this is a must.
You will also want to obtain a current survey of the property showing all boundaries for potential buyers.
Probably the most important element is the real estate contract and other needed agreements you must provide such as a warranty deed or lead paint disclosure and even a seller's disclosure form. It's important to note here that some states have laws on what contracts must be part of a real estate transaction in order for them to be binding. If you're not sure what contracts you'll need, call your local real estate board and ask.
Although I've purchased and sold property without banks or real estate agents involved, I don't recommend trying to write your own real estate contract or warranty deed. What you can do is visit 10Realty.com, a website (link in reference section) dedicated to providing the required forms by state if you feel the FSBO process is right for you. It is also important you create a warranty deed so the buyer has a protected interest in the property—you can also get this form from 10Realty.
Most forms are around $25 to $30 and are well worth the investment, especially if you live in a state where for sale by owner procedures are tricky such as California or Texas.
Think of these contracts as an investment in selling your home—or part of getting it ready to sell. The forms will protect you in a court of law because they are state-dedicated, where required.
Where to Find Buyers
You can list your home on websites such as FSBO.com or Owners.com for a small fee and on Craigslist for free. Craigslist allows four photos and FSBO.com and Owners.com have photo packages you can purchase, much like on eBay.
You can also get a for sale by owner sign and place it in your yard if you want every Tom, Dick and Harry knocking at your door—I don't recommend this. Local classified are also helpful.
When you do find potential buyers who have money to put down as earnest money, do ask them to obtain a copy of their credit report. They can do it for free at the Federal Trade Commission. This will tell you their credit score and show if they have poor, fair or excellent credit to ensure you get paid each month on time.
Terms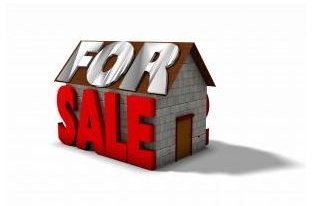 Selling a home on your own means you set the price and the interest rate. It also means a counteroffer can be made by either party to accept or decline. Know ahead of time what sort of interest rate you want to charge. For risky buyers with poor credit scores, you may want to make the interest rate a little higher. For buyers who can put down a hefty down payment such as 20 percent, you may wish to use the prime rate as your interest rate.
The best way to sell your home is to insert the balloon payment option. This means you will allow the buyer from three to five years to make principal and interest payments and then must obtain a conventional loan to pay off the balance. This usually gives those with poor credit a chance to clean up their credit and be able to qualify for a conventional or FHA loan. If you choose, you can always extend the contract.
As far as closing costs, you can have the buyer pay for the title insurance, showing the property is clear and free of liens—this is different than a title search.
If the buyer requests a home inspection, although it's attractive to have one prepared in advance, ask them to pay for the inspection.
Any recording fees to file the warranty deed with your county clerk's office should also be paid for by the buyer as well as ensuring all utilities are transferred to their name—except for your property taxes, which you should pay until the balloon payoff is satisfied.
Use an Escrow Company
The final for sale by owner procedure you should follow is to call an escrow company to handle the monthly payments. By doing this, the buyer will receive a form showing the amount of interest paid each year they can deduct on their tax return.
An escrow company can also remind the buyer of late payments, any late fees or penalties required to be current and ensure you get your money on time each month. It's never a good idea to allow the buyer to make principal and interest payments to you directly because you will have to report income on your tax return. Or, you can ask a financial advisor if it's possible to send monthly payments to a retirement account.
Keep in mind this process can be very easy as long as you are careful. I do recommend seeking the help of a professional realtor or attorney if you fear this is a process you can't complete on your own, especially if the buyer misses too many payments. A professional can ensure you have the wording within your real estate contract to get the buyer out if they are in default.
References
The author has both purchased and sold property using the for sale by owner route.
Links to Help You Sell Your Own Home:
10 Realty – Real Estate Legal Forms
Image Credits: All via Sxc.hu / Royalty Free License
Homes for Sale - Sxc.hu/Svilen001
Paint Brush - Sxc.hu/ColinBroug
Check List - Sxc.hu/Fanginhoon
House for Sale - Sxc.hu/meerlap