Improve Curb Appeal: Entryway Improvements Make the Difference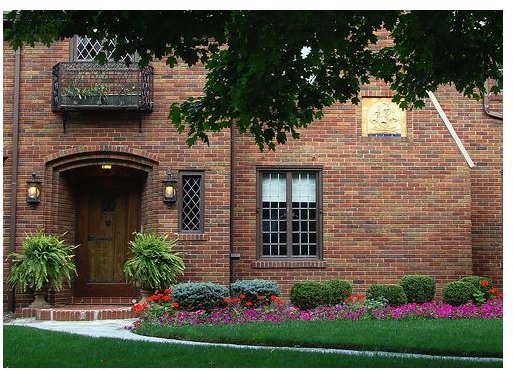 If you are getting ready to list your home for sale, you probably already know how important curb appeal is. Yet, you may not realize that one of the most important factors in improving that appeal is your entryway.
These ten tips will help you spruce up your entryway and make it an inviting doorway into your home for potential buyers, and hopefully sell your home faster.
Light the Path
Not all people who drive by your home are going to do so during the daylight hours. Lighting along the path leading to your entryway will add interest in your home, even for those buyers who come through at night. Solar-powered outdoor lighting can save you money as you add this improvement and can also prevent the headache of having to run wiring.
Update Lighting Fixtures
Take a hard look at your porch light. Does it need to be updated or cleaned? Either way, make sure it looks new and modern and sheds light where it needs to be shed to entice people to want to walk through the door of your home.
Replace Hardware
One of the most affordable things you can do to spruce up your entryway is to replace outdated hardware on your door. While you do this, take a look at your house numbers and doorbell cover. If they need to be replaced or cleaned, do so. You will be surprised at how much more modern the house looks after you do this.
Paint the Door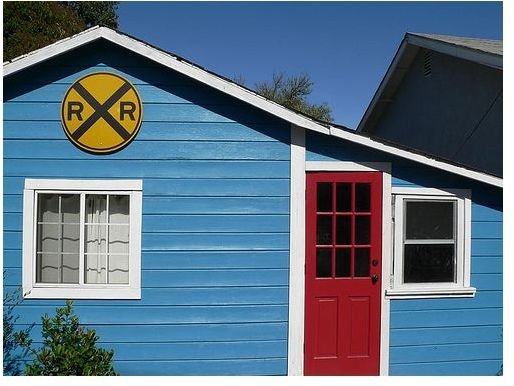 An ugly front door will derail a potential sale very quickly. If your door needs a fresh coat of paint, then add it. Painting a door can also be a way to add a blast of color to the look of the house, if you want. A well-maintained front door draws the eye and interest, which can turn a drive by into a showing.
Clean the Windows
If your entryway has windows, make sure they are clean and sparkling, even if they are decorative and not see through. Clean both the inside and the outside, and inspect the caulking around the windows to ensure it looks good. Consider painting the trim around the windows to freshen up your entryway even more.
Improve the Steps
Take a good, hard look at your steps. Do they need to be cleaned? Is the concrete crumbling? Problems like this will make a potential buyer assume that you do not keep up your home well. Do what you need to do to improve the look of the steps before you put your home on the market, and you will improve the chances of a quick sell.
Add Plants
You may think that plants only belong in your garden, but they can also help make your entryway more inviting. Use potted container gardens to flank the path to your door, adding color to your doorstep. You can also use hanging baskets if your doorway is wide enough to accommodate them. When adding potted plants to your doorway, you do not have to have exceptional arranging skill, because most greenhouses and home improvement stores sell ready-made container gardens. Simply pick up one that complements the colors of your home and set it in place.
Tile the Doorstep
Tile is a relatively affordable upgrade that adds substantial style to a home's entryway. Consider tiling a permanent welcome mat in a design that contrasts with the front stoop or the porch. If you do this, keep the design fairly neutral so it will please most potential buyers. You can also add stone tiles to the front of steps to create a sophisticated look to the front of your home.
Edge the Walkway
The walkway leads the eye to the entryway. Consider making this even more appealing by edging the walkway with stone or brick. You can also recreate the walkway using brick pavers instead of the traditional concrete sidewalk. If the sidewalk is falling into disrepair, consider fixing it. Large cracks are a deterrent to potential buyers, and they also may be a tripping hazard when you have a parade of interested buyers coming through your home.
Spruce up the Porch
If your entryway has a porch, make sure it is in good shape. Railings are often in need of replacement or at least a new paint job. Make sure that the color of the porch coordinates well with the house, and choose new railings that add character without detracting from the overall look of your home. White is a very popular color for porches, but do not be afraid to use another color if it will work better for your home. However, avoid anything too trendy or flashy. Remember, a potential buyer may have different tastes than yours.
References
Author unknown, "How to Update an Entryway," DIY Network, https://www.diynetwork.com/how-to/how-to-update-an-entryway/index.html.
Better Homes and Gardens. "20 Ways to Add Curb Appeal." https://www.bhg.com/home-improvement/exteriors/curb-appeal/ways-to-add-curb-appeal/?rb=Y#page=18.
Image Credits
Image 1: Entryway by one2c900d underCC BY-ND 2.0
Image 2: OTS-04 by Bill Mulder under CC BY 2.0
This post is part of the series: Preparing Your Home to Sell
Are you getting ready to sell a home? This series will give practical tips about ways you can improve your chances of a quick sell, even in a difficult economy.