The Top 5 Biggest Home Buying Mistakes You Need to Know Before You Buy a Home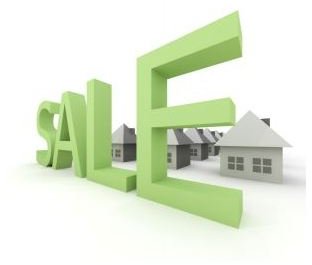 The American Dream
For most of us, one of our dreams is to own our home, white picket fence and all. In order to get there, there are some buying mistakes you need to be aware of before you sign on the dotted line. Some mistakes are even made prior to even finding a house!
It really would be the American Dream come true if everyone could choose the perfect house, find the best real estate agent, sales price and interest rate, and have everyone you know pitch in for the move. Unfortunately, especially in today's real estate market where foreclosures and short sales are on the rise, the rules have changed and to ensure you protect yourself during the home buying experience, these five tips will guarantee the process goes a little easier.
1. What's Your Credit Score?
Do you have any idea what your credit score is? If you don't, you better before you even think about home shopping. First off, skip the guy who sings on television about free credit reports—the company he advertises (and sings for) isn't free. You can receive an annual credit report via the Federal Trade Commission (FTC) for free.
It's true your credit score says a lot about you, but in today's economy, many of our scores have slipped due to unemployment and late payments on monthly debt. According to Credit Loan, to qualify for premium financing and a low-interest rate, your score needs to be at least 720—and the higher, the better.
Most Americans, says Credit Loan, fall in the 600 to 799 range and where you fall on that scale will determine whether you even qualify for a loan. If your score is between 675 and 719, you'll still be able to obtain a loan, but this score is considered on the average side so expect a higher interest rate. Scores falling in the range of 620 to 674 means you'll need to find a sub-prime lender and if your score is 619 and under, most lenders won't even look at your loan application.
So, this lesson? Know your credit score and then shop for homes. If your score is too low, you may consider a land contract or owner financing (see mistake number five).
2. Making Purchases Requiring a Credit Report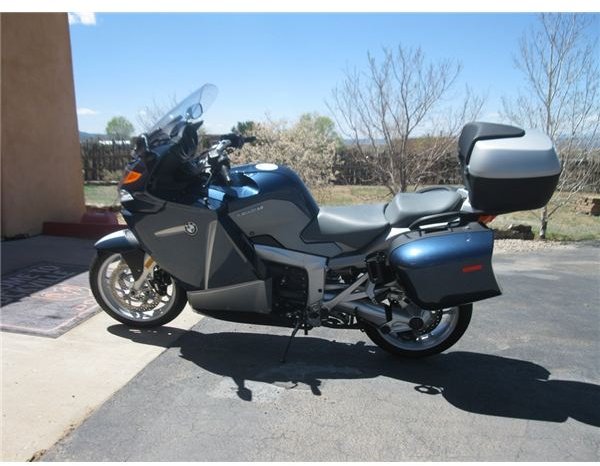 This is another no-no. Most consumers don't realize if you buy anything on credit such as furniture or a new or used car, the finance companies will run your credit report. Each time your credit report is run, it becomes an "inquiry" on your report and each inquiry lowers the score by one point.
So, let's say you've got a great score at 721! Good for you! But what if you buy a car for yourself (one point gone), a motorcycle for your spouse (two points gone), buy new furniture (three points gone), and oh boy your washer/dryer combo quit working so you have to buy these too on credit (four points gone). Now, that 721 is now minus 4 points and your score falls to 717 meaning that great interest rate you thought you'd get is no longer possible.
Buy the house and then make other large credit purchases and pay your monthly obligations on time to keep your credit score where you (and lenders) want it to be.
3. Arbitration Clause
Although this falls as number three on my home buying mistake list, it is a very important error—and often it's the fault of the real estate agent. You, as the buyer, however, are required to read that real estate contract in full so I guess what I'm saying is—if you miss the arbitration clause on the contract, it's really your fault.
Most real estate contracts provide (in the teeny tiny fine print) a box to be checked if both buyer and seller agree to arbitration in the event of a dispute. Failure to check this one little box means the harmed party can (and will) file a lawsuit and arbitration is cheaper than a lawsuit where the only ones who make money are the lawyers. If you can't find the arbitration box, ask the real estate agent to point it out and make sure it's checked.
4. Who Needs an Inspection?
You do! Most lenders (especially if the loan is an FHA loan) will require a home inspection, but some lenders don't demand one so it's up to you as the buyer to not only ensure an inspection is completed but if deficiencies are found, what they are and who is responsible for the repairs?
When choosing a home inspector, be prudent and find one who is certified, such as those who belong to the American Society of Home Inspectors (ASHI). Not sure of a home inspector? The link to the ASHI in our reference section will tell you if an inspector is certified or aid you in finding one near you qualified to perform home inspections.
5. Owner Financing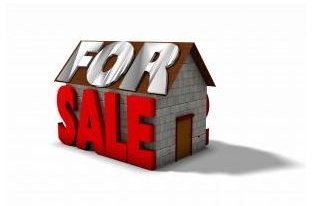 If you have poor credit and feel owner financing is right for you, not understanding the process could be detrimental and very risky. Some owner financing or rent to purchase homes are great deals, however, things can go wrong such as the homeowner taking your monthly payments and not paying the mortgage. If this happens, the home you live in could be foreclosed upon by the original lender leaving you, your family and all your possessions out on the street.
Before you hop into any lease to purchase or land contract home, make sure you understand how these types of transactions work or get a real estate agent involved to make sure all the T's are crossed and the I's are dotted.
Buying a home is a large investment—experts say the largest investment in your lifetime. So avoid these mistakes and if you're not sure about anything contained within a real estate contract or loan financing agreement, seek the help of a qualified real estate agent or attorney.
References
_Credit Loan – Why Credit Scores Reign Supreme in Today's Economic Climate retrieved at https://www.creditloan.com/infographics/why-credit-scores-reign-supreme-in-todays-economic-climate/_
CNN Money - https://money.cnn.com/galleries/2010/autos/1004/gallery.Costly_homebuying_mistakes/index.html
Find a Home Inspector: American Society of Home Inspectors - https://www.ashi.org/
Get a Free Credit Report from the FTC - https://www.ftc.gov/bcp/edu/microsites/freereports/index.shtml
Bright Hub Useful Resources:
How to Buy a Home with No Money Down or Bad Credit
How to Calculate Monthly Mortgage Payments
Image Credits:
Home for Sale - Sxc.hu/svilen001
2009 BMV Motorcycle image by author
Home for Sale - Sxc.hu/meerlap