10 Signs of Bad Renters: Recognize Them Before Renting to Them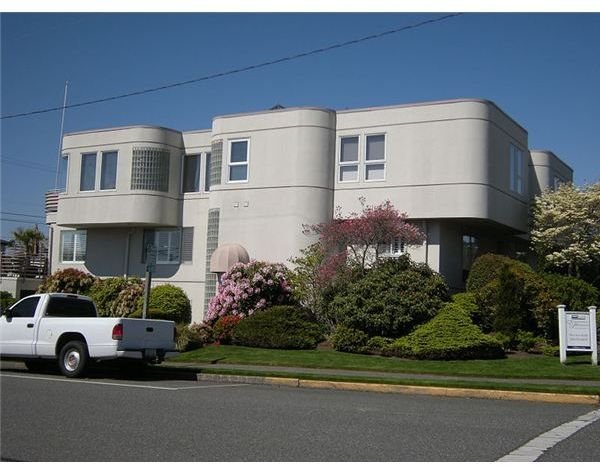 How to Recognize Bad Tenants
If you are a landlord, you may assume checking a potential tenant's bank and credit information, landlord references, and employment information would be all you would need to do to determine whether that person would be a good rental prospect. If the potential renter has shown a history of paying his or her rent on time, that person would make a good tenant, right? Actually, there are other signals that could indicate a tenant who might not be good to rent to, and here we will list ten warning signs.
Sign One: Are They Reluctant to Complete a Rental Application?
Does the potential renter seem reluctant to complete a rental application? Maybe individual will not actually ask if he or she does not have to, but suppose the potential tenant is a friend of a friend of yours. That friend may ask you if the individual can skip this step. This can be a warning sign of a bad tenant. The smartest course of action is to let everyone involved in a rental transaction know that anyone who will be considered as a tenant must go through this application step.
Sign Two: How Many People Come to See the Apartment?
Beware if a potential renter comes to see the apartment with a bunch of people. Is that person just checking the place over and perhaps plans to come back later to commit burglary? That may not be the case, but will there be more people living in the apartment than you want to rent to and who will sign the lease? Will there constantly be a large number of people in the apartment as well as loud parties?
Sign Three: Beware of a Potential Renter Who Has Had Multiple Jobs
Has the potential renter had many jobs during the last year or the last two years? Does his or her history demonstrate an income potential that would make it possible for him to pay rent? Beware if the possible tenant will not explain how he or she makes a living or divulge their source of income.
Sign Four: Has a Potential Renter Had Multiple Addresses in Two Years?
Beware of potential tenants who have had two or more addresses during the past two years. This could indicate that person has been breaking leases, or it could indicate he has been evicted more than once.
Warning Sign Five: The Possible Tenant Doesn't Cares About the Apartment's Condition
A possible tenant who does not seem to care about the condition of your apartment, how it will be fixed, or when he can move in can be a warning sign especially if you have any repairs or cleaning that need done in the apartment.
This could indicate that the individual does not care about the condition of the apartment. It could also indicate he or she may not keep the apartment in good condition.
Sign Six: Are They in Too Big of a Hurry to Rent?
Beware of anyone who is in too big of a hurry to rent. Maybe such a person will tell you he needs an apartment by the next month. Ask yourself why he or she is in such a hurry to rent. Don't cut your own application process short. If you do, you may find such a person was facing eviction from his last rental and was looking for a place to escape.
Sign Seven: Are They Waving Money in Your Face?
You should beware of someone offering you a lot of money to bypass your rental process and get a fast rental agreement. Such a person may offer three months rent upfront if he is approved.
While that sounds extremely lucrative for you, continue your investigation anyway. Suppose you discover that the person making the offer has just become unemployed. How will he pay the rent beyond the three months? Does his or her bank account indicate an ability to pay the monthly rent? Remind anyone making such an offer that you have to complete your normal application process.
Sign Eight: Is the Smell of Alcohol Apparent?
Does the person wanting to rent your apartment have the odor of alcohol on his or her breath every time you meet to talk about renting? Beware if the person is fidgety, slurs his words, or has eyes that are dilated. Not only could a potential renter give signs of having problems with alcohol, which could show he might have problems paying rent or might have problems with a spouse, but he might display problems of drug addiction. You might end up having to have the police at the apartment more than once for various reasons.
Sign Nine: They Can't Provide a Rental Payment History
You better think twice about renting to someone who says he or she lives with a significant other and gives his or her share of the rent to that person. It's possible that person is not on the lease but is living in an apartment his or her significant other rents. Does the owner of the apartment know that person is living in the apartment? Why does the person you are talking to need an apartment? Has that person ever lived in his or her own apartment, and what happened between that person and his or her significant other? Ask for proof that person ever paid rent. Could a restraining order have ever been filed on the person you are talking to?
Sign Ten: Do They Want to Take the Rental Application Home?
You should be careful about renting to anyone who wants to take a rental application home to complete. If the individual is serious about renting, he or she should be very happy to wait until the application process is complete and then complete the paperwork. You should know how many applications you have and keep track of them.
Some individuals may have trouble reading. If you detect that problem, you can help him or her as gently as possible. Do not, however, let someone talk you into renting.
What to Do if You Get a Bad Tenant
Despite all your best efforts to detect a bad renter before leasing to him or her, you may end up with a bad tenant. Maybe he or she does not pay the rent, or perhaps they conduct illegal activities from your property. Maybe there are numerous loud parties held at extremely late hours or individuals who are not on the lease are allowed to live in the apartment.
If you do want to evict a tenant, you will have to follow the correct legal procedures, which typically include giving the renter notice of your intentions to evict him and filing a legal claim, if necessary.
If you follow the steps listed here that will help you identify the 10 signs of bad renters, you can recognize undesirable tenants before you rent to them. Hopefully, this will help you avoid legal proceedings. In addition to being aware of the warning signs listed here, use your best judgment and beware of anyone who makes you suspicious for any reason such as questioning everything you say, or making you nervous for various reasons like pointing a finger in your face, not giving you the information you request, or constantly invading your space.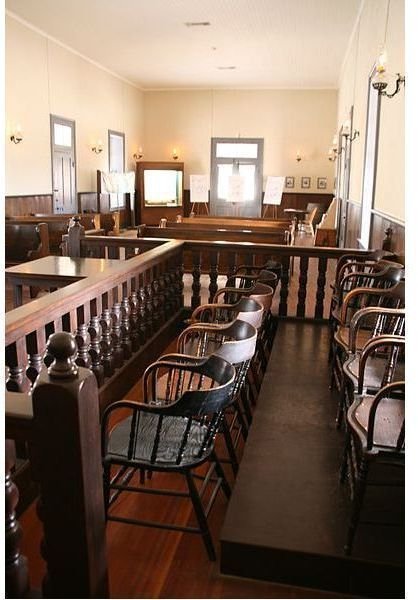 References and Image Credits
Image credit: Streamline moderne apartment house by Joe Mabel under GFDL granted by photographer
Image credit: Old Pinal Courthouse by Scott Jones under CC BY 2.0
Author unknown, "Warning Signs of a Bad Tenant," https://badtenantssuck.com/2011/04/27/warning-signs-of-a-bad-tenant/