Pros and Cons of Renting a Home With Options to Buy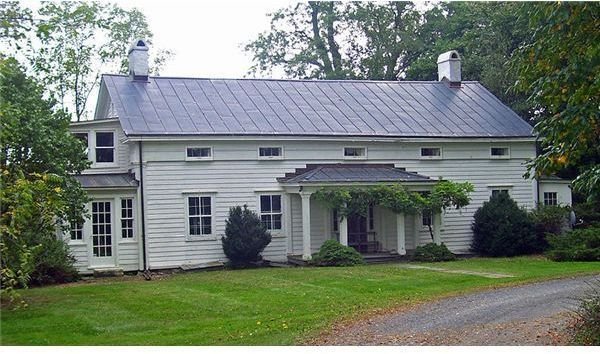 Renting a Home with the Option to Buy
Are there more advantages or disadvantages in trying to buy a home by leasing first? Those who are having trouble getting adequate financing may find such a deal to their advantage. Someone who can't get a home loan, however, may lose a lot of money he has paid upfront, as well as any rent premiums he has paid toward the purchase price of the house. It's important to look at such an arrangement in detail before making the correct decision.
One Advantage: Experience the Neighborhood without a Big Commitment
A potential home buyer can experience his new home and neighborhood for up to three years without a big commitment. If he likes what he sees during that time, he might decide to buy. If not, he will have the chance to back out of the arrangement, although if he does, he will lose the premium option fee he has paid in order to obtain the option to buy in the first place.
How many people get to try a home out before buying?
Before renting any house, with or without the option to buy, there are questions that should be asked of a prospective landlord. Some good questions to ask may be found in the Bright Hub article, Questions Every Tenant Should Ask a Prospective Landlord, by Robin.
Such an Arrangement Can Help With Financing
Renting to own can help with financing because it gives the buyer the chance to build up a down payment. Someone involved in such a deal could also have the chance to improve his or her credit score. Naturally, that will make obtaining a mortgage easier. Because the seller is actually financing the purchase of his home, a buyer may make such an arrangement without an extensive credit and background check.
Building up a down payment can be simple. Suppose the rent on a house is $1,000 a month. A portion of the rent money, for example $200, could go toward the down payment, if the renter does decide to buy. Such a deal is typically for three years, so at the end of that time the potential home buyer will have saved $200 times 36 months, or $7,200 toward a down payment.
In New York City, where some rental properties are empty for long periods of time, some offer even more generous options to buy. The owners of one property on Wall Street allow 100% of the rent being given to go toward the purchase price. No upfront fees are required.
A Renter Can Have the Advantage by Waiting and Seeing
Someone wanting to rent a home to own can have a major advantage when buying a home in that manner compared to the traditional method, because in three years he will know much better what the property he wants will be worth.
If the value of the property falls drastically, he can wait until the end of the agreed term and then back out of his arrangement. True, he will have paid a premium option fee for the chance to rent to own. He will lose that fee. Regardless, he won't lose thousands of dollars in addition to the premium fee.
If, on the other hand, the property value has risen drastically, a lot of the rent he has been paying can go toward the price of the house.
The Rent Can Be Lower
It depends on the market in a particular area, but a buyer might be able to negotiate lower rent payments. He might have to offer higher mortgage payments if he does buy to get such an arrangement, however.
Such an arrangement is in a good buyer's market. In a seller's market, the seller might negotiate higher rent payments.
One Disadvantage: You Could Lose Your Investment, if Something Unexpected Happens
Keep in mind that there are disadvantages as well to renting with the ultimate goal of purchasing the home.
Suppose a renter and his spouse both lose their jobs, have major unexpected medical expenses, or other expenses they did not anticipate. There will be little protection in such circumstances. If they fall behind in rent payments and are evicted from the home they wanted to buy, they will not be able to buy their home. They will also lose any upfront fees or premium payments they have made.
What if a Renter Can't Get a Loan to Buy a House?
A renter could lose all the rent he has paid for up to three years, if he is unable to obtain a loan at the end of his or her rental period. That could result in the loss of thousands of dollars. In addition, he could lose any premium fees he has paid for the right to rent to buy. A premium fee can range from two months rent to money equal to a few percent of the value of the house. Typically such a fee is one percent and usually lasts for one to three years.
In a buyer's market, however, the potential home buyer may be able to avoid such a circumstance by having a contingency clause in the contract that allows for the return of his money if financing cannot be arranged.
The Bright Hub article, How to Get Pre-Approved for a Mortgage Loan by Valencia Higuera can be helpful to read for anyone considering buying.
Home Prices Can Fall
It can actually be to a buyer's disadvantage to set a price for a home ahead of time because of falling real estate values. Sometimes a buyer might have the chance to renegotiate for a lower price in such circumstances. A seller would not have to agree to do so, however. If renegotiating is not an option, a buyer has to decide whether it would be wiser to walk away from the deal or whether he or she still wants to buy the home.
A Dishonest Seller Going Through Foreclosure Could Scam a Seller
Not all sellers are honest. Some sellers make a deal with to a potential seller to have the option to buy, even while they are in foreclosure. They may even charge renters inflated prices for months.
After a renter has been staying at the home for months, thinking he may buy it after three years, the bank repossesses the house. The renter is given an eviction notice and left without a home.
In other cases, a dishonest seller may take the extra rent money and pocket it, rather than applying it to a down payment on the home.
.
Can a Home Buyer Afford the Expenses Other Than Rent?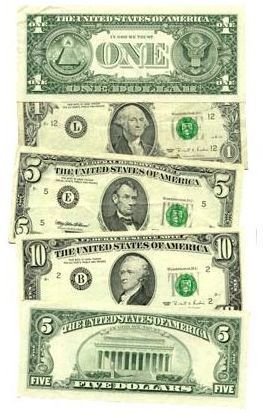 A potential home buyer may think he can afford to rent a home with the possibility to buy, because the rent does not see too expensive, without considering other costs he might incur.
Someone with bad credit may pay higher interest rates than he anticipates when he is ready to buy. That might add more than $200 a month to his costs.
A potential home buyer will also have to consider the cost of mortgage insurance, routine maintenance on the home, utilities, and property taxes.
Have a Good Contract
Someone should consider all the pros and cons of renting a home with options to buy before entering such an arrangement. In addition, a potential home buyer should have a good contract. In all circumstances, it makes the most sense to seek the advice of a financial professional or lawyer.
The Bright Hub article, Real Estate Contracts: Seller is Late Closing What Happens Next? by Doreen Nortel explains some of the details of real estate contracts and contingencies.
References
Forbes.com, https://www.forbes.com/2009/03/02/renting-mortgage-property-lifestyle-real-estate_rent_to_buy.html
CNNMoney.com, https://money.cnn.com/2009/06/02/real_estate/rent_to_own/index.htm
Image Credit: Dubois-Phelps House, Daniel Case, Wikimedia Commons
Image Credit: US Currency_Federal_Reserve Public Domain, Wikimedia Commons