Tips for Self Promoting in the Real Estate Business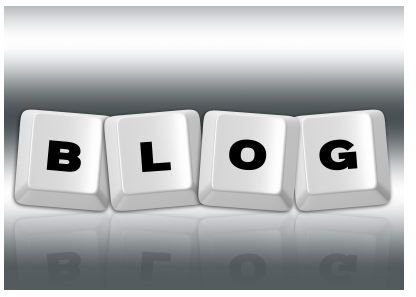 Advertising Doesn't Have to Be Expensive
Marketing your real estate business does not have to be expensive. Primetime advertisements may be an effective way to get in front of a lot of viewers, but it can also break a typical agent's promotional budget. Luckily there are more than a few low-cost strategies for self-promoting in the real estate business that produce great results. Take a look at the ideas listed below.
Start a Real Estate Blog
---
A blog can be added on to an existing website with just a small adjustment. Blogs have become widely read and they are relatively easy to maintain, which makes them one of the best ways to build a presence online. Search engines love to troll blog content because they are regularly updated and are usually rich in fresh material. A real estate blog also gives you a way to connect to your potential clients, since they can comment on your posts and ask questions you may have raised by submitting one of your posts.
Image: Idea go / FreeDigitalPhotos.net
Perfect Your Direct Marketing Campaign
---
Mass mailing real estate letters and postcards might seem to be an outdated approach in the Internet age, but sometimes the old methods work best. Although a vast number of potential home buyers and home sellers perform an online search for comparable homes before they talk to an agent, this does not mean that they ignore all print communication. If your material is engaging and printed on good quality paper, they will take note and may even take the step to contact you if the advertising is well-crafted.
Be Ready to Promote Your Business to New People
---
It is always a good idea to have your 'elevator speech' ready. You just never know when you will meet a new potential client, so when you are given the opportunity to answer the question "what do you do?", make an effort to be memorable and entertain follow-up questions with finesse. People generally love to talk about real estate, so find a few key ways to make the conversation more personal and direct. Focus less on general market conditions, which clients can learn about from other sources.
Use Yard Signs
---
A yard sign is not just a way of marketing the current home, but it is also a terrific method of getting your personal business brand in front of other potential home sellers. You should always try to get home sellers to allow you to use a yard sign when a property is put up for sale. Then when it sells you can put up a "SOLD" sign for a short period of time. This delivers a good image to other potential clients.
Get a Memorable Tag Line
---
One way of getting possible clients to remember your name, or to at least hold on to your business card, is to have a memorable tag line. This doesn't have to be cheesy, but it helps to choose something that is catchy or that relates to the needs of the client. You can use the tag line on all of your marketing material, from yard signs to business cards and even t-shirts.
Leave Business Cards Everywhere
---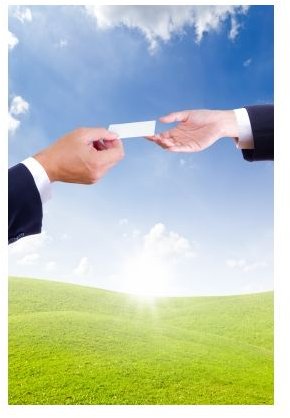 Probably the first thing you should do when you work on your own is to print your business cards, but a lot of people print them and then fail to properly distribute them. Remember, business cards do no good in your own pocket. They need to get into the hands of your prospects to work. To get them there you should be handing them out to everyone you come into contact with, from your dentist to the clerk at a checkout counter.
Image: tungphoto / FreeDigitalPhotos.net
Don't Forget the Phone Book and the Newspaper
---
You might be overlooking some basic but essential places to put your advertisements. You may be surprised at the number of people who still turn to the classified section of the newspaper to start their house hunt. The Yellow Pages in your local directory is another place you should not neglect. Although lots of people are tuned on to the Internet, these two places are still second nature when it comes to finding a good real estate agent. Most local listings even offer a plan to place your business name and information online as well.
Focus on Getting Referrals
---
A large percentage of real estate business comes from referrals. This is because people want to know they can trust the person that is in charge of helping them to close the biggest financial deal of their lives. To increase the number of referrals that come your way, you need to be sure to provide excellent customer service and then simply ask for the names of a few people who may be interested in your services when you have closed the deal. Checking in on past clients for birthdays or other special dates is another way to stay in touch and be remembered when it really counts.
Work With a Local Lender
---
Another way popular way of self-promoting in the real estate business is to team up with a local lender. You can refer your clients to the lender for home mortgages and the mortgage lender can forward your card to prospects who come to secure financing before heading out to look at homes. This can be a perfect match because both services are so closely related and yet they do not compete with each other. Be sure to vet the company or individual you team up with, however, as bad connections can be as harmful as no connections at all.
Leverage the Social Networks
---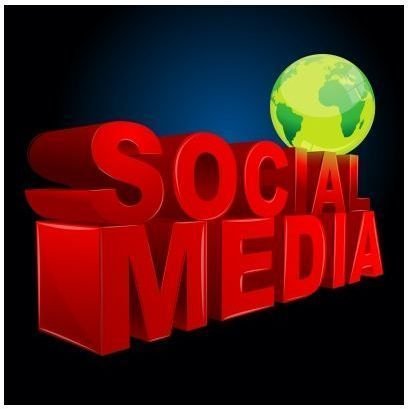 If you are online with a website and a blog, you should certainly have a presence of the social networks such as Twitter and Facebook. The potential for reaching a wide audience is vast and you can also use this medium to become a brand onto yourself. By giving great advice, people who are interested in the real estate market come to view you as an expert and will think of you first when they need your services.
Image: digitalart / FreeDigitalPhotos.net
While self promoting in the real estate business can be challenging, there are a number of things you can do to market that don't have to cost a fortune. Hopefully these tips have helped to give you a few ideas you can start implementing right away!
Resources
"The Best Way to Promote Your Real Estate Business" #1 Internet Advertising Agency https://www.wspromotion.com/best-ways-to-promote-real-estate.html
"50 Do-It-Yourself Marketing Ideas" My Tech Opinion https://www.mytechopinion.com/2009/07/50-do-it-yourself-marketing-ideas-for-your-real-estate-business.html