Real Estate Properties That Are Best Suited for Investment: Making a Profit in a Down Economy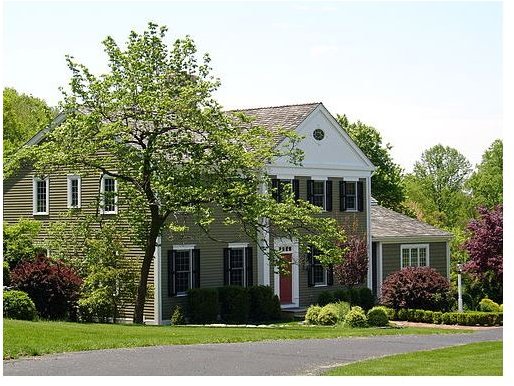 HUD Properties
The Department of Housing and Urban Development website can lead investors to properties available throughout the country in need of rehabilitation and ready to be used as investment rental properties. Savvy investors understand that a well maintained building that offers safety and is reasonably priced will have great appeal to people who receive housing assistance from the federal or state government and displaced home owners who are gainfully employed but lost their home in the whirlwind of the housing market fiasco.
Everyone needs a place to live and those receiving government assistance are a steady source of income that is paid directly to the landlord or rental agency in charge of collecting fees, screening potential tenants and disbursing funds to the investor.
Foreclosed home owners still need a roof over their head and most with an steady employment history will make timely rental payments even if they were forced to declare bankruptcy. This group also tends to be a steady source of reliable revenue.
Considerations for first-time investors:
Neighborhood with public transportation, close to business district, schools, supermarkets and malls.
Three or four story multi-unit buildings with ample parking and space for common areas for tenants.
Rental agency to screen tenants, collect and disburse payments.
Insurance to cover property repairs inside tenant's apartments - the cost is minimal and a call about a water leak at 2:00 a.m. goes to a 24 hour service rather than the landlord. They take care of the problem and provide documentation to the owner of all repairs.
Appropriate building insurance as required by FHA and to cover liability, accidents and damage.
Townhouses.
Duplexes.
For those with limited funds to invest, a townhouse or a duplex in a reputable neighborhood is a good starting option that requires less work and maintenance. Branching out to bigger projects from this starting point is easier based on equity and established monthly income.
Single-Family Houses
When pondering what properties are best suited for investment, do not overlook single-family home foreclosures in good to excellent neighborhoods. While many of these neighborhoods have vacancy rates, the remaining home owners and association maintain the landscape, fund good schools and keep properties looking great in spite of the economic downturn.
Houses bought through Fannie Mae and Freddie Mac are in just about every neighborhood in the country. Most of these homes are in areas with great schools, walking trails and neighborhood parks. Most upper-middle class neighborhoods still carry a certain amount of clout based on these and other factors. Displaced former home owners typically attempt to stay within the area to keep their lifestyle as close to what it was before as possible. If they have children, they want them to stay in the same schools and close to their friends and activities. These home owners may not be able to make their own mortgage payments but are quite capable, and willing, of paying reasonable rents that cover the investor's mortgage, Home Owner's Association (HOA) fees and property taxes.
The reason for this is that their mortgages may have tripled through variable mortgage rates, but they are quite able to afford their original mortgage of $1,500 or $2,000 a month.
Rents in most middle-class and upper-middle-class neighborhoods have remained steady with some negligible declines. Purchasing an investment property that has been foreclosed will typically sell for 30% to 50% less than its initial cost if it has been sitting on the bank's books for a long time. The rental on these properties more than offsets the monthly expenses and tends to yield a reasonable profit.
Anecdotal example:
In this area, there are bank owned properties that were initially sold above $600,000 and are being sold slightly above $300,000. These homes range from 2,600 to 5,000 square feet. These are executive homes in great areas with good schools and amenities, and the rental on these properties will easily cover the investor's mortgage and expenses while the market rebounds. It is likely that these well maintained and built homes will yield a $200,000 to $300,000 profit upon resale in less than 10 years. This is in addition to the profits generated while renting the properties until the market rebounds.
Do your due diligence. Know the neighborhoods well and the type of residents that tends to inhabit these areas to maximize profits and eliminate costly mistakes.
Retail Space
Avoid investing in strip malls because businesses go in and out of business daily, and the mortgage on these properties does not go away and neither does the rest of the overhead. Instead, consider a well-established supermarket property that services the population in the area. People have to shop for groceries and becoming one of the investors in the market property can yield some nice profits. With all investments, make sure to read contracts thoroughly and understand fully the type of expenses and expected disbursements.
Fast Food
Taco Bell franchises have the lowest failure rate of all well-known fast food restaurants. Investing in fast food franchises in these hard economic times has proven to be a boom industry that takes advantage of low prices, the fact that people need to eat and convenience.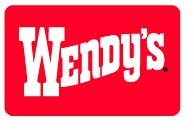 While it is touted that purchasing a Wendy's franchise can cost $250,000 and this number is also attributed to McDonald's, the fact is that some McDonald's can go for a cool million. In some areas, all the franchise outlets are owned by the same individual.
If choosing to own a franchise as an investment, study the location, traffic and seriously have an investment attorney go over the books to spot increases or decreases of sales. The more popular the area is and the property's location with ease of access, parking and surrounded by major shopping outlets, the more likely these properties will yield profits quickly.
One of the main advantages of buying into a franchise is the fact that all advertising and name recognition, as well as prices and expected food quality, are already well known to the general population.
Productive Search
There are a lot of scams online that promise great properties for very little money. Avoid these like the plague and concentrate your search efforts at the various institutions that list bank owned properties for sale.
Search Bank of America, Well Fargo and other major banks.
Search REO realtor's websites in the neighborhood of interest.
Drive around the areas and be objective about amenities, conditions, opportunities and surroundings.
With careful planning and realistic expectations, any of the listed options can be profitable in the near and long-term.
Resources
Hud: Homes For Sale
Wendy's Photo: Wikimedia Commons
Chester Township Home: Wikimedia Commons; Mattnad