How to Price House Paint Jobs: The Home Seller's Guide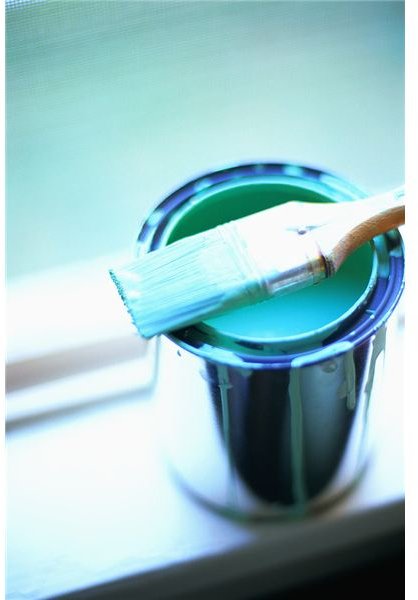 It May Be Harder to Sell Your Home
According to figures released by The National Association of Realtors, the number of existing home sales in April 2011 was 12.9 percent lower than in April 2010. To add further impact to the news, the national median price for sales of existing homes for April 2011 was $163,700, down about 5 percent from April of 2010. Many local real estate markets have also been reporting a rising number of average days-on-market figures, meaning that an average home takes longer to sell.
Painting May Help Your Home Sell
Your best opportunity to sell your home quickly and at the highest price is when the house is newly listed. It becomes critical, then, to present your house in a way to give the best first impression. This is often referred to as staging the house. One very effective step you can take to help your home sell efficiently and for the best price is to paint the interior.
There are many reasons why painting the interior of your home helps your home to sell. New paint hides stains and discoloration and gives the room a well-cared for look. Touching up small nicks and holes in a wall and then giving it a fresh coat of paint makes a room look almost-new. Changing the colors from bold to neutral is also frequently recommended by top-selling realtors
According to Florida realtor, John T Elwell, the faint smell of new latex paint is attractive to buyers and gives the house a new home smell. Beyond that, a fresh coat of latex paint also helps to eliminate bad smells such as cigarette, pet, or cooking odors from your home
What Should Be Painted
First, determine what areas of your home need to be painted. Take a slow tour of your home and look closely at the walls, ceiling and trim. Are there walls that are painted a once-trendy color or a color that is too bold? Is there peeling, fading or chipping paint or holes or nicks in the walls? Are the walls coated with a thin film of smoke caused by a smoker or certain types of cooking? Are there walls that look dirty despite a thorough washing? Is the wallpaper outdated? Does the woodwork need painting? What is the condition of the ceilings?
Ask your realtor to walk with you through your home before it is listed to advise what rooms they recommend painting for an efficient and well-priced sale of your home. Take careful notes and find out why they are recommending the painting; is it the color, the condition of the walls, or just an overall freshening or brightening of the interior?
Ask your realtor what paint colors are popular in homes that are selling well. In general, realtors recommend neutral colors but beiges or pale tans may be far more popular than creams or whites in your area and type of home. Your realtor can give you guidance on this or may make a specific recommendation.
Before You Call for Quotes
Before you call contractors for a quote, write down, room by room, what work you are expecting. For each room, note the measurements of the height of the walls and the length and width of the floor space. Notate any wall prep (caulking, sanding, repairing holes, nicks, peeling paint, stains, wallpaper removal) that is needed, what areas are to be painted (walls, trim, or ceilings, or all three), and what color and finish of paint you will choose. Decide if you can remove all the furniture from the room and whether there are any special painting issues in a room such as a cathedral ceiling that must be reached via scaffolding.
Who to Call for Quotes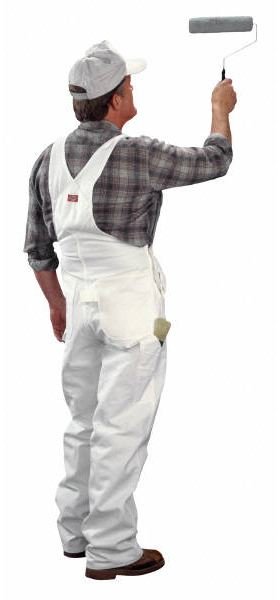 Get the names of several painting contractors from friends or family members that have recently had painting done in their homes. Your realtor will likely have several names of painters that they recommend. A friend or acquaintance that does remodeling work may also provide the names of the painting contractors they prefer. In all cases, look for painters that have done work similar to the work you are requesting.
Select two or three of these painting contractors to quote a price on your requested painting job. Go over your notes room by room with each contractor. Ask the contractor to list the details of the work that he will be doing so that you can make a complete comparison between quotes.
A contractor experienced in your type and location of home may also have good input regarding popular wall and trim colors and may also have recommendations on the type of finish (eggshell, satin, semi-gloss, etc.) that will look and perform well in each room.
Getting the Paint Job Quote
In general, your painting quote will include:
The cost of surface preparation, which is often quoted hourly if the prep work will be extensive.
The square footage of walls and ceilings to be painted; this is usually quoted at a price per square foot.
The amount of trim work (doors, crown moldings, baseboards, window trim), quoted by the lineal foot.
The number of coats of primer, the brand of primer to be used, and the number of gallons of primer.*
The number of coats of paint and the brand name, grade, and finish type of the paint as well as the number of gallons of paint.*
A list of any special equipment that may be needed such as scaffolding.
Any possible extra costs for unusual work such as working around large pieces of furniture or types of architecture or unusually high amounts of cut-ins (corners, edges, around trim, etc.)
The expected start and finish date of your house paint job.
The measures that will be taken to protect your floors and fixtures during the painting process.
The specifics and length of the warranty of his or her work.
*It is not unusual for the customer to purchase and pick up the agreed-upon paint brand and type. Note, though, that often contractors are given special discounts on paint purchases, so check your price against the contractor's quoted price before you choose to buy your own paint.
Factors that Affect the Quoted Price
Here are some things to be aware of that might affect the price of your house paint job:
The normal surface preparation should include a quick wipe-down for dust, all caulking of seams, light sanding, and spackling of minor defects or nail holes in the walls. . Extra preparation would include removing wallpaper, repairing holes, extensive cleaning of built up grime or dust, and repairing an excessive number of defects in the walls.
Primer coats would be required on never-painted walls, badly stained walls, when painting a dark color over a light color, and when painting over certain types of finishes.
Most walls need at least a light touch-up second coat, regardless of what the paint can claims.
Higher quality paints are much less likely to require two full coats of paint.
Glossier paints, such as trim paints, generally need two coats to effectively bring out the gleam of the paint.
Your contractor charge extra if you do not move the furniture out the room because it forces him to work around it and to take care to keep it free from paint splatters.
If special equipment is needed, such as scaffolding to reach a cathedral ceiling, or special rollers to paint an unusually textured surface, your contractor may charge an additional amount for this.
What Else to Consider When Gathering Quotes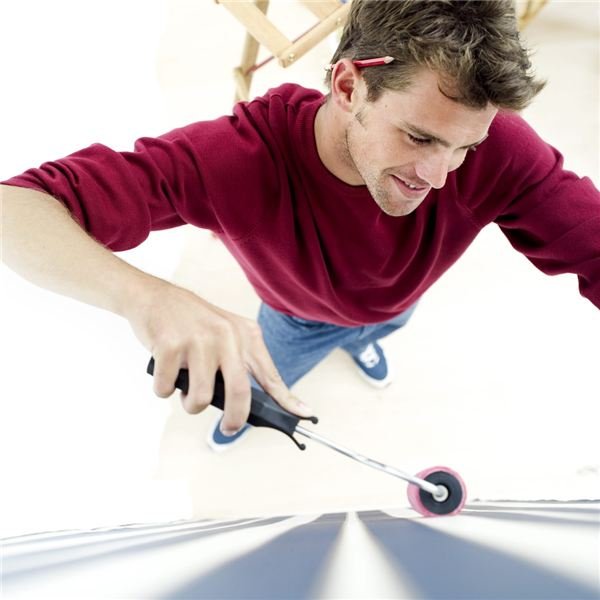 Ask for the names and phone numbers of previous customers, and call them to ask about the contractor's quality and work performance.
The Rohm and Haas Paint Quality Institute recommend that you take note of the painter's appearance and presentation, noting that "a dirty, unkempt appearance may indicate a lack of care on the job." They also recommend that you note whether he or she is punctual with appointments and returned phone calls as this is not likely to improve.
Make Your Own Estimates
If you would like to have your own idea of how much paint will be required and the total cost of painting a normal room with normal surface preparation, a good online calculator is available at csgnetwork.com (see resource box below). This can also help you to decide on your painting contractor.
House Inspectors and Appraisers Will Notice the Quality
When making your choice of the quotes, keep in mind that not only will a potential buyer notice the freshly painted walls but realtors, house inspectors, and the real estate appraisers will take note of the quality of the work and the paint. Top quality paints not only apply better and look better, they also last longer. A good quality paint job may increase the appraised value of your home as well as the selling price and could reduce the amount of days that your home is on the market before it sells.
When selling a house, a little paint can really go a long way!
Resources
The Rohm and Haas Paint Quality Institute www.paintquality.com
National Association of Realtors www.realtor.org
Smell Your House or Sell Your House by Realtor John Elwell www.pascoflrealestate.typepad.com/john_elwell_realtor/2010/06/smell_your_hous.html
Room Paint Quantity and Cost Calculator www.csgnetwork.com/roompaintcalc.html
Special thanks to Chris Canton of CCS Quality Painting for consulting on this article
Images are by permission of Microsoft Office at office.microsoft.com