Home Buying: Learning the Art of Negotiating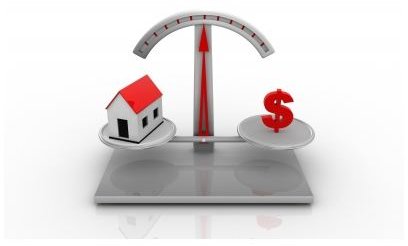 Hire a Real Estate Agent
It is important to find a real estate agent to represent you as the buyer as soon as you decide that you are seriously ready to start looking at homes to purchase. This can be especially important if you are a first time home buyer. If you start touring homes on your own, you will have to deal with the listing agent who represents the seller. All real estate agents are required to treat both the buyer and the seller with respect and honesty, but since the listing agent has been hired by the seller, don't expect the listing agent to go out of his way to find you the lowest price possible.
Remember that the agent that you choose to represent you only gets paid a commission upon the closing of the home you are purchasing. You do not have to pay the agent anything upfront, so do not let money being tight deter you from finding someone to represent you.
A real estate agent will know the local area and the current market conditions so he can advise you on what to offer for the home. Your agent can also communicate directly with the listing agent if there is anything that you are too nervous to talk to the seller about on your own.
Be Strategic
It is important to have a strategy in mind on how to negotiate with a home seller from the moment that you set foot inside the first house you are viewing. Even if the house happens to be your dream home, it is important not to start jumping up and down screaming how much you love it. If you let the seller know that you are standing in the home of your dreams, the seller may feel that he can try to charge you top dollar and you won't walk away. Always remain interested and ask questions when viewing a home, but never show any extremely positive or negative emotions.
Applying for loan pre-approval if you are serious about buying a house can give you a stepping stone during the negotiation process. Being pre-approved lets sellers know that you can afford to take out a mortgage on the house. Sellers want the transaction to close. Sellers don't like to waste time with potential buyers for several weeks only to find out later on that they do not qualify for a loan. This can give you the upper hand if a second buyer comes along who is interested in the home and that buyer does not have a pre-approval letter.
Always discuss your initial offer with your agent. Your agent will likely advise you to start with an offer a certain percentage below the asking price. Typical offers and counter offers go back and fourth a few times before a final price is agreed upon. Your agent can help you to get the home for the price that you want by making sure your starting offer is in the correct range.
Price is Not Everything
When thinking about how to negotiate with a home seller, keep in mind that price is not everything. Some sellers may need to close in a timely manner due to a scheduled move or a new job. This can work to your advantage.
It is also important to keep closing costs in mind. You may benefit by putting in a slightly higher offer, but asking the seller to pay your closing costs. Remember that closing costs can add up fast. Closing costs include but are not limited to appraisal fees, title insurance, lender fees and tax escrow deposits. These can easily add up to thousands of dollars. Having the seller pay these costs for you can benefit your bank account at the closing table.
Resources
Sources
Life in Tempe: Negotiating with a Seller https://www.lifeintempe.com/art-buyer-negotiating-with-seller.html
Zillow: Lists of Closing Costs https://www.zillow.com/wikipages/List-of-Closing-Costs-and-Fees/
Real Estate Pro Articles, Smith Sonia: Negotiating with a Seller https://www.realestateproarticles.com/Art/20453/263/Tips-in-Negotiating-with-a-Seller.html
Image Credit: