Adjusting for Seller Concession in VA Appraisals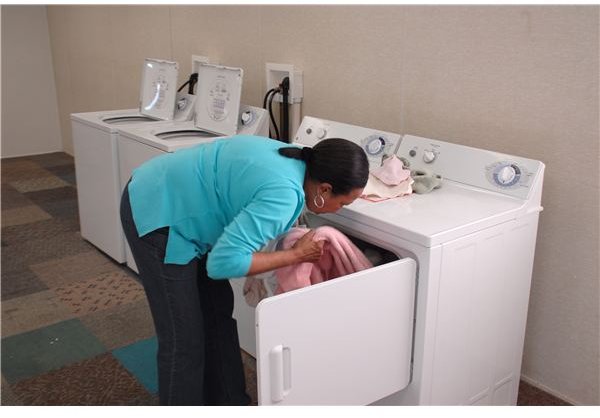 Types of Seller Concessions
According to Ed's Appraisal Service, a seller concession is defined as "…. anything that a seller might give as an incentive to a buyer for buying a house. Most often is in the form of financial aid, such as the seller paying some of the buyer closing cost. It can also be in the form of a seller offering gifts like a big screen TV or a cruise." However, not all seller concessions are acceptable to the Veteran's Administration and not all concessions are accounted for meaning it is important to understand proper adjusting for seller concession in VA appraisals.
Typical acceptable seller concessions
It is common for sellers to be willing to pay for closing costs, escrow fees, appraisals and other loan closing costs. However, these costs are typically not part of the sales price of the home, instead they are added to the loan. Seller concessions that would be included in an appraisal are those items that would be part of the property itself and would be "not usual items" that were part of the property. Some examples of this would include:
Washing machine and dryer - typically when a home is sold, some appliances such as stoves, built-in dishwashers and often, refrigerators are left in the home to be transferred to the buyer of the propery. However, many homeowners do not leave a washing machine or dryer behind. Sellers who intend to leave these items behind may request that the appraiser take these items into consideration when calculating the property value. In this instance, the seller may offer these as an incentive to the buyer;
Furnishings - since most homes are sold without furniture, any furnishings that a seller wishes to include as an additional inducement to the buyer could be considered a seller concession. These items would increase the market value of the home, although the seller would "concede" that they were included as an additional item to the buyer.
Atypical seller concessions
Carpeting, new flooring, new plumbing or fixtures would not be considered as seller concessions. Even though these items may increase the value of the property, they are fixed items in the home and are not able to be divested by a new buyer (easily). While an area rug may be able to be sold, wall-to-wall carpeting is part of the home.
Seller Concession Allowances by VA
When selling to a VA qualified buyer it is important to understand the various types of seller concessions that may be acceptable. Negotiating a home sale with seller concessions may be slightly more complicated when dealing with VA loans. While the VA loan approval process allows for 4% to 6% in seller concessions, this amount is based on the fair market value of the property and not the sale price of the property.
Additional concessions for fees such as closing costs, documentation fees, inspection costs, etc., are not included in these concessions. In fact, it is not unusual for buyers and sellers to work out the cocessions with the lender and real estate brokers before hand to ensure that they are not violating the rules of the Veteran's Administration.
It is a good idea to work closely with the VA councilor plus the lender to make sure that the proper procedures are followed for adjusting for seller concession in VA appraisals.
Resources
Sources:
Reichstein, Bruce; March 14, 2011 What i sa VA Appraiser required to do? https://www.vanewsblog.com/2011/03/what-is-a-va-appraiser-required-to-do/
Mortgage 101: Guide to VA Appraisals https://www.mortgage101.com/article/guide-to-va-appraisals
US Department of Vedterans Affairs: Overview of the VA Home Loan Program: https://www.benefits.va.gov/homeloans/lp.asp#links
Image Credits
Laundry Room Courtesy FEMA Via Wikimedia Commons/Public Domain
Real Estate Puzzle: Purchased via istockphoto.com/pagadesign