What is the Percent to Sell a House through a Realtor and Does it Change?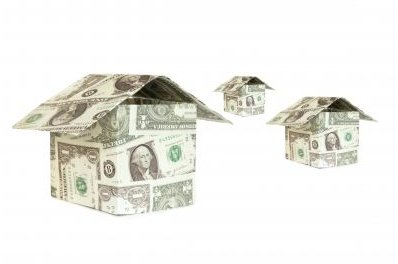 How Much Will it Cost to Use Realtor to Sell my Home?
If you are getting ready to sell your home, you are most likely considering using a Realtor. Especially if you are a first time home seller, using a Realtor can help you to sell your home faster and avoid unexpected hassles at the closing table. However, be aware that it is the seller's job to pay the real estate commission.
What is the percent to sell a house through a Realtor? The industry standard is between 5% and 6%. This means that the real estate firm that your agent belongs to will receive this percentage of the sale price of your home. For example, if your house sells for $300,000 the commission that the real estate agency will receive based on 6% is $18,000.
Can Commissions Be Negotiated?
If you are a new home seller pondering the question: "what the is the percent to sell a house through a Realtor?", you may assume that you have to go with the average commission rate for your area. It is important to remember that real estate commissions can be negotiated.
If your real estate agent is advertising a 5% commission rate, don't be afraid to ask for 4.5% or 4%. Especially in a down market, the real estate agent may accept your terms because he wants to gain your business. However, don't be too outrageous with your request. It is important to understand that real estate agents work for a broker. His broker sets the commission standards for the office and also receives a cut of the commission. The broker may not allow the agent to go below a certain amount because the firm needs to make a profit. Brokers do know that some buyers are aware of their ability to negotiate, so there is typically some wiggle room for you to receive some type of discount.
You will typically always have to ask for a reduced commission rate. Don't expect to see advertisements for real estate firms willing to take wildly low commission percentages. There are many real estate laws and rules of conduct that Realtors have to follow. In most states it is forbidden for real estate offices to advertise commission rates so low that it could put other offices out of business.
Paying the Realtor
At the closing table, a check will be cut to the brokerage firm that the real estate agent works for. Before you assume that your Realtor will become rich off his commission, understand that the commission will be split several ways. The broker at the office of the agent representing the seller will receive the payment. The broker will take his cut and distribute a cut to the agent. The amount that your agent will actually receive depends on the commission splitting agreement that he has established with his broker. If the buyer has an agent, the broker will also have to send that agent's share of the commission over to the brokerage office where that agent works.
Realtors can only accept payments from their own broker. Do not try to pay your agent an extra cash bonus or buy him a super expensive gift just because you are satisfied with the service.
Resources
Sources:
RealEstate.com: Commissions-https://ts.realestate.com/blogs/tipsandtools/archive/2007/01/17/real-estate-commissions-what-you-need-to-know.aspx
Buy and Sell House: How to Negotiate-https://www.buy-and-sell-house-fast.com/sell-house/realtor-commission.shtml
Image Credit: