5 Best Incentives to Use to Sell a House Quickly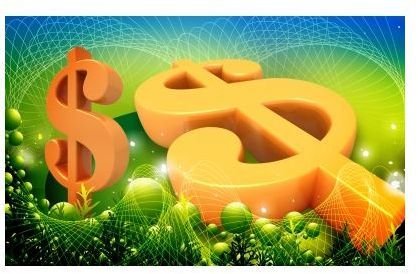 Use Incentives to Sell a House Faster
If you are trying to sell your home in a down market or need to sell your home quickly due to a work transfer or family emergency, you may need to offer incentives to get buyers interested. Work with your real estate agent to come up with the best incentives to use to sell a house as quickly as possible.
Pay for the Buyer's Closing Costs
Closing costs can add up. Closing costs refer to money due at closing to pay for things such as title fees, mortgage application fees and flood insurance. If you spot a qualified buyer, offering to pay all the closing costs upfront can help you to persuade the buyer to choose your home to purchase. Many first time home buyers overlook how expensive closing costs can be, so buyers who do not have the extra cash saved for these costs may jump at the opportunity to take this deal.
Lower Your Asking Price
Everyone wants to get a good deal these days. Have your real estate agent list your home slightly lower than the average asking price in your neighborhood. In addition, leave a cushion in the original price so that you can lower the price even more if a potential buyer asks you to do so. If you plan for this all along, it will allow you to negotiate with the buyer and make him happy while selling your home faster in the process.
Offer to Spruce Up the Place
If during an open house a qualified and interested buyer makes a comment about the property such as not liking the color of the den or being dissatisfied with the style of the doorknobs, offer to fix these things on your dime before the closing. As silly as these little imperfections may seem to you, some buyers are very picky about these tiny details. Spending a small amount of extra cash to make these changes can help you to make the sale happen faster.
Furniture
Although you are not allowed to include the price of furniture in the value of your home, furnishings are still a big concern for all homeowners. If a potential buyer falls in love with your dining room set and you were planning on getting rid of it anyway, offer to leave it in the house for them after the home sale. Make sure to listen to your buyers and their specific situation. If a newly married couple who is moving out of an apartment shows interest in buying your home, offer to give them a gift card to a furniture store to sweeten up the deal. Giving them this extra perk may motivate them to set a closing date sooner than later. Real estate agents are not allowed to include things like gift cards as part of your contract, so leave your agent out of this and arrange the gifting on your own with the buyer.
Be Friendly and Helpful
While figuring out the best incentives to use to sell a house, don't feel hopeless if you are not in the financial position to be throwing around gift certificates and free couches. Being a friendly and helpful seller can make the difference between closing a sale or letting the seller walk away. If the potential buyer is new in town offer her a list of the best restaurants, hair salons and doctors in the area. Find common ground. If you and the seller get into a conversation and you find out you both have children around the same age, offer some advice to your potential buyer about the most popular play groups and swim clubs in town. Even if a buyer likes a house, if they are not desperate to move, the will not settle for doing business with someone with a nasty attitude. Being kind can lead to a quicker sale.
Resources
ThinkGlink: Home Buyer Incentives-https://www.thinkglink.com/article/2010/06/14/offering-home-buyer-incentives-can-help-sell-your-house
Wisebread: Sell a Home Faster- https://www.wisebread.com/five-tips-to-sell-any-home-fast
Image Credit: Free Digital Photos / renjith krishnan