Is Basement Waterproofing a Good Investment to Increase the Value of Your House?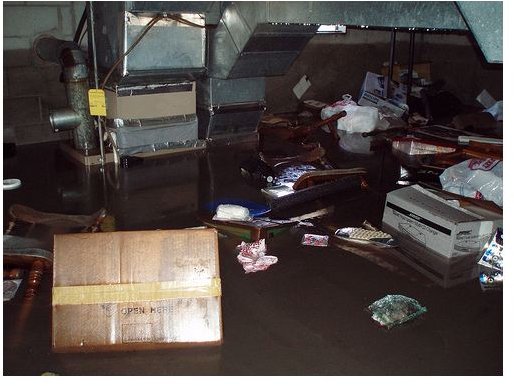 Many homeowners live with damp or leaky basements because they fear the expense of waterproofing. While it is true that waterproofing your basement represents a significant expense, it is money well spent. A moldy basement with moisture seeping through the walls or collecting in pools on the floor is a major drawback for presenting a home to prospective buyers, not to mention a major structural problem just waiting to happen.
According to Home Worth and House Value Source, homeowners who take on the task of basement waterproofing realize a 30% rate of return if a professional does the job. The rate of return against cost rises to 70% if the homeowner does the job herself, although the work often requires a level of expertise that is beyond the ability of most do-it-yourselfers.
Waterproofing a Basement
How much is it going to cost you? It really depends on the amount of damage. The first step is to determine how well your basement walls are holding up. Hire a home inspector who specializes in water problems to inspect your basement and offer his or her recommendations. Cost Helper advises that this move can save the expense of unneeded work or warn you against attempting a DIY job that really should be left to the pros.
Many sources of basement leakage are obvious even to nonprofessionals. One of the most visible signs of basement leakage is efflorescence in the form of white lime deposits in concrete. Efflorescence is caused by moisture leaching through the masonry.
Check the mortar joints of walls lined with masonry bricks for crumbling and deterioration - a repair job that definitely requires a professional. Vertical and horizontal cracks on the walls and on the concrete slab floor, especially those surrounded by efflorescence, are another potential source of trouble. Check the joints where the walls and floor meet carefully. Insects and water often enter through gaps in these areas.
The area where the frame of the house rests on the foundation wall is another potential trouble spot. Mortar joints around the conduit and piping that enter the basement below grade may also leak. Condensation around pipes can ruin basement ceiling tiles and should be sealed. Any gaps, cracks or dampness should be sealed with caulk, grout, sealing epoxy, waterproof paint or another waterproofing material.
Solving the most extreme leakage problems requires digging up the foundation from the outside and coating the exposed foundation walls with waterproof material, representing significant expense and destruction of surrounding landscaping. Dampness in basements caused by groundwater or underground springs often requires additional treatment.
One solution to leakage originating from beneath a basement involves digging a trench in the basement floor near the foundation walls lined with drain tiles to divert water away from the basement into a sump pump or drain, filling the trench with gravel, and resealing the floor with concrete. According to Vulcan Basement Waterproofing, this type of pressure relief system does not require digging up outside walls, .
Cost Versus Benefit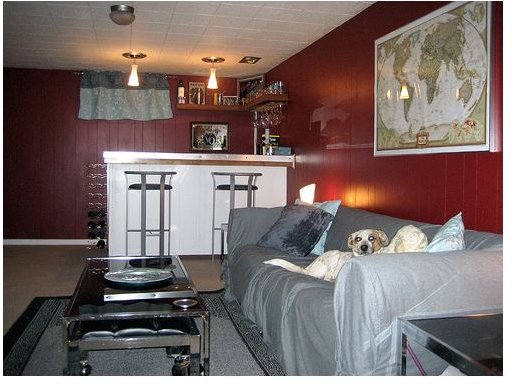 Once you've determined the source of the problem, be prepared for possible sticker shock. According to CostHelper, the cost to waterproof a basement can range from less than $200 to purchase an inexpensive dehumidifier and control condensation to more than $15,000 for a complete exterior excavation or installation of an interior drain system with a sump pump.
The cost of a high-capacity dehumidifier can exceed $1,000. Waterproof paint and sealer can cost several hundred dollars; extending downspouts or installing a sump pump can incur a similar expense. The materials for a DIY excavation job can also run into hundreds of dollars - the real expense comes from the labor of a professional.
According to NuWire Investor, once the job is done, you have increased the livable floor space of your house by 30% to 50%, for approximately half the cost of constructing an addition to your house above-ground. A finished basement that is certified to be waterproof represents a significant selling aspect to your home. According to Remodeling magazine, the added resale value of a finished basement averaged more than $45,000 in 2010, in comparison to the average cost of about $64,000. On the other hand, Residence Waterproofing states that many Realtors will refuse to show a home with a damp or leaky basement.
The benefits of basement waterproofing are more than financial. Mold and spores from a damp basement can trigger asthma and allergic reactions. The only way to eliminate mold and spores is to prevent water from entering into the basement through waterproofing. Although it may take a lot of work and cost, basement weatherproofing is a good investment, especially if you can tackle the project on your own.
References
Photo Credits