Where Is the Best Place to Buy Investment Property?: Great US State Opportunities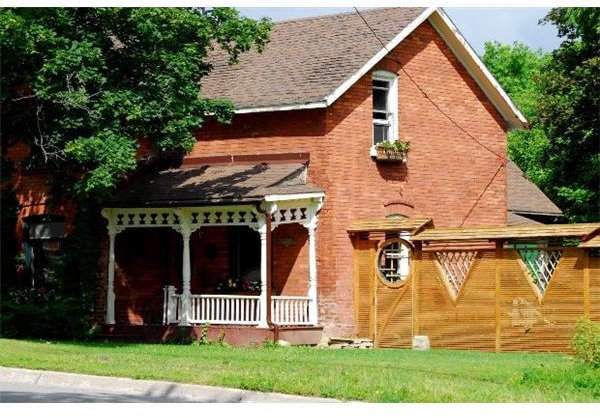 Real estate mogul Donald Trump said of real estate, "It's tangible, it's solid, it's beautiful. It's artistic, from my standpoint, and I just love real estate." Most of us can't afford the type of real estate Trump can. However, there are many places across the United States that have some fantastic opportunities due to the recession and natural disasters. If you've got the money to invest whether it's to flip a house, invest for rentals, or want a second home, where is the best place to buy investment property in the United States?
From Sea to Shining Sea
The National Association of Realtors compiled unit sales of both single-family homes and condos across the United States for 2010. Not surprisingly, the report shows areas hit the hardest by home foreclosures saw an increase in unit sales. Why? These areas are seeing homeowners walking away from homes that have devalued and in other areas that were once prized vacation spots, the economy has forced many owners to sell—at low prices. Let's take a look at what's out there based on price and market percentages!
Image Credit: MorgueFile/Gracey
Louisiana
Long after Hurricane Katrina that hit Louisiana and surrounding communities, investment property is still vast. In 2010, unit sales rose to almost 8% in Baton Rouge and in New Orleans, sales were up by almost 5%. Homes in Louisiana that once sold for over $200,000 in 2007 are now being sold for as low as $160,000, mostly in the metro areas such as New Orleans and Shreveport. With these booms in sales, more investors are seeking property in Louisiana and this is one state to take a look at - think metro or inner city areas for this state.
Florida
While the percent per unit sales may be up in Louisiana, in Florida, unit sales for 2010 were down, meaning a great chance to invest. Places like Daytona Beach and Orlando each experienced a decrease in home and condo sales of 8%. Ocala saw sales lowered by a whopping 13.9% and the Miami/Ft. Lauderdale area saw a decrease of 6%.
When considering where is the best place to buy investment property, Florida ranks high, mostly due to the economy. In Orlando, homes that once sold for over $220,000 are selling as cheap as $145,000 and Miami home prices have decreased dramatically from $270,000 to $190,000. Homes in Ocala are now going for only $120,000 in the inner city. Condos and vacation home sales in the beach areas of Florida have decreased by almost 30%, meaning there are great bargains for the right investor.
Connecticut
Believe it or not, homes in this state in areas like New Haven and Hartford where homes once sold in the $400,000 price range are now being offered in the $250,000 to $270,000 range. Only Stamford remains solid in Connecticut where most other areas of the state showed a decline of almost 4% in sales, meaning homeowner's are taking and asking less. If you like the enjoyment of experiencing all 4 seasons, this state may be worth taking a look at.
Exciting Regions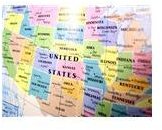 In the United States, unit sales fell drastically in the Northeast and the Midwest, at 23% and 25% respectively. New York City may still be expensive but in the Buffalo and Rochester metro areas, homes are selling for around $145,000.
In New Jersey, think off the beaten path and take a look at the Vineland metro area where homes are now going for a mere $165,000 compared to other metro counterparts like Trenton and Atlantic City where home prices are around $270,000.
For Pennsylvania, think Pittsburgh and the Allentown metro areas were homes are selling for between $140,000 and $170,000, respectively. On top of that, the City of Pittsburgh has once again been voted one of America's most livable cities in the US by Forbes Magazine.
In the Midwest, states like Indiana, Illinois and Michigan are all offering up great bargains for investors. In Indiana - even in metro areas like Indianapolis and Fort Wayne - homes are selling for between $110,000 and $140,000 -the average median home price in Indiana is $125,000, great buys for investment properties.
In Illinois, think Rockford and Peoria metro areas, where average home prices are hovering around $118,000 and $129,000, respectively. For Michigan, places like Detroit, Grand Rapids and Lansing - hit hard by the down turn in the auto industry - some homes are being offered at under $100,000, even as low as $70,000.
Image Credit: MorgueFile/lorettaflame
Making the Right Investment
If you are seeking real estate to invest in and are asking the question, where is the best place to buy investment properties, why not consider looking at one of the areas mentioned above? The key to investing in today's market is browsing metro areas instead of suburban areas. Whether it's rentals or a second home, first consider climates, things to do, schools and employment to help you narrow down the best choice for you when it comes to investment properties. Visit the National Association of Realtor's website to obtain more information on individual areas, including cities and towns and even find a Realtor to aid you in your investment journey.
References
Donald Trump Quote - https://www.notable-quotes.com/r/real_estate_quotes.html
Area home sales stats - https://www.zillow.com
National Association of Realtors - https://www.realtor.org/
Forbes Magazine - https://www.forbes.com/2010/04/29/cities-livable-pittsburgh-lifestyle-real-estate-top-ten-jobs-crime-income.html